Data is the goldmine that drives modern businesses to utilize to execute their business strategies. From implementing better hiring practices to launching promotional campaigns, data is the fuel.
If you're a business leader, strengthening the business analytics operations will help you utilize your organizational data. You'll be surprised to know the analytics market might reach $103.65 billion by 2026!
But, to make the most of your data, you need to know the industry trends.
Self-service business intelligence tools, cloud-based analytics tools, and voice assistants will be the future of business analytics. Read on to know other predictions that will help you prepare your business analytics initiatives.
Importance of Business Analytics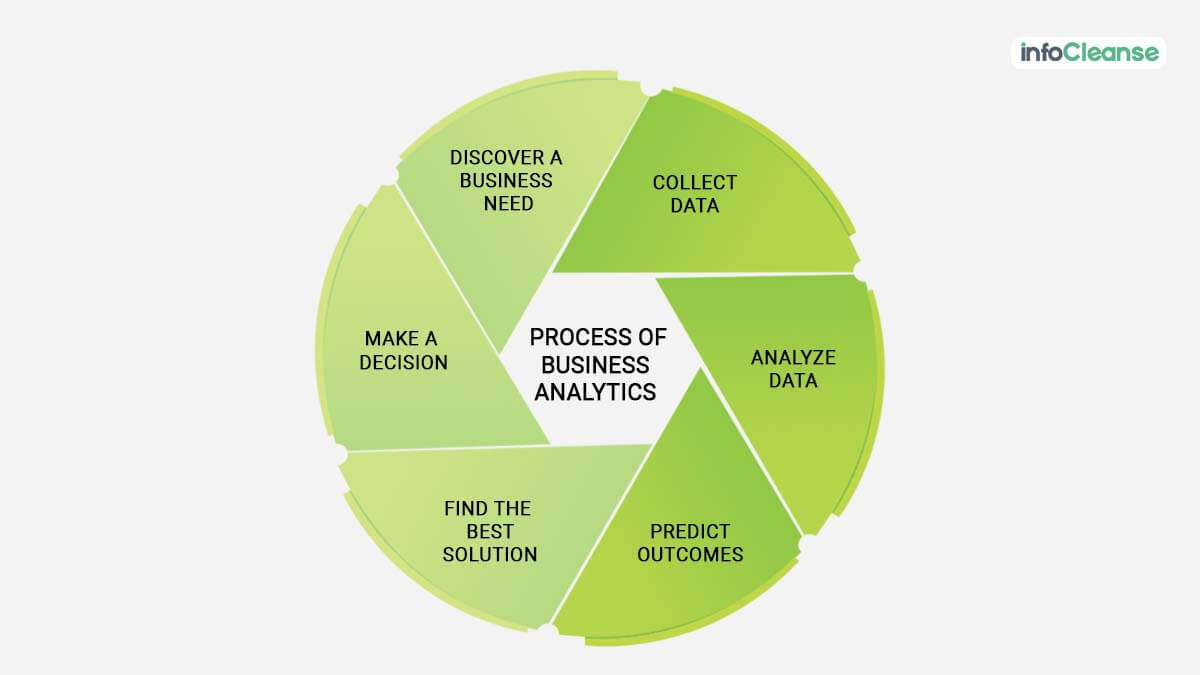 Before jumping into the future business analytics trends, let's understand their importance. Business analytics is vital for any company to make sense of the enormous amount of data they produce daily.
Using specific analytics tools will help you derive valuable insights and patterns from the data. And, with this knowledge, you can make better business decisions.
For instance, you can utilize predictive analytics to understand the risks and challenges you might face while implementing a strategy. Analytics can help you realize how you should act to the challenges or changes in the business.
As a result, you can effectively reduce financial losses. Other significant benefits of business analytics you need to consider are –
Understanding your customers better.
It helps in developing customer-centric products.
You can optimize your financial strategies according to predictive data.
By collecting and analyzing organizational data, you can also understand the faults in your supply chain.
You'll be able to detect the bottlenecks in the processes, which can also tackle production delays.
Top Future Trends of Business Analytics 
If you want to gain a competitive advantage over others, you need to understand the future trends. Then, you can optimize your business analytics strategies accordingly. Here are the top five trends that describe the future of business analytics.
1.   Self-Service BI Tools for Deriving Insights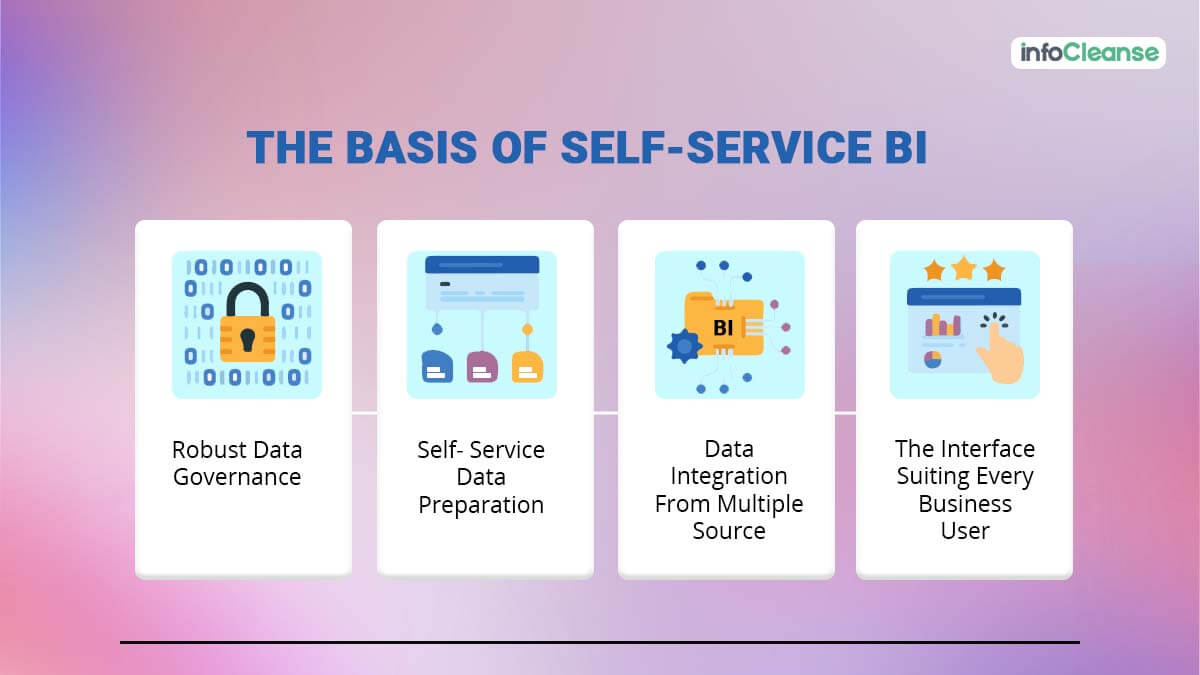 Even if you don't have a strong business analytics team, you can utilize self-service BI tools in the future. These automated tools can effectively generate insights and patterns from your business data without additional assistance.
Plus, these tools are powerful enough to handle different types of data, saving you a lot of time. Be it a customer database or client phone data set, these tools can handle it and provide other benefits too –
You can use these software tools for data analysis, visualization, querying, cleansing, and reporting.
It helps you create a data-driven culture and reduces the analytics efforts.
As they work on their own, you won't need to hire more Data Analytics Professionals.
In the end, these are easy to understand, and you can train your existing employees to implement the BI tools effectively. That's why it's expected that the market for self-service BI tools might grow up to $14.19 billion by 2026!
2.   Cloud Adoption for Business Analytics Tools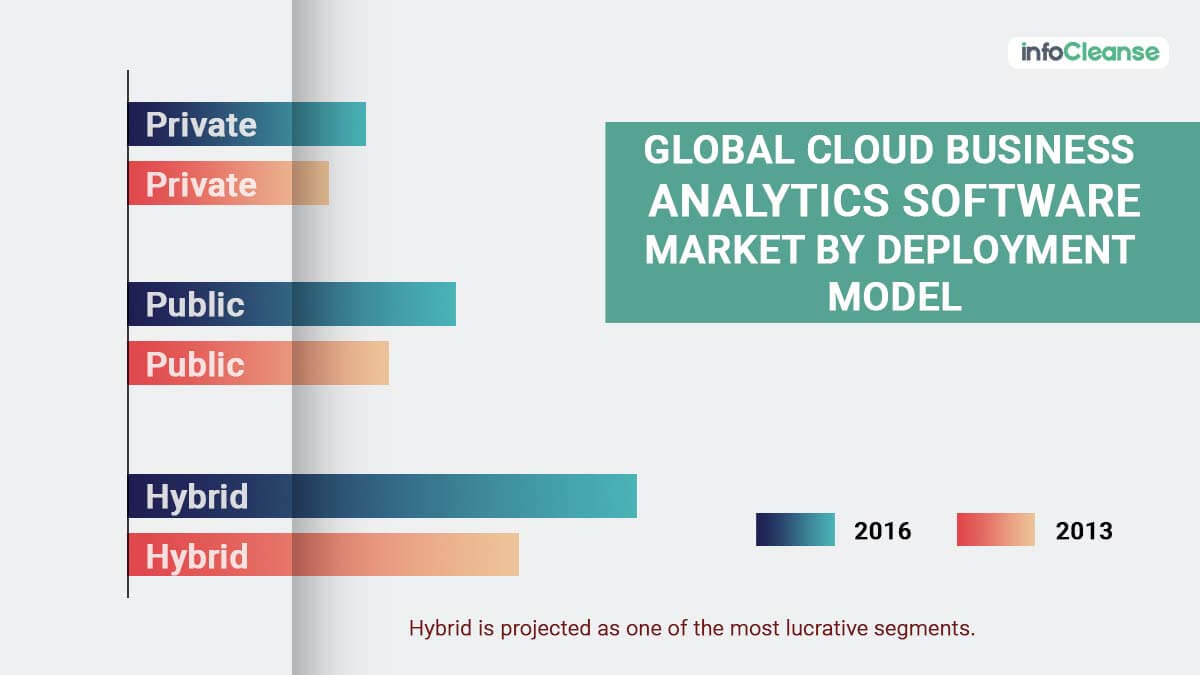 Nowadays, the best software applications you use are cloud-based, such as Dropbox or SalesForce. It is expected that modern business analytics tools in the future will also be cloud-based.
It is because small and medium-sized organizations prefer cloud-based software offering a pay-as-you-go model. So, they will always choose cloud-based BI tools other alternatives.
Such tools help them scale their business, reduce expenses, and require fewer people to handle the software. So, if you own a medium-sized company, cloud-based analytics software will provide you hassle-free installation, less maintenance, and convenient access.
3.   The Rise of Decision Intelligence 
Decision intelligence (DI) will be an integral part how the future of business analytics. And discipline organizations will rely on automation to understand data patterns to enhance their decisions.
If they detect issues within their organizational data, DI will show them the way forward. As data scientists continue researching this field, it is expected that companies will invest in it more.
DI will help organizations detect faults in their data and improve their data science projects. As it will directly impact decision-making, companies will be more equipped to develop valuable customer solutions and products.
4.   Data Quality Management Will Gain Importance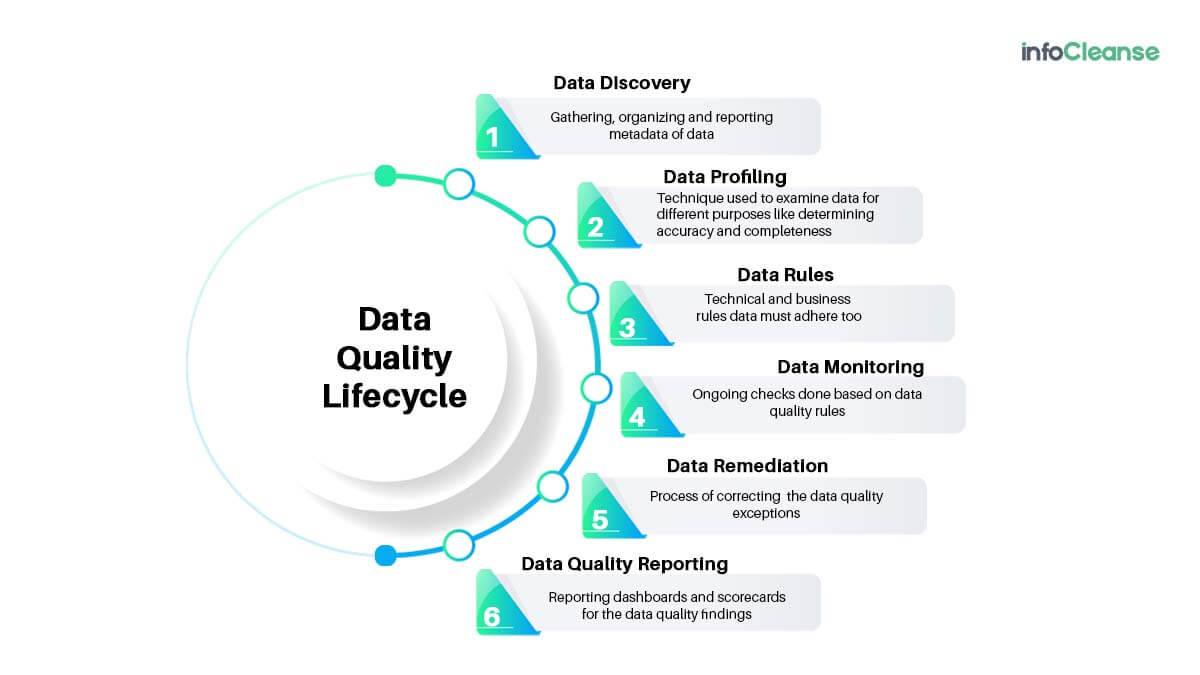 You can't continue analyzing your business data without maintaining its quality. And this is where data quality management (DQM) comes in, which aims to enhance data sets that will impact decisions later on.
DQM also aims to comply with proper indicator regulations and align the analytic strategies with your business objectives. By eliminating bad data, you can conduct data cleansing properly and improve your data science projects. DQM will include the following steps –
Data cleaning and preparation.
Collecting the appropriate data sets and cleansing them.
Distributing data effectively and managing it.
Contextualizing the data to make it more understandable.
5.   Data Governance and Security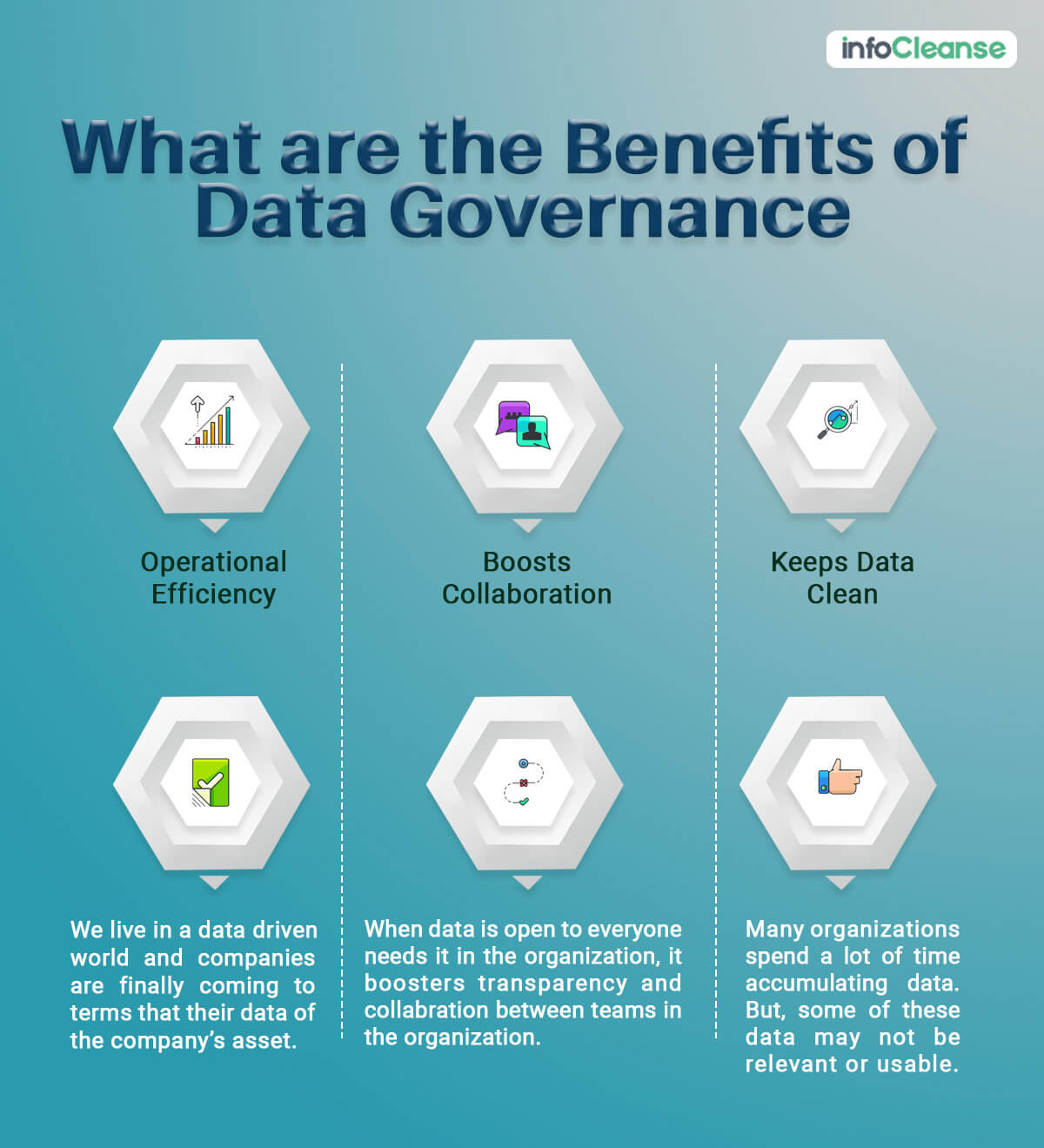 Data security and governance will be one of the essential pillars of the future of business analytics. Data governance is a set of practices to ensure data quality, usability, and availability. It will help in maintaining the quality also.
For maintaining data security and protection, many regulations will emerge that will benefit companies. By securing the data, organizations can implement data analytics strategies with ease.
As companies continue producing massive data sets, data security and governance will help them safeguard their resources.
Final Thoughts
Geoffrey Moore stated,
 "Without big data analytics, companies are blind and deaf, wandering out onto the Web like deer on a freeway."
It is true as the correct analytics strategies will set you apart from your competitors.
So, apart from considering the market trends, you need to refine your business analytics initiatives constantly. The future of business analytics is vast, and it's up to you how you'll make use of the emerging trends effectively.
If required, you can hire business analytics and data science professionals to strengthen your workforce. There will always be challenges in your business, and it's best to stay prepared for the future.