Over the decade, B2B sales have gone through several transformations. One of the more recent trends following these 'transformations' is predictive analytics. This isn't exactly 'new' but it certainly changes the atmosphere around B2B marketing.
The ability to predict radically changes the way sales are perceived in B2B. For one, it brings massive pricing advantages, improves sales planning, and reduces churn.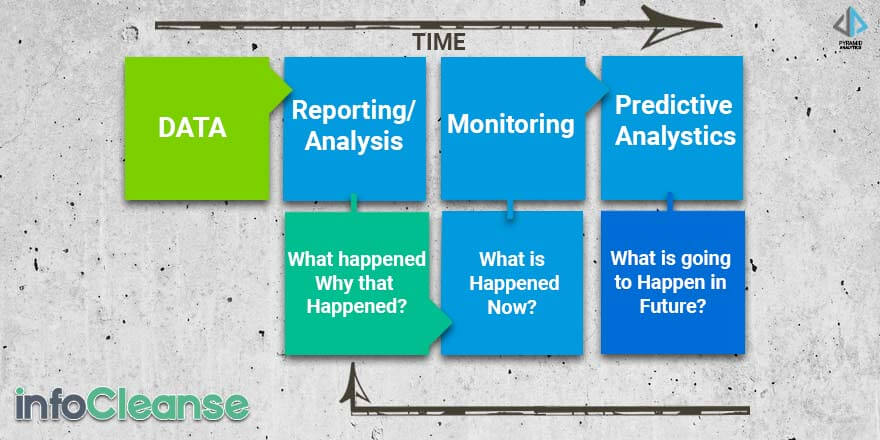 Although successful predictive analytics does depend on how it's utilized, it no doubt has immense power to add value for any B2B marketer. With predictive analytics, it becomes a lot easier in identifying hidden opportunities that come with customer data.
Now, companies with huge customer profiles and products that sell to different businesses are clearly missing out on a great opportunity if they happen to overlook the influential factors of predictive analytics.
Predictive Analytics: How B2B Marketers can Benefit
It's 2021 and let's admit it, predictive intelligence isn't something new. In fact, it has been around for several years and businesses have often used it for detecting frauds, assessing risk, and more.
However, transforming data and understanding predictive analysis was never quite easy. It typically required advanced computing skills, and so with limited technological capabilities, it never made it into the field of marketing.
But things have drastically taken a turn now, for the better, of course. Today, affordable and accessible AI-powered tools make things so much easier for marketers and help create opportunities to reap the many benefits of analytics.
So, just how big is predictive marketing growing? Well, currently there are over 90% of top marketers that remain either entirely committed or are already implementing the use of predictive marketing.
This growth of course ties in with data. Yes, we know data is the new oil and businesses are reportedly spending over $36 billion on storage & infrastructure alone.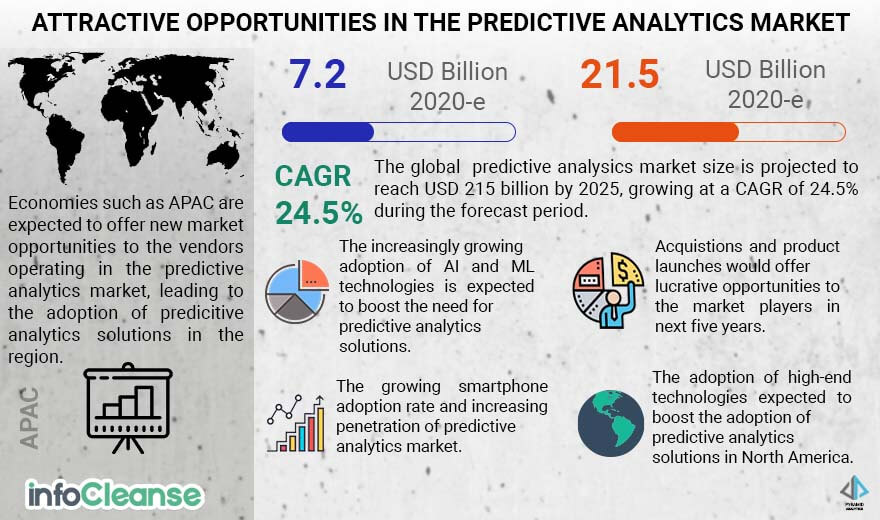 With more data on one hand and improved computing capabilities on another, along with easy accessibility to vendor tools, predictive analytics for B2B is not only smart but quite an imperative step as well.
As stated by Brian Byer, the Blue Fountain Media VP, "Using proper tools that allow you to leverage data can be much easier as compared to reverse engineering a solution. Plan for success and it can make predictive analytic incorporation along with other fresh technologies much easier."
3 Reasons Why B2B Marketers Should be Using Predictive Analytics
Now, let's explore how predictive analytics can benefit your business and why B2B marketers should be employing the use of it –
Improves Lead Generation &Scoring
Over the years, we've observed how analytics has drastically improved the accuracy of various business processes. In this case, lead generation is not so different. B2B companies are now leveraging data sets for establishing the ins and outs of their customers – the where, who, and, how of approaching these customers.
Predictive analytics can help businesses in leveraging historical sales information. But what is the reason? Well, it can help map out sales prospects found around you or even an entire country. Plus for gathering those better prospects, lead-scoring algorithms are introduced based on granular datasets.
These algorithms are able to generate complex customer personas by combining customer history and external data. By focusing on tactics like this, many companies have seen results as high as a 30% increase in conversation rates.
But this isn't the end of it. Companies are now tailing AI-enabled agents leveraging predictive analytics and natural language processing for automating their lead-generating techniques – particularly during the first stages.
Audience Segmentation to Enable Ideal Account Selection
Predictive models can assist businesses to nurture and identify those profitable customers so as to focus and further grow them. Businesses can maintain customer behavior models and algorithms specifically tailored for each situation and persona.
Through this, sales teams can identify the account that works best for a distinct lead nurturing method or even a specific and integrated demand generation program, thus marking a higher success possibility.
To summarize: It basically means, predictive analytics helps in ensuring the use of proper sales resources at the correct time for pursuing the right prospects, thus, allowing the overall process to narrow down.
Apart from opening space for comprehensive audience segmentation, the use of predictive tools can also anticipate churn and deliver signals in time by breaking down data.
This is because predictive analytics technology understands disparate data and so, each record presents itself in more complete and detailed light. This, in turn, aids analytics to create more holistic, robust 'personas', and segments.
Improved Sales Performance & Forecasting
Predictive analytics can reveal actionable insights for minimizing your 'lost' sales. CSO Insights reveals how approximately 54% of forecasted deals made by sellers often fail to reach their end goal.
Deals are often cut off during different stages of the funneling process and so overworked Sales teams can actually lose sight of potential leads. However, predictive algorithms utilize internal (Marketing Automation or CRM) & external data sources for detecting correlations and predicting outcomes as well.
This enables marketers to understand the prospects closest to sealing a deal. It can also leverage algorithms that can assess several factors like weather, location, income, etc. that influences a customer's purchase decision. This greatly shapes the way Sales teams approach and handle communication with their prospects.
Final Thoughts
Enhanced Productivity, fewer Resources, reduced Costs, immediate results, optimized marketing – these are a few of the advantages B2B marketers can gain over utilizing predictive analytics.
Now, with that said, the tech landscape is something that changes rapidly, hence, companies should be open to embracing new tools and technologies. This means adapting to whichever path predictive marketing will eventually head to as accurate & timely business intelligence are the components that will differentiate marketing in the future.
While several reasons exist for utilizing predictive analytics, the most sensible and also the simplest one is: going beyond learning about what happens and discovering insights focusing on the future. This is how marketers will continue to create better customer experiences.