You are done setting your goals and you have finally completed designing a stellar email campaign. By all accounts, you're so ready that it feels as if you have already met your goals.
However, there's just one issue: You need to come up with a subject line for your cold email. It has to be compelling enough to encourage people to open your message and not end up in the trash.
You have to understand that you're not just competing with other B2B marketers, but dozens of other emails in their mail. And they're all looking to get their attention.
Did you know that approximately 300 million emails were sent in 2019 and that business professionals receive an average of 126 emails a day? This means, as a B2B marketer, you need to figure out ways to ensure your cold emails stand out among the masses.
So, how do you do that?
The simple answer is a good subject line.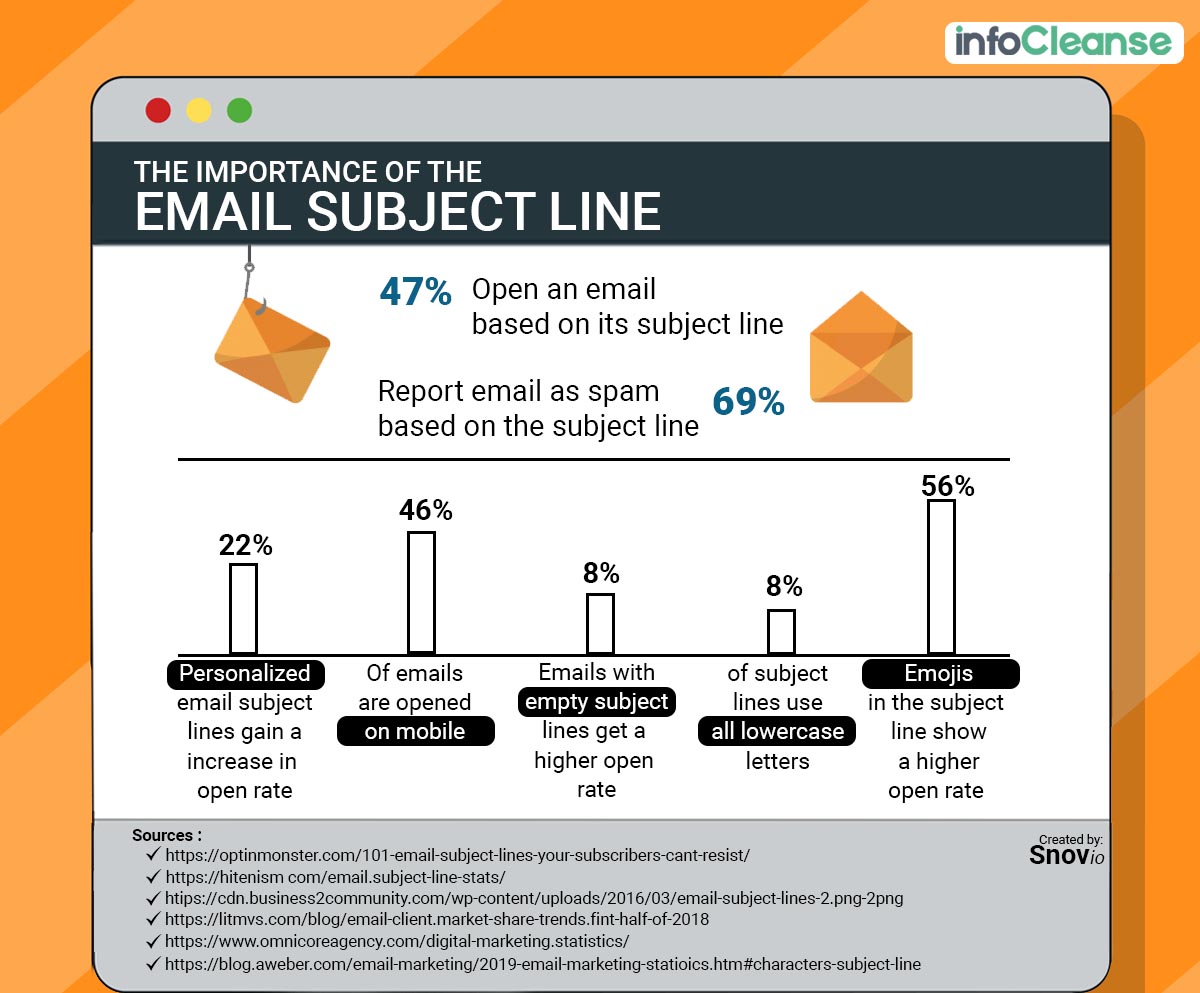 "Email subject line is a pitch," says Daniel Pink, author of To Sell is Human.
It's the most critical factor that determines whether or not your email gets read.
In this blog, we'll be providing you with B2B Cold Email Subject Lines Best Practices to make sure your cold emails get read.
1. Personalize Your Subject Lines
As per Invesp's report, emails with a personalized subject line has a 22.2% more chance of being opened.
Personalization is key to successful email marketing content and is equally important for subject lines, especially when sending B2B cold emails.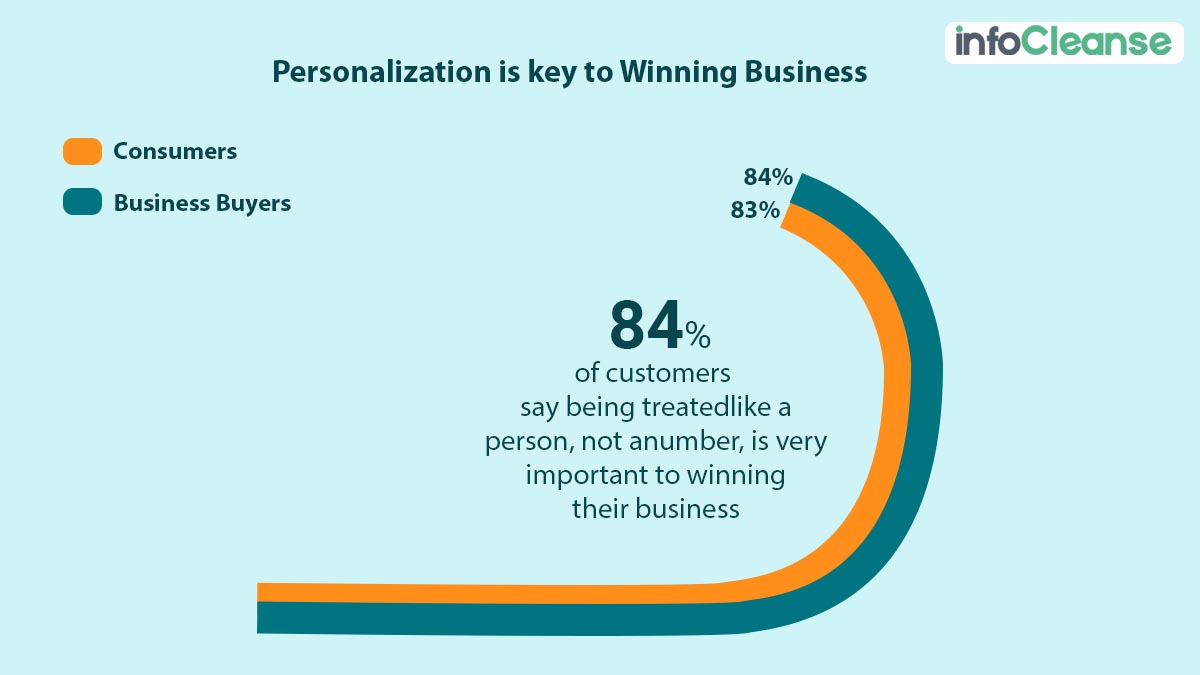 Nowadays, the personalization of emails is a necessity. When your subject line includes the company name or the recipient's name, it makes your email look more eye-catching.
This is simply because the human brain is preprogrammed to instantly respond to something that's personal or relates the most. And that's just instinctive human behavior. Nonetheless, you can use it to your advantage.
By adding a little bit of personal touch to your subject line, you'll have a better chance of catching your prospect's attention. Moreover, it also helps in preventing your emails from being perceived as salesy, spammy, or too generic and warrants open.
You can take your personalization up a notch by doing a simple search online and collecting more inputs about your prospect and utilize it to boost open rates. Linked, for instance, is a great place to start as you can see their recent activities, company changes, promotions, or endorsements.
Here are a few personalization tips you can employ in your email subject lines:
The industry of your target audience
Position
Conference they attended
Content they wrote
Place you met
2. Avoid Long Subject Lines
Less is more and this holds true for email subject lines as well. In fact, a study shows that emails with short subject lines perform 65% better than long subject lines.
Keeping the subject lines of your emails to a minimum length is probably the second most effective B2B cold email subject lines best practices to boost open rates. Moreover, a subject line that's short, sweet, and to the point is more likely to catch the prospect's attention.
Another reason why it's imperative to keep short subject lines is that most people now read emails on their phones. Over 55 percent of professionals check their email on the phone. Also, because most smartphone screens can only fit 4 to 7 words max, a long subject line will most likely get cut off.
Here are a few examples of short subject lines:
You're invited
Hey!
Request to connect
Are you ready?
3. Avoid Overlooking the Snippets
Email snippet is something that's often overlooked. It's the short text that gives you a preview of your email content.
When creating your cold email, it's important to consider how your snippets will look like. After all, it can impact the recipient's first impression, which, in turn, can either break or make your open rate.
Here are some best practices you can follow to make sure your snippets convert:
Make sure they're short & catchy
They need to match your subject line
Include a CTA for encouraging prospects to open the email
4. Boost Relevance via Segmentation
A narrowly targeted cold email will always perform better than a generic one. Imagine how busy professionals interact with cramped inboxes. No one reads everything. They skim through messages and look for one that appears specific to them.
Segmented email campaigns have the ability to boost revenue by 760%, suggests DMA. This is because segmentation helps in giving prospects the impression that the email they receive was crafted just for them. You can create this impression by incorporating information about the recipient's demographics, location, behavior, industry, past purchases, and more.
Also, make sure the subject line is relevant to the content of the email. While including unrelated words might invoke interest for some, it could also make the email look spammy or salesy.
5. Use Humorous Subject Lines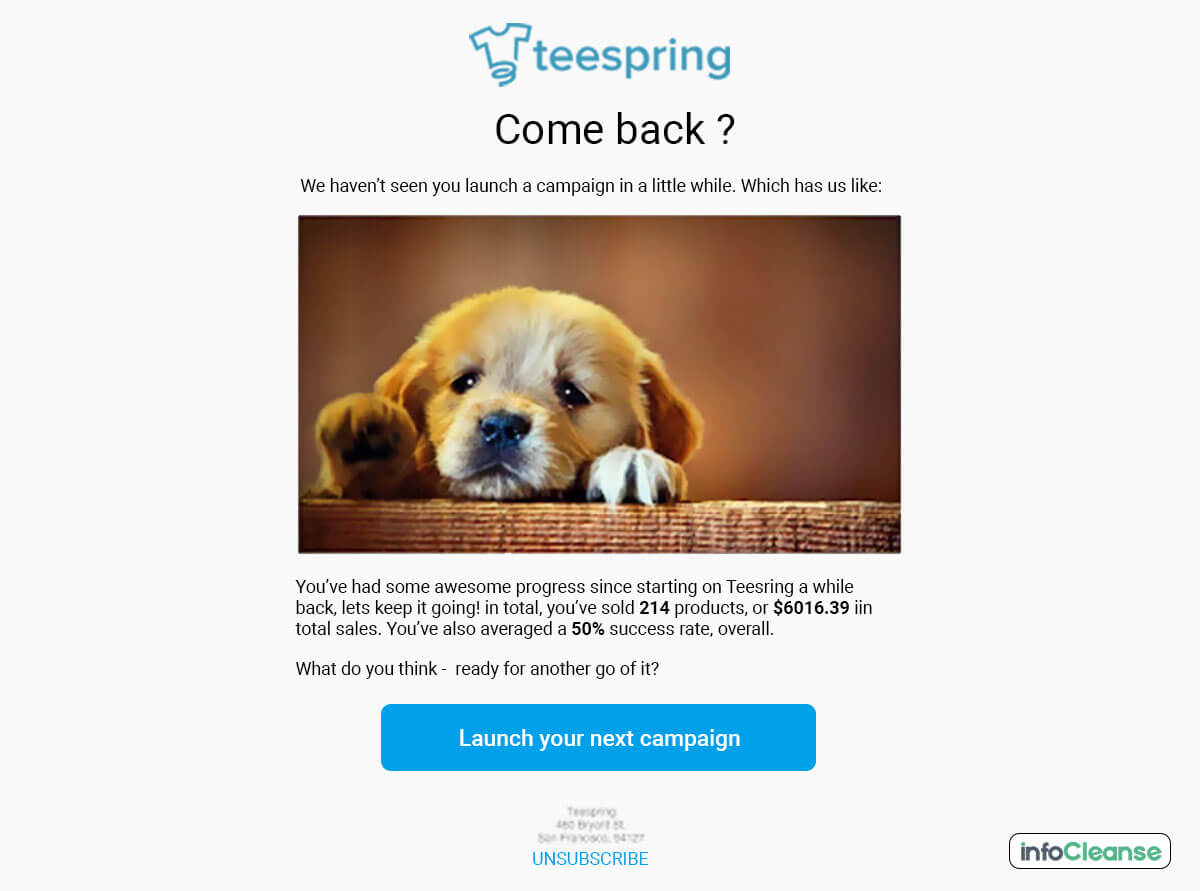 We all like to laugh, so why not incorporate a joke or two in your email subject lines every now and then? After all, your prospects are people too.
Besides, using humorous subject lines is a great way to put your customers at ease. That's not all, it can also help in making your email shine among all the bland and monotonous content that fills your prospects' inboxes.
While this technique is effective in breaking the ice, getting the joke right is tricky. Given the fact that everyone has a different sense of humor, the kind of jokes you share with your family or friends most certainly can't be used here.
So, what can you do?
Like always, you can start by learning more about your target audience – what they like and use the information to get creative. However, be mindful that humor is subjective, particularly in today's modern world. Hence, try to know your prospects better and pick your jokes carefully.
6. Include a CTA

Using action verbs might help to create significantly more appealing subject lines. These concise instructions work well in email subject lines when there is limited room to persuade subscribers to open the email.
Packing action-oriented verbs in the subject line can significantly improve open and email click-through rates.
7. Generate Curiosity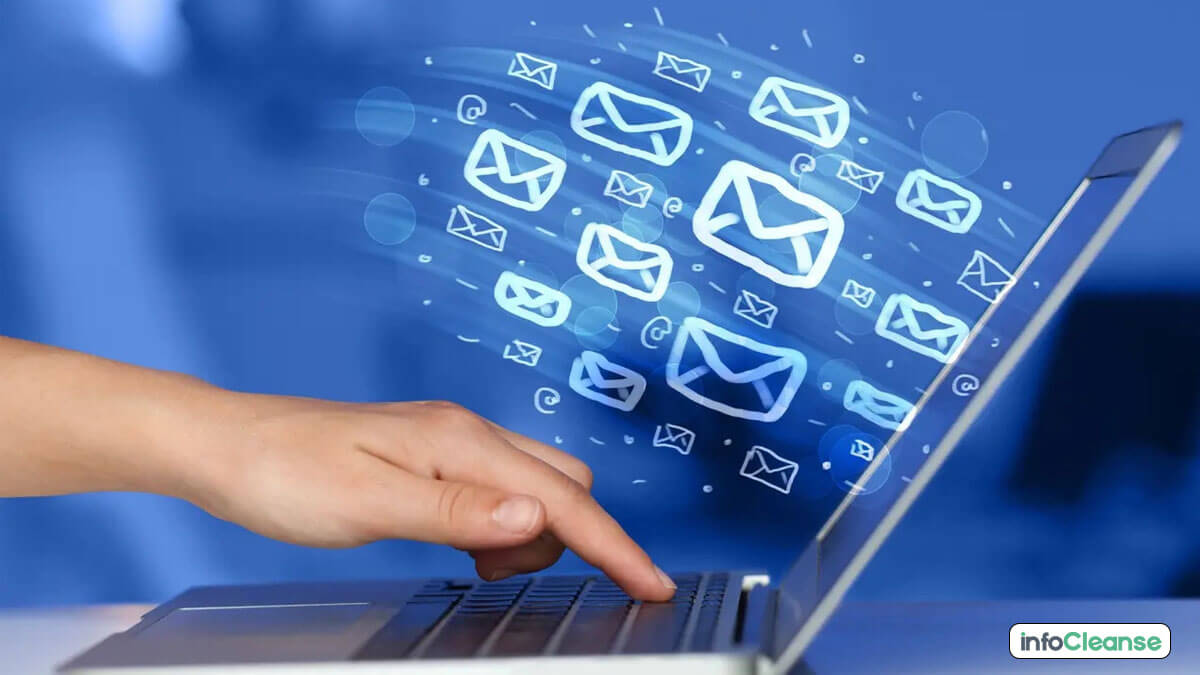 The most significant objective of any email subject line is to pique the reader's interest.
It is beneficial to be descriptive enough so that the reader understands that the material applies to them. However, it is wise to keep certain things under wraps till the email is read.
8. Use Emojis

The characters are limited in a subject line. Since emojis are the only way to bring imagery into a subject line and a picture is worth a thousand words, incorporating emojis is an excellent way to stick to character limits.
9. Include Data

It should go without saying that offering some objective truth in the form of factual data will appeal to most consumers and increase email opening rates.
Include pieces of data in the subject line if there is data available to back up the content of the email. While this strategy is not required for every email, it is beneficial throughout nurture campaigns.
10. Imply a Sense of Urgency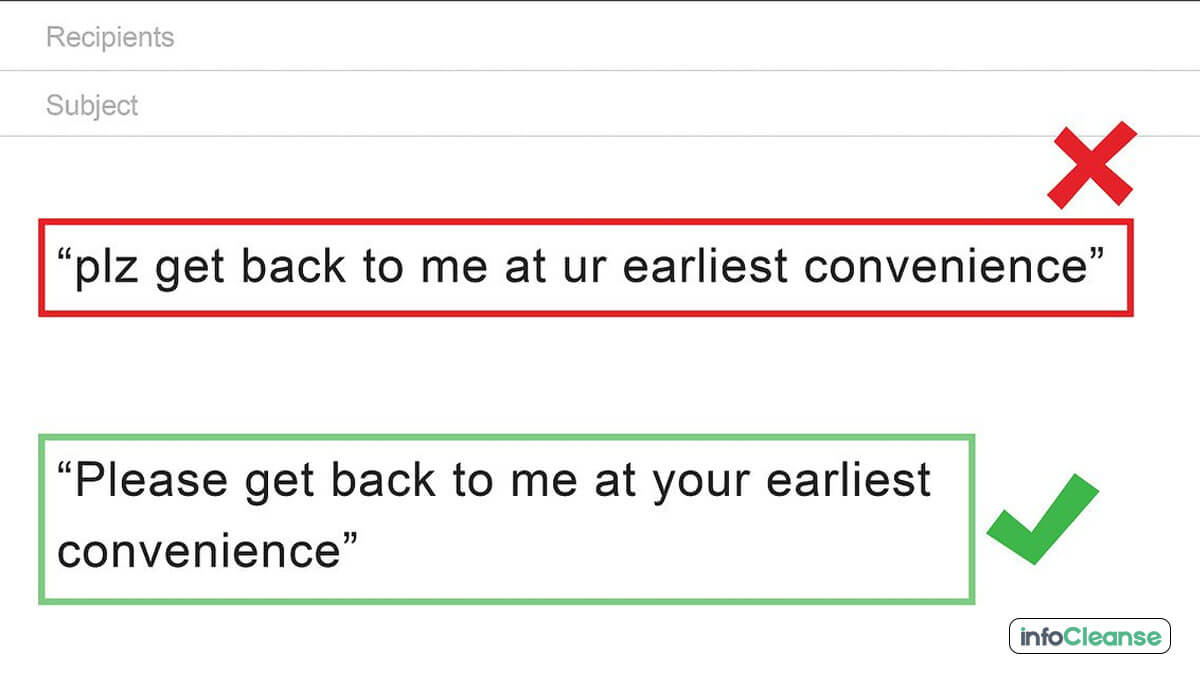 Subject lines that imply urgency are 22% more likely to be opened than those without. However, if employed too frequently, it loses its effectiveness.
Be mindful of triggering subscriber fatigue by going overboard.
11. Get Scandalous
When a company is sure of its audience's interests and views, it can attempt to employ provocative subject lines to pique the audience's interest.
However, one needs to carefully tread as things can go very wrong if the company has just started building their email list and aren't sure of their subscriber's tastes.
Take the time to grasp a subscriber's personality, and then employ shock, insult, or scandal in the subject lines if applicable to the business context.
12. Avoid Yelling
To make people feel at comfort and hold their attention, one should always use engaging and human-like language.
When upper-case letters are used in email subject lines, it appears as though the audience is being ordered around, yelling at, or frantically seeking attention.
Capitalizing email subject lines risks coming across as careless or insulting.
13. Be Honest
Use honest subject lines. Creating deceptive email subject lines may increase initial open rates, but the emails will eventually be filtered into spam.
It is because Google collects complaint data from subscribers. Trying to deceive them would undoubtedly invite complaints. This increases the chances of being identified as spam, which is something no one wants in email marketing.
14. Deliver Value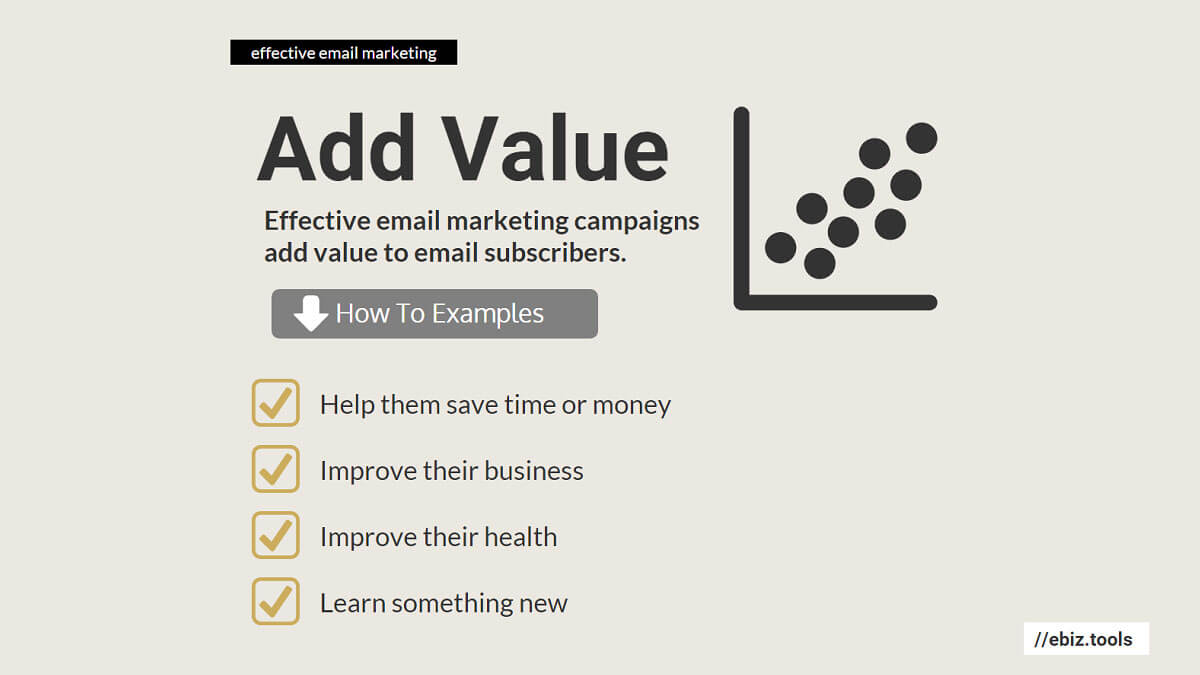 People join email lists primarily because they want to stay updated on a specific topic, product, or deal. As a result, segmenting an audience into groups will enable a company to deliver the relevant topics to the right people.
To capture the attention of the subscribers, use topical headlines or intriguing trending topics.
15. Be Specific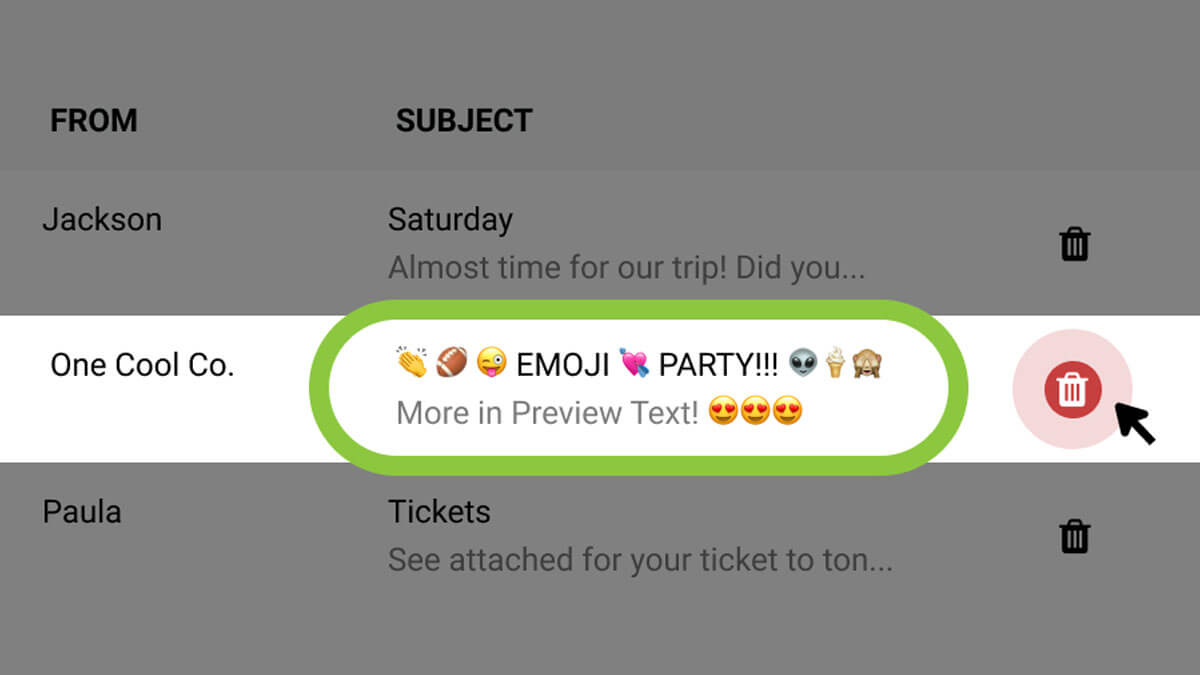 Subject lines with vagueness are problematic. People who would have appreciated the content may instead ignore the email, assuming it isn't relevant to them.
Specificity allows businesses to attract customers who are actually interested while filtering out the others. This may result in fewer openings, but clicks and conversions should compensate.
16. Be Cautious With Transactional Emails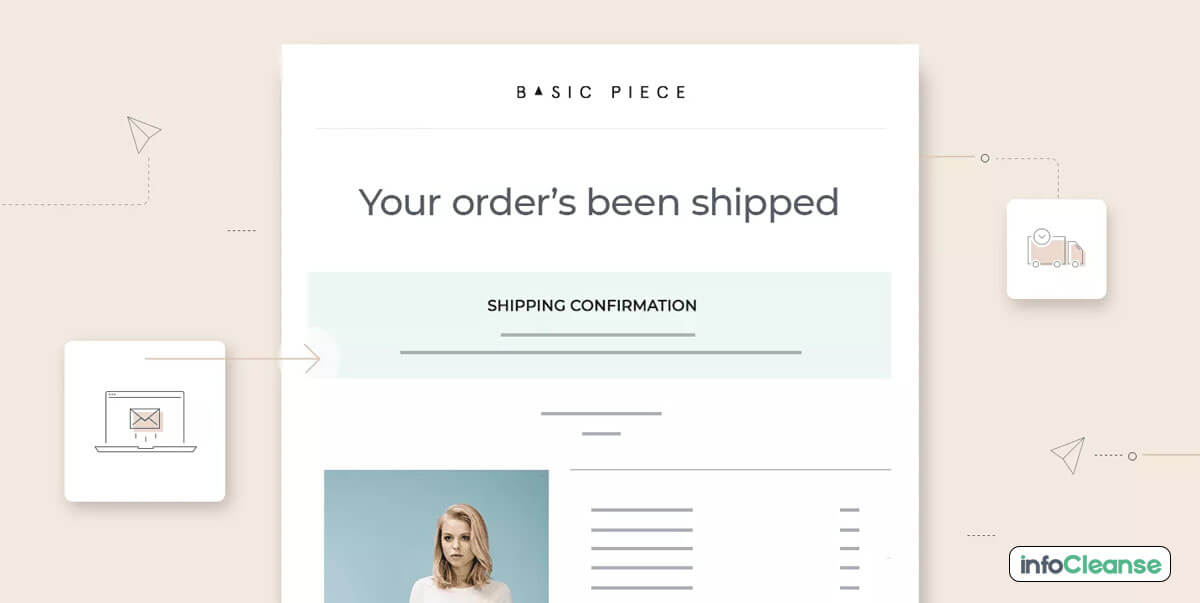 There are some topics businesses should altogether avoid getting creative with. Typically, they are for transactions in which the subscribers or customers expect specific information.
For example, shipping information and password resets. These are critical updates that must be delivered in a straightforward manner that communicates the exact intention.
17. Use a Familiar Sender Name