According to Mercer's study, by 2025, the US will face one of the worst healthcare staff shortages in the world. According to survey data, there will be 446,300 fewer home healthcare providers than necessary. There will be a shortage of almost 29,400 nurses and 95,000 nursing assistants in hospitals.
This is a preliminary study of the long-term challenges posed by the already challenging hiring practices in the healthcare industry. To say that this is the tip of the iceberg would be an understatement—the existing recruitment challenges in the healthcare industry span multiple different issues.
"Long-term staffing shortages create bottlenecks in patient care and increase inpatient length of stay, leading to higher costs and poorer outcomes," 

– Kaufman Hall, Managing Director Lance Robinson
Therefore, being aware of these difficulties can frequently have a positive influence on the upcoming hiring processes. It can also enable HR teams to invest in Healthcare Database to look for potential employees. Healthcare facilities will continue to be busy because they will also know what to avoid. So, let us unpack five of the most crucial recruitment challenges in this blog.
1. Massive Shortage Of Talent In The Healthcare Industry
A general scarcity of accessible talent is one of the primary recruitment concerns in the healthcare business. Several causes contribute to the talent shortage, including:
The aging and retiring healthcare staff.
The increasing number of chronic illnesses.
The retiring Baby Boomer generation is increasing the demand for care.
There is a scarcity of fresh graduates available to fill vacancies.
Moreover, many aging professionals will retire within the next five years, increasing the demand for senior care and the shortage of workers to fill those openings.
This is one of the recruitment challenges in the healthcare industry that needs a quick fix. But how? It can be done through preventative healthcare offered in many workplaces. Stopping the problem in its tracks is the first line of defence.
To do this and to ensure workforce longevity as well, workplaces need to bring the following into place:
Telehealth check-ups
Mental healthcare access
Mandating vacation days
Employee wellness schemes
2. The Elaborate And Time-Consuming Screening Process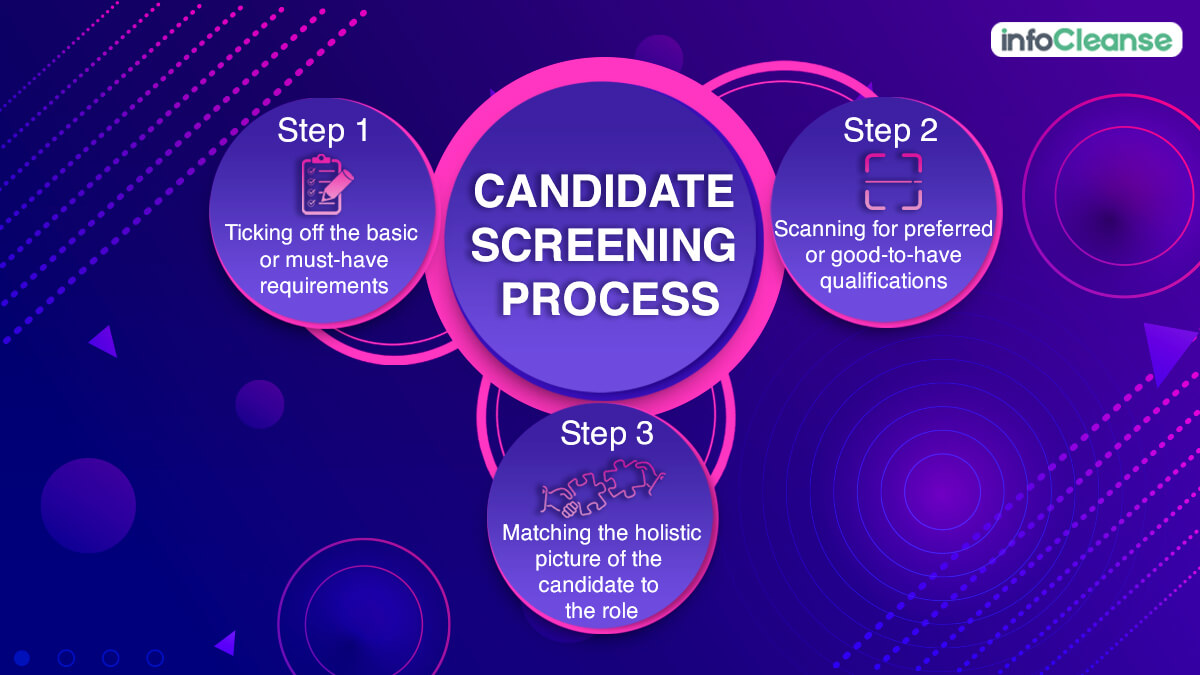 According to WHO, there will be a shortage of over 14.3 million healthcare staff by 2030. This could result in a massive healthcare crisis – without an explanation, except that it entailed too much red tape.
One of the many recruitment challenges in the healthcare industry is the incredibly cumbersome and time-consuming screening process. Although some pre-employment assessments in the healthcare industry involve application tracking, social security tracing, and criminal history data, others use strategies that are not commonly used in non-healthcare settings.
An employer must undertake various pre-employment tests before addressing hospital staffing requirements. They are as follows:
Controlled Drug Screenings for candidates
General Services Administration (GSA) Search
Verification and Certification Screenings
Fraud and Abuse Control Information System verification
This lengthy and tiring process pushes potential talent further away from the healthcare industry. However, Healthcare HR software can help eliminate the need to follow this protocol. A likely candidate can simply take the test or vaccination once and enter the data into the system. HR can then access this data across institutions to scout for talent.
3. A Lack Of Effort In Employee Branding
Employers in the healthcare industry typically don't think it's appropriate to invest in corporate branding. However, according to research, 84% of candidates believe that a potential employer's reputation is essential in their search for a job.
On the other hand, medical institutions tend to prioritize patient-care programs over branding and marketing. Regardless, an absence of effort in branding has an impact on potential applicant recruitment.
Candidates increasingly prefer to work for companies that recognize employee contributions and are concerned about their responsibilities. The candidate will probably not apply for a position at that company if their website or social media pages do not have any documentation of their social responsibility endeavours.
4. The Dearth Of Diversity And The Education Vs. Experience Conundrum
The dilemma of degree vs. experience is tricky in any sector, but it is especially complicated in the healthcare industry. Healthcare organizations are not allowed to hire anyone who does not meet their specialized requirements. When choosing between experience and a degree, recruiters must put aside their own biases and concentrate solely on what is necessary to fill the position.
The key to making a decision is to keep diversity in mind. You want your company to have a mix of young, recently trained personnel and professionals with years of expertise.
5. The Rise Of Telemedicine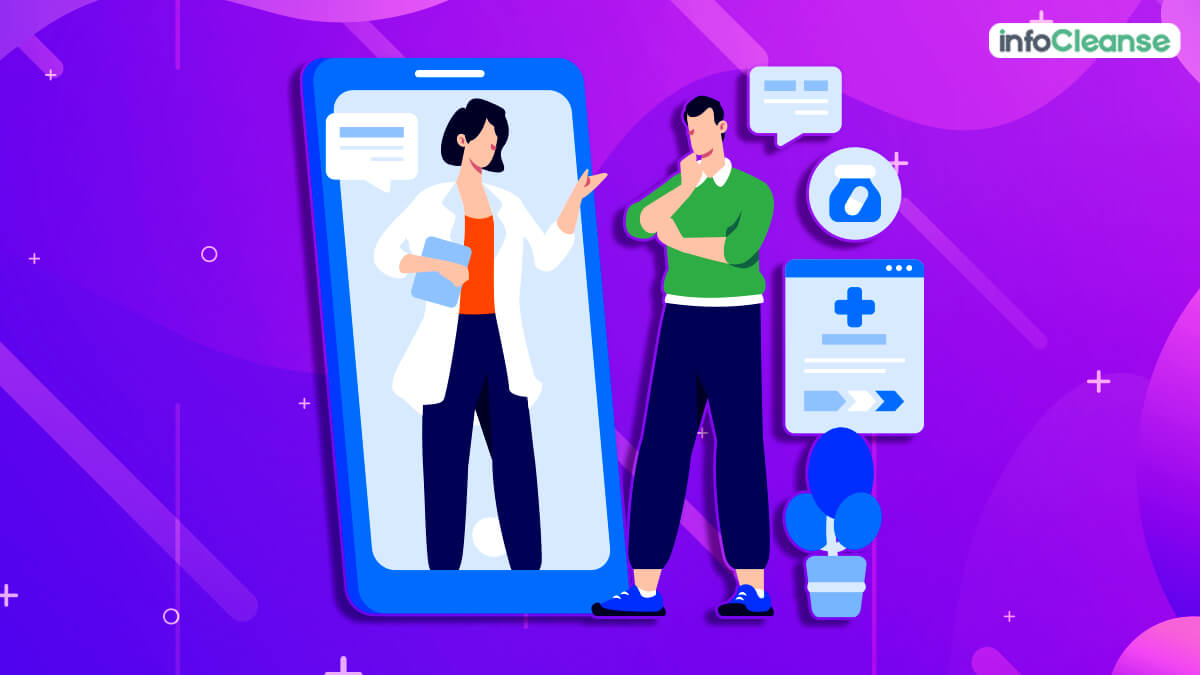 Although the advent of telemedicine has proven beneficial to both institutions and patients, many medical professionals still find it difficult to keep up. Several potential candidates are unfamiliar with the digital world. Furthermore, they may be unsure about their set of skills or capacity to learn.
As a result, healthcare recruiters strive to find new employees that are comfortable in the online realm. Digital natives who are familiar with navigating virtual and tech-dependent settings but unfamiliar with certain platforms will be in high demand in the coming years.
However, this leaves the less tech-savvy behind, which is a complete no-no. Instead, guaranteeing training and development will assist current applicants in building their digital healthcare resume. This will encourage fresh and eligible prospects to select your institution over another.
Wrapping Up
The burden of recruitment challenges in the healthcare industry does not fall only on recruiters. They are the gatekeepers and can only function with what they are handed. It is a larger problem that needs a grassroots response.
Employer branding, workforce diversity, and culture influence engagement, retention, and recruitment. Healthcare recruiters must handle the five issues raised in this article. Being able to bring about this type of fundamental change would result not only in higher quality care but also in opportunities for healthcare professionals with degrees they worked hard to obtain.