Despite being launched in the 60s, the modern Enterprise Resource Planning (ERP) solution bears no resemblance to its original model. As Steven Scott Phillips, an ERP professional with 27 years of implementation experience and author of Control Your ERP Destiny, says,
"Paralysis through analysis is a futile attempt to develop the perfect solution."
The modern ERP software has indeed come a long way.
Allied Market Research expects the ERP software market to reach a growth of $117.09 billion by the year 2030. The study also revealed that the industry is growing at a CAGR of 10% since 2021!
The Fourth Industrial revolution has undoubtedly impacted the ERP market, increasing demand among businesses to adopt a suitable solution. This is not to say that the future will be any less exciting.
The current market gives us much-needed insights into some top ERP future trends. So, what will they be? Let's find out.
1.    The Internet of Things (IoT)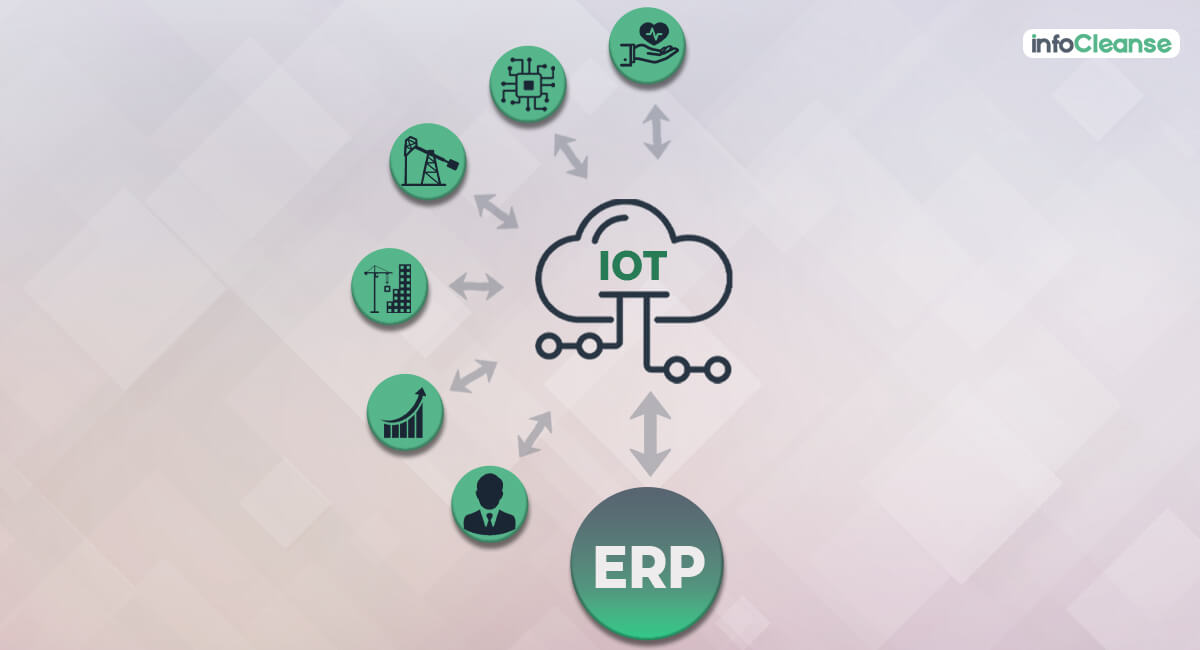 Internet of Things (IoT) is currently disrupting every business sector and is likely to be one of the top ERP future trends. As per Gartner, nearly 26 billion devices will be connected to the internet in 2020. Almost 2.5 years later, the numbers would be even higher.
Gargantuan volumes of data are available with businesses today, but not many are prepared to handle it all. Successful implementation of ERP in small enterprises may take three months; the same in large-scale companies may take over two years.
Since successful Enterprise Resource Planning requires actionable insights, the process should be integrated with IoT. This will bring about some significant changes –
ERP implementation time will reduce
With the way things are progressing, IoT may reduce ERP implementation costs in the future
Greater ability to keep up with the competition
Better customer service
Improved efficiency with automation of manual tasks
Let's take the example of the chemical industry, where a host of parameters need to be monitored regularly – humidity, temperature, pressure, etc. This information is currently gathered manually through siloed systems.
With IoT, the same can be entered automatically into ERP applications that enable round-the-clock monitoring. As a result, insurance costs will reduce, and efficiency will improve.
2.    Cloud Deployment
Ever since the cloud has replaced on-premise systems, every business area has benefitted. The same holds true for ERP. All that is needed is an internet connection and a browser, and every essential business function, from the order and supply to inventory, chain management, production, distribution, and more, can be found at a single source.
Here are some of the top benefits of cloud ERP solutions, among other ERP future trends –
Faster business scalability
Reduction in infrastructure costs
Trims operational expenses
Automatic upgrades
Dramatically reduces the deployment time
Lower capital requirements in accessing innovation
Security enhancements
There are many success stories of companies using cloud ERP; however, let's consider the story of Lyft, which successfully cut its financial dose in half with Oracle Cloud ERP solutions. As the company grew, it had to process close to billion transactions per year, but its finance systems (nearly 30) were unable to keep up – costly, siloed, and inefficient.
Across finance and operations, Lyft was looking for a single place. With cloud ERP, the company could close its finance books faster. Not only that, but its existing processes improved; all of this in just four months time! Cloud deployment is still evolving and is expected to fast-forward functions in the future.
3.    Two-Tier ERP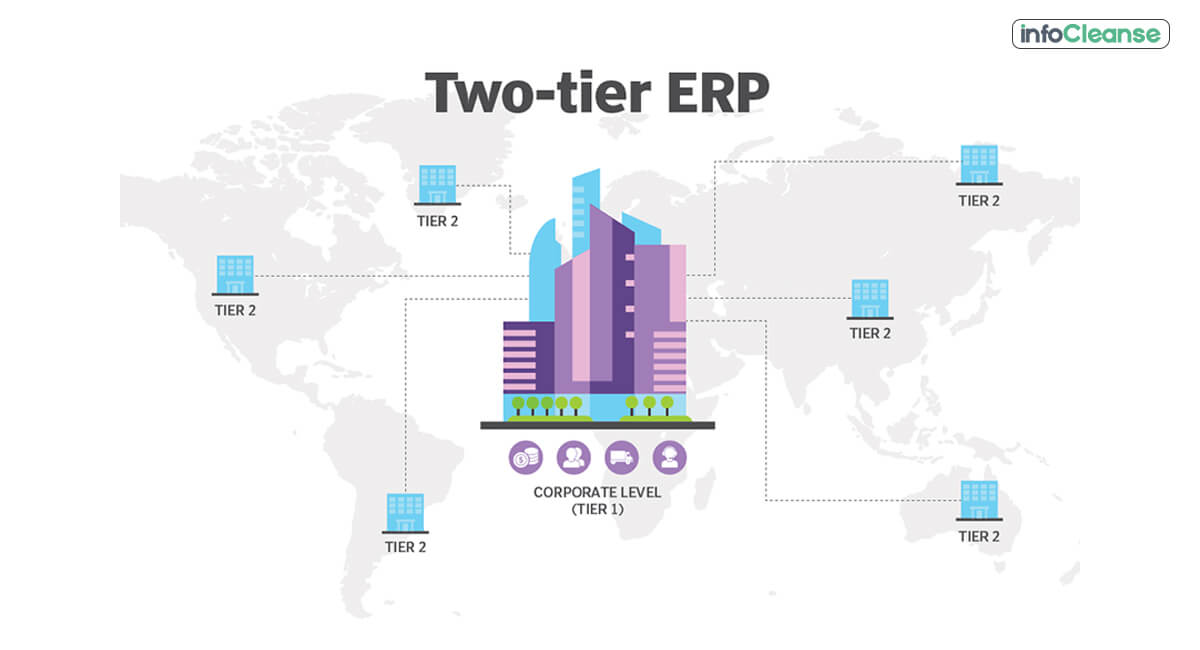 This is an ERP strategy opted by top multi-national companies, where Tier 1 is used to process financial and other core processes, whereas Tier 2 ERP is used for subsidiaries, divisions, and smaller regions to address particular needs.
This two-system approach is ideal for addressing the complex needs of large enterprises. All data can be found in a single place, where each Tier performs separate functions, a unified view is achieved with accurate data insights.
The following are the top benefits of a two-tier ERP system –
Faster integration as these systems can be customized and implemented in half the time needed for Tier-1 solutions
Streamlined back office functions
A higher degree of customization
It gives value for your money
Cost-effective implementation
A simpler solution
This technology is progressing in a way that makes it clear that it will be one of the top ERP future trends. If your company is proceeding towards becoming a large, international corporation with production houses all across the world, time to have your eyes on a top two-tier strategy!
4.    Personalized Solutions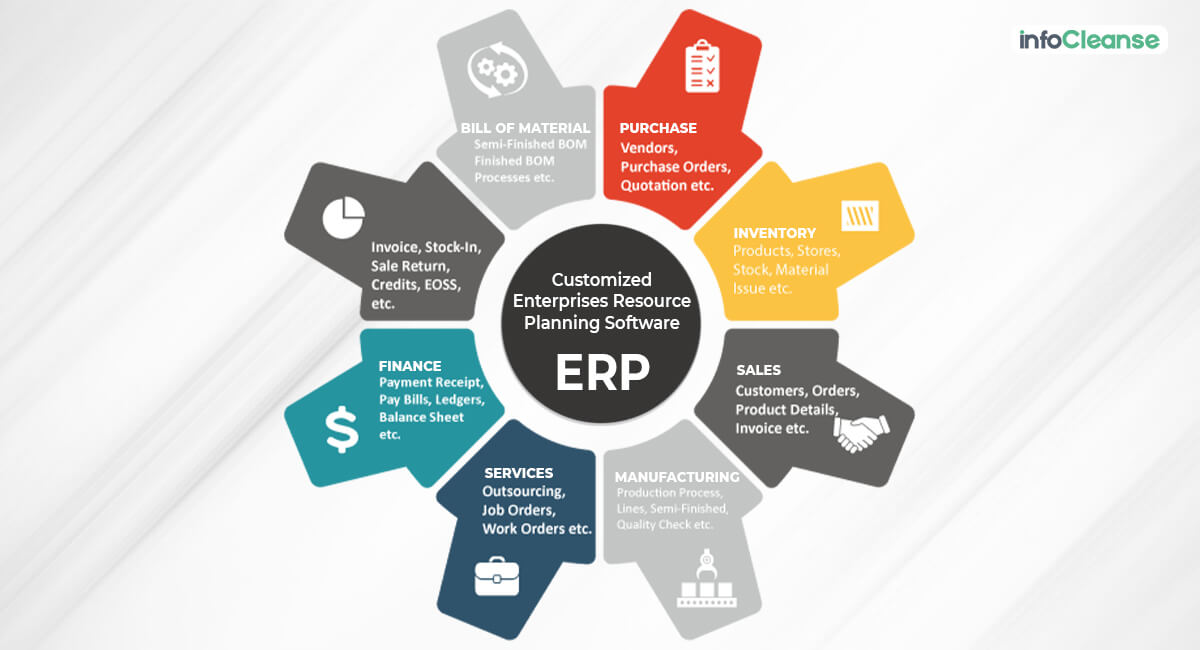 Personalization is not simply limited to the functions of sales and marketing. One of the top ERP future trends, as we see it flourishing today, is a greater level of personalization. While it all started with customization in terms of the time zone, currency, language, etc., today, it's gone a step further.
Contemporary ERP personalization is about relevance – what is most suitable for your business in terms of KPIs, reports, charts, etc. Plus, what's more, is that you will be able to make desired changes without relying on an army of developers.
This is what the "low code or no code" solution is all about – bringing in customization through a single code line, including the tab order and visibility, valid field values, faster import of data, speeding data entry through side panels, etc.
Personalized ERP has its benefits, including –
You get total control over your product, which is the purpose of ERP (to meet your business needs).
You gain a competitive advantage
You will achieve greater flexibility
You get to own the software
You can make changes any time you want
5.    Artificial Intelligence (AI)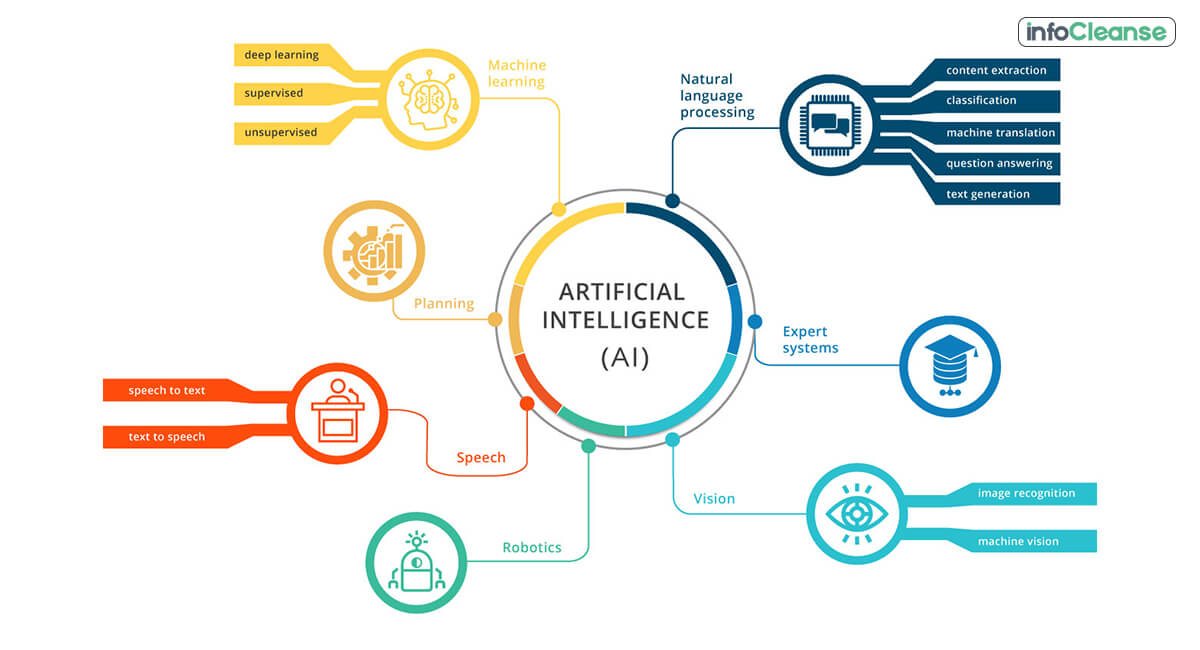 Can we speak about the top ERP future trends and not include AI? In fact, PR Newswire even forecasts that the worldwide AI market is expected to have a net worth of $641.3 billion by the year 2028, so we're getting there!
AI has disrupted leisure and entertainment areas with voice activation and product recommendations, which will undoubtedly help make huge strides in automating business protocols. One of the critical areas AI is expected to target is reducing the complexity of workflows and feature sets through tailored experiences.
Not only that, but the technology is expected to make sales forecasting better through predictive analytics and add extra layers of data insights for better decision-making.
Some top benefits of AI in ERP include –
Accurate demand planning
Human capital management
Providing better customer service
Data mining for important trends
Accurate predictions
Marketing products to the right people at the right time
Disruption Has Crept into ERP. Are you Ready?
The above-mentioned ERP future trends will accompany a greater degree of digital transformation, mobile ERP, headless ERP, and more such advanced technologies. Is your business ready to keep abreast with the evolving ERP market?
It all starts with conducting thorough research of the market today. Understand the different trends in relation to your business – its size, operational needs, industry, etc. Then, compare different ERP solutions to determine which works best for you, and jump onto the trend bandwagon!