With the expansion of digitization and the utilization of online resources by every business (small, medium or large), the threat of data privacy breaches is rising. Whether it's a small business or a large conglomerate, data privacy is essential for scaling the venture with B2B marketing.
According to a collective study by Pinemon and IBM, data breaches result in the company's severe short and long-term losses. The global average cost incurred by businesses due to a data breach is USD 4.35 million!
It doesn't end there. One of the major reasons behind the downfall after a security breach is the loss of consumer trust.
Since B2B ventures rely on collating data from different sources, consumer confidence, along with robust internal protection, is a mandate. Here's all about data privacy for marketers to build a trustworthy brand while maintaining consumers' confidentiality.
Why Should B2B Marketers Pay Attention to Data Privacy?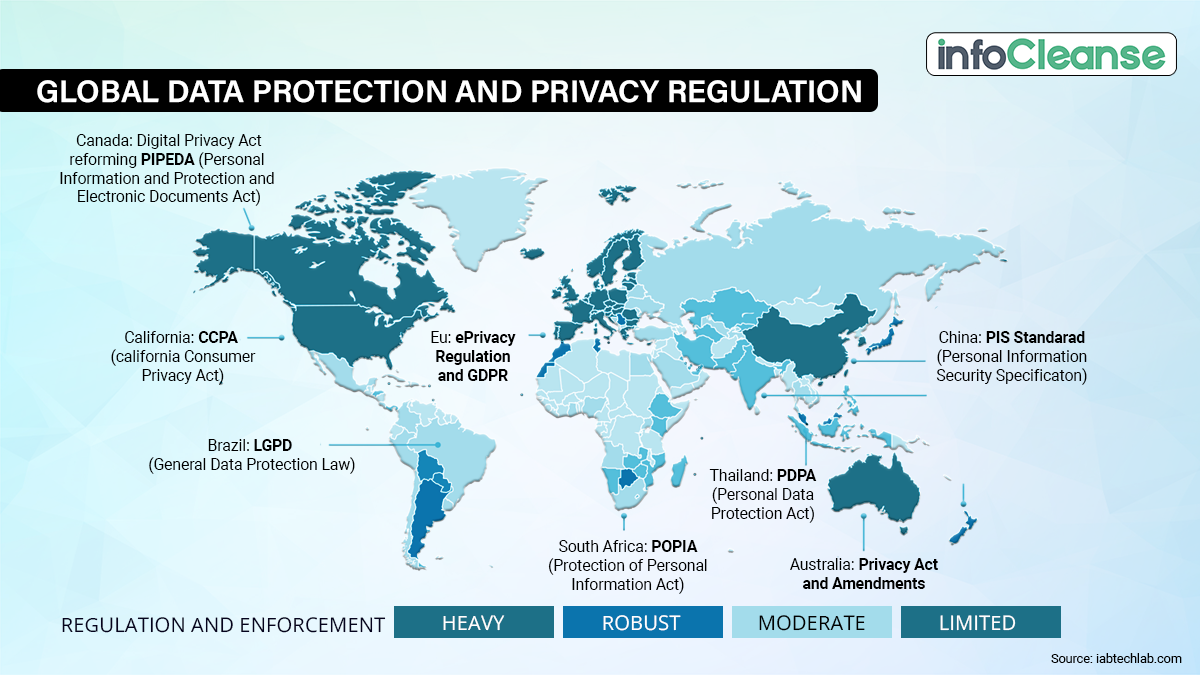 Enhanced emphasis on digital marketing is driving up the requirement for data collection. Additionally, users are constantly becoming more concerned about which and how much of their data is being used by businesses.
To cater to the concerns of users, states are upgrading their laws and regulations to secure the information of their subjects. Per the United Nations report, out of 194, 128 countries have already implemented laws to secure personal data. Given the trend, data privacy for B2B marketers is essential to be factored in during sales and marketing campaigns.
According to Kelly Richardson from Infobrandz,
"Founders must be aware of the changing landscape and ensure their companies comply with the latest consumer privacy regulations. Failure to do so could result in hefty fines."
Global giants are not excluded from the compliance mandate by different governments. Companies like Amazon, Google, etc., have faced hefty fines for not complying with GDPR regulations. This makes it pertinent to note that B2B marketers capitalizing on external data need special attention on the data collection process and usage.
What Can B2B Marketers Do to Evoke Confidence in the Market?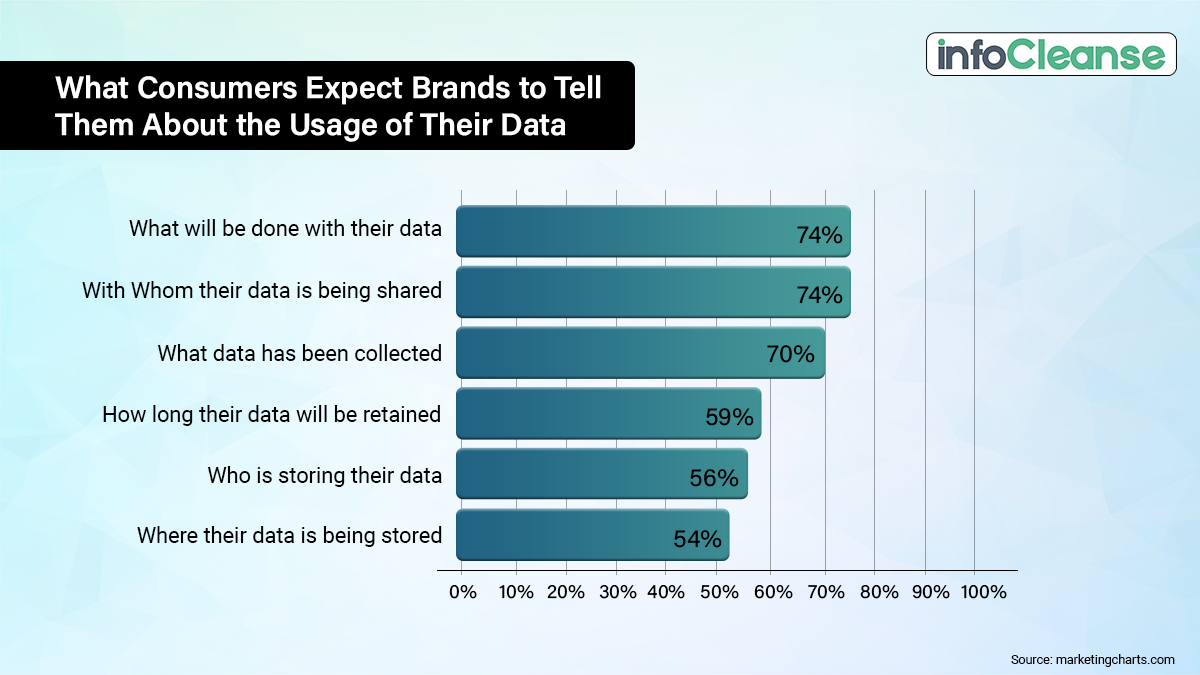 Increasing conversions is only possible if B2B marketers provide safe platforms to collect and conduct marketing campaigns. Additionally, with GDPR and other privacy laws in the picture, paying attention to the data privacy of the B2B contacts is vital for improved user experience.
Here're the measures of data privacy for marketers that B2B businesses must consider:
1.   Keep in mind the legitimate interest of the business and the party's consent
While utilizing data for B2B purposes, marketers must have clear intentions laid out. GDPR requires legitimate reasons to collect and process data. It is pertinent in the event of the data acquisition of an individual, which demands their identification.
Essentially, any data that correlates the actions of businesses and preferences with clear identification of the entity needs permission under GDPR.
That being said, the same requirement of a legitimate basis is not necessary for European countries. Along with the mandates of the EU, each country carries its Privacy and Electronic Communications Regulations or PECR laws. In the regions where PECR is applicable, marketers must acquire permission for campaigns like marketing calls, etc.
Here are some rules to remember:
Allow an option for people to opt out if needed
Don't send frequent emails
The consent sent must be in compliance with legal and ethical bounds
If retaining data, check that it is recorded and justified
2.   Allow for opt-outs and retain data with justification
One of the golden rules to ensuring clients' data privacy for marketers is the availability of an exit plan if the user decides to.
Since international laws demand compliance for data storage and management with clear intent, parties must choose to opt out. By availing them of these options, businesses can show the data has been used to enhance their trustworthiness.
Additionally, if businesses have to keep the clients' or users' information with them, notify them about the same. Intimating your client base about your next set of actions that involves them nurtures credibility.
Now, marketers must not send out messages for opting out multiple times that the user gets frustrated. Instead of constant reminders, it'll be reasonable if B2B marketers source only the data that they need. This point is even more important when the acquired data comes with an expiration date.
3.   Employ code marketing with privacy-centric features
The "Try before you buy" approach is tremendously popular in the B2C market. However, with the advancement of technology and demand for solutions, the B2B market also requires core marketing campaigns.
Marketers can leverage the trend by offering a glimpse of the business solution for acquiring data. Businesses can exhibit a variety of data-compliant features that are user-centric to evoke confidence.
4.   Take note of the secondary connections with the business 
B2B marketing demands interaction and collaboration with multiple agents. For instance, a tech vendor can experience the threat of data leakage, which will eventually cause harm to the main brand's reputation.
That's why B2B marketers must closely watch the authenticity of connected agents. Know that every supplier is closer to a customer than the original business. It'll be wise to carefully scrutinize the privacy policies of these intermediate businesses to ensure safety across the sales funnel.
Wrapping Up
Data privacy for B2B marketers is a necessary issue to be considered if they aim to view the long-term growth of businesses. In the middle of millions of data breaches, it has become necessary to take strict actions to protect critical information.
GDPR mandates and EU regulations have exemplified to the B2B market what the future holds for businesses. However, only with proper compliance practices and data collection methods, marketers can expect to enhance trust in their strategies.
The most important step in this direction would be to consider data as a loan rather than an asset. Establishing the notion is vital to show marketers' respect for personal information. It also portrays that the marketers are accountable agents, responsible for scaling the ventures without causing any risk.