Companies around the world consider data as a valuable asset in business growth. Analyzing business data and deriving insights from it enhances their decision-making. That's why Tim Berners-Lee said,
"Data is a precious thing and will last longer than the systems themselves." 
So, it's vital to implement the right processes to store, process, and manage this business data. Strategies like proper documentation and data management services can help you handle your data better.
Here are the top data management practices to get the most out of your data.
1.  Have a Basic Data Management Strategy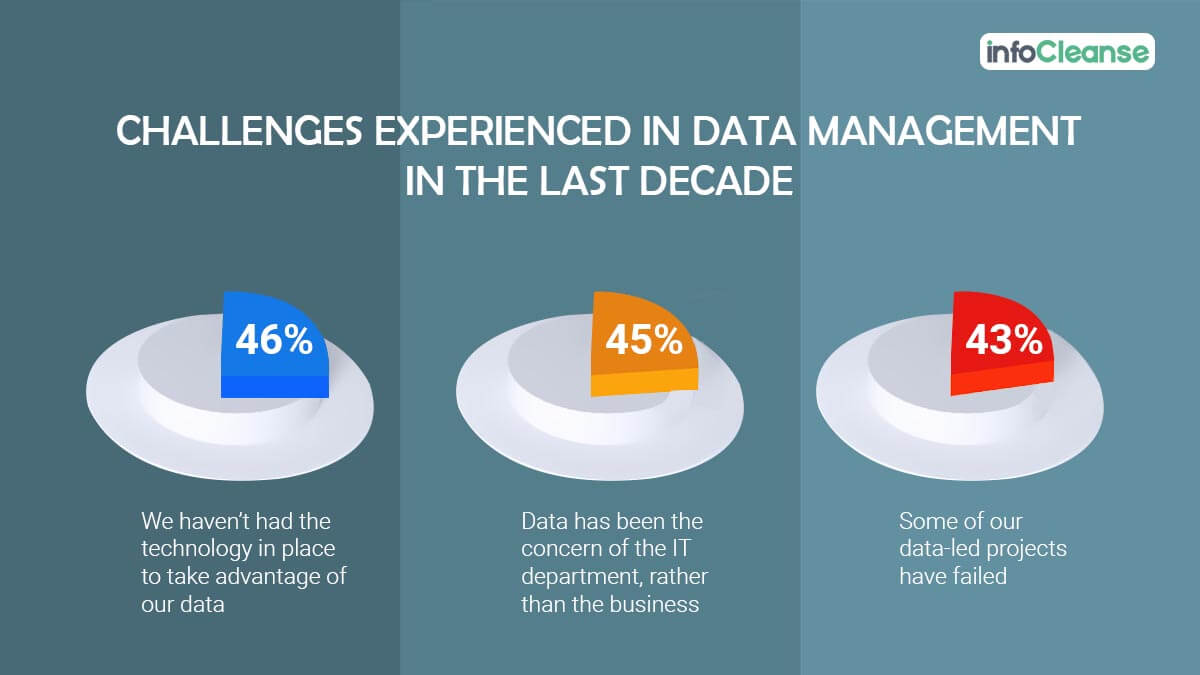 A clear action plan is essential to move forward with any data management strategy. You can start by asking yourself these questions –
What are your primary business objectives?
What are your data requirements, short term, and long term goals?
What type of data and insights do you need to achieve these goals?
Answering these questions will enable you to define a solid strategy to collect and manage your data better.
2.  Develop Data Processes 
After understanding your objectives, you need to build processes for gathering, storing, and analyzing the data.
You first need to determine the data collection sources, like internal databases, customer databases, server logs, or external sources.
Identify where you will store the data, such as an offline data center or cloud data center
For processing, you can select methods like batch processing, processing, multi-processing, and real-time processing based on the source.
3.  Focus on Metadata
Metadata contains important information about the data you want to manage. It will help you understand the data lineage and map its flow from origin to destination. Moreover, metadata will assist you in cataloging the data and managing it efficiently.
That's why you have to determine the following information from metadata –
How and why this data was created
Data fields
Data author
Contents of the data set
Data creation date and location
4.  Implement Better File Naming and Cataloging Strategies
For proper data management, you need to find the data first. So, it's important to focus on file naming and cataloging structures. These must ensure that the data is searchable and convenient for everyone.
Use simple and standardized file names that anyone can understand
Use standardized file formats like .xls and .csv
For listing dates, use YYYYMMDD or YYYY-MM-DD
For listing times, use HH:MM:SS or a Unix timestamp
5.  Document Your Data Properly
One of the primary data management strategies is documentation that gives you a better understanding of the data. Proper documentation tells you why the data was generated and how you can utilize it.
Here are the popular documentation levels and techniques you can follow –
Project level and file-level documentation
Mention the software and tools associated. It enables users to work on the data with the same or different tools
Provide the data context, like the information about the project and primary reason for creating the data
6.  Reduce Redundant Data
Handling a lot of unnecessary data won't help in effective data management. You might unintentionally collect repetitive data if a customer interacts with multiple lead magnets.
So, you need to avoid redundant information by implementing certain processes. Optimize data collection systems to remove duplicate data and ask data analysts to manage the opt-in data sources. Also, updating your frequent database will help.
7.  Utilize the Appropriate Technology
To analyze and manage huge business datasets, you can just rely on Excel sheets. So, selecting the right technology is of utmost importance.
You can use tools like Microsoft SQL Server, IBM Infosphere Master Data Management, and Profisee for your business. The software will provide you with a platform to integrate and manage data gathered from various sources.
8.  Establish Data Governance Rules
You need to set data governance standards to specify what needs to be done with the data and who'll be responsible. Establishing these standards will keep everyone on the same page about any data management strategy you implement.
Data governance allows you to ensure the data is accessible, usable, and secure. It's also beneficial in streamlining the integration and processing of business data.
9.  Don't Ignore Master Data Management
Master Data Management involves managing processes, data governance, and tools for an organization. You have to implement this to create a single data reference source and avoid redundancies.
So, utilize IT Solutions that are scalable, reusable, and can handle MDM in real-time. Plus, ensure that the MDM sources are easily accessible and support seamless integration.
10.  Prioritize Data Security
To avoid any data breaches and handle data more efficiently, you need to focus on the standard security guidelines. Therefore, its vital that your company follows General Data Protection Regulations and associated regulations.
You also need to recruit or assign the right professionals to ensure data security. Utilizing high-quality software like IBM Security Guardium and SolarWinds Security Event Manager is necessary.
11.  Data Quality is Vital
You also need to establish rules for maintaining data quality and consistency. It's one of the data management best practices that help you achieve business objectives and avoid complications.
So, ask professionals to monitor data constantly, remove irrelevant information, and clean it. Conducting training sessions might play a major role in ensuring data quality in this case.
12.  Creating an Atmosphere for Data Management
To make all these strategies successful, you need to educate your employees about data management. Every employee must understand the importance of managing data, following standard guidelines, and ensuring data quality.
You can conduct training sessions, seminars, webinars, and host events in your organization on data management best practices.
13.  Stay Updated with Industry Best Practices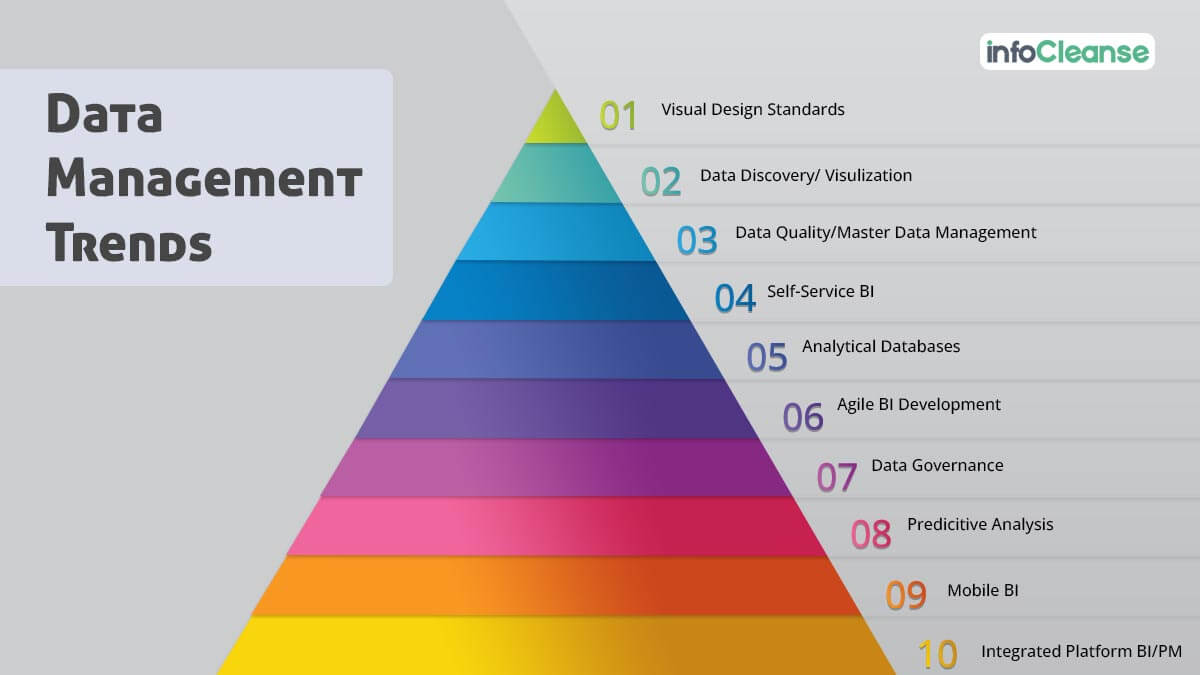 You need to constantly improve your data management practices to keep up with the ever-changing tech industry. It will help you identify existing drawbacks in your strategy and implement new ones. It's also extremely important to encourage employees to improve data management.
Final Thoughts
Successfully implementing data management best practices is a collaborative effort. All departments need to be aware of the data management strategies. They must all be focused on the outcome – fulfilling business objectives and boosting ROI.
As more than 95% of businesses face problems like unstructured data, proper management will help you avert these cases. So, data management will be a beneficial strategy in the long run.