Outsourcing is the future of most industries, especially those that primarily operate in the realm of IT. It is cheap, effective, and flexible for everyone involved.
In recent years, there has been an upsurge in demand for outsourcing, particularly as businesses have battled to keep their workforce functioning smoothly during a global pandemic.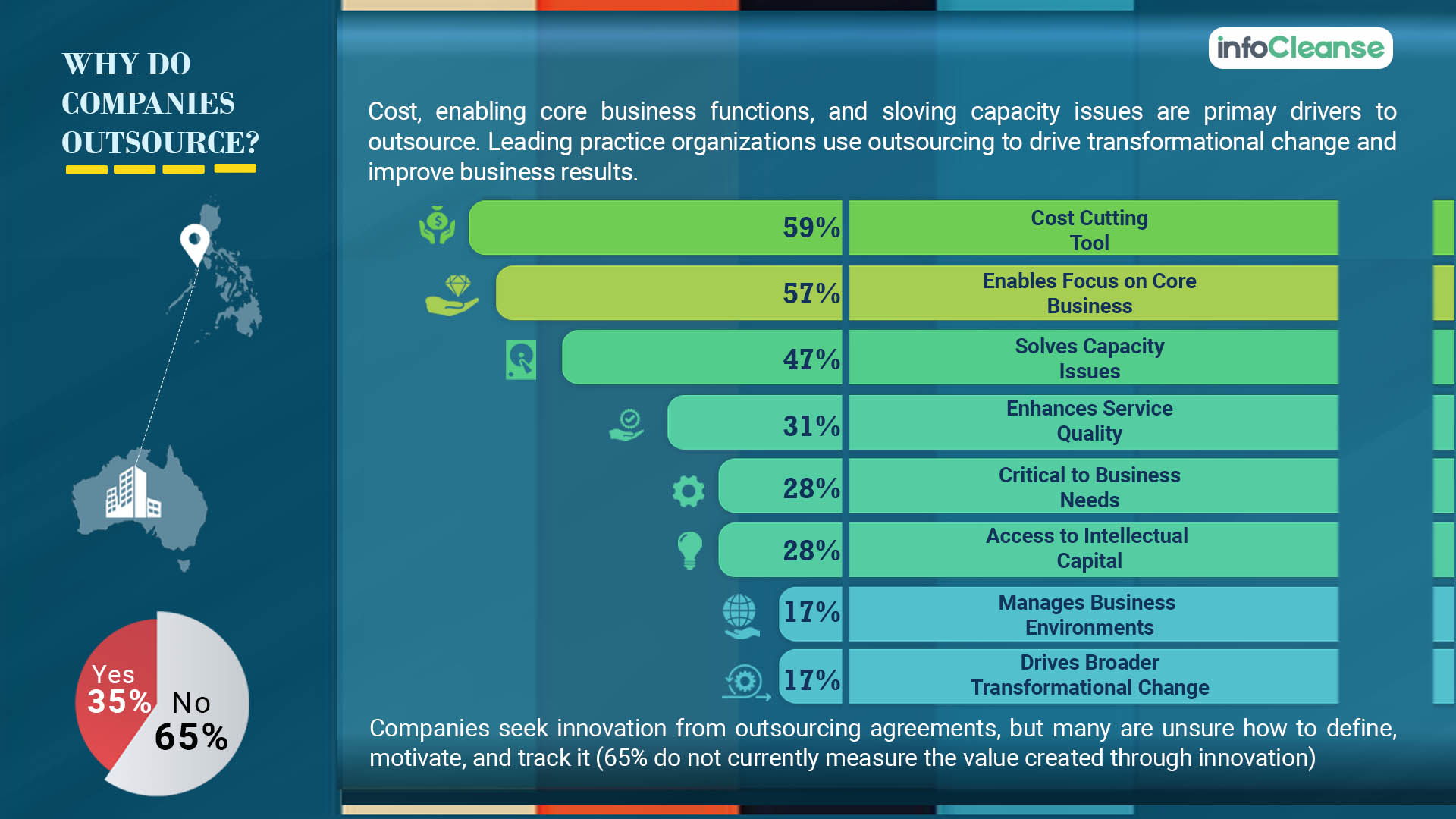 With outsourcing, companies have access to great expertise without the added responsibility of employing new people and adding to what could be an already bustling workforce.
These outsourcing statistics only show the tip of the outsourcing industry's iceberg. The possibilities through outsourcing are limitless, and for the generation that is promptly embracing change, outsourcing may just become a regular occurrence.