Did you know there are over 200,000 dentists in the United States alone? Essentially, there are about 60 dentists for every 100,000 people residing in the United States.
While it might seem like a significant number, the fact is that dentists are fewer in number than physicians (1,073,616) and other medical specialties. Hence, thousands of B2B marketers are vying for the interest of a small group of dental professionals. In such cases, marketing to dentists without a unique plan becomes time-consuming and yields no promising results.
Your emails may be lost amongst the thousands of emails they receive from rival businesses. Unless your marketing efforts stand out, chances are you will not receive the desired engagement. The solution is to implement to innovative marketing strategies.
Are you curious about what strategies to use? Don't worry! We have compiled a list of distinctive methods to help you amplify your marketing efforts and enhance visibility.
Approach 1: Leverage Client Testimonials
The B2B industry is fiercely competitive, and sometimes the only way to supplement your reputation is to let existing clients endorse your services. Encourage your client roster to provide detailed feedback about your business and how it helped them overcome their problems.
Well-curated client testimonials help with the following:
Communicate your professional expertise.
Convey your brand's personality to prospects.
Assist dentists in understanding the pain points you address.
Ensure that the reviews are entirely genuine. For instance, if the client mentions being apprehensive about associating with your business initially and later comes around after experiencing your products or services, it can help prospects relate to their decision better.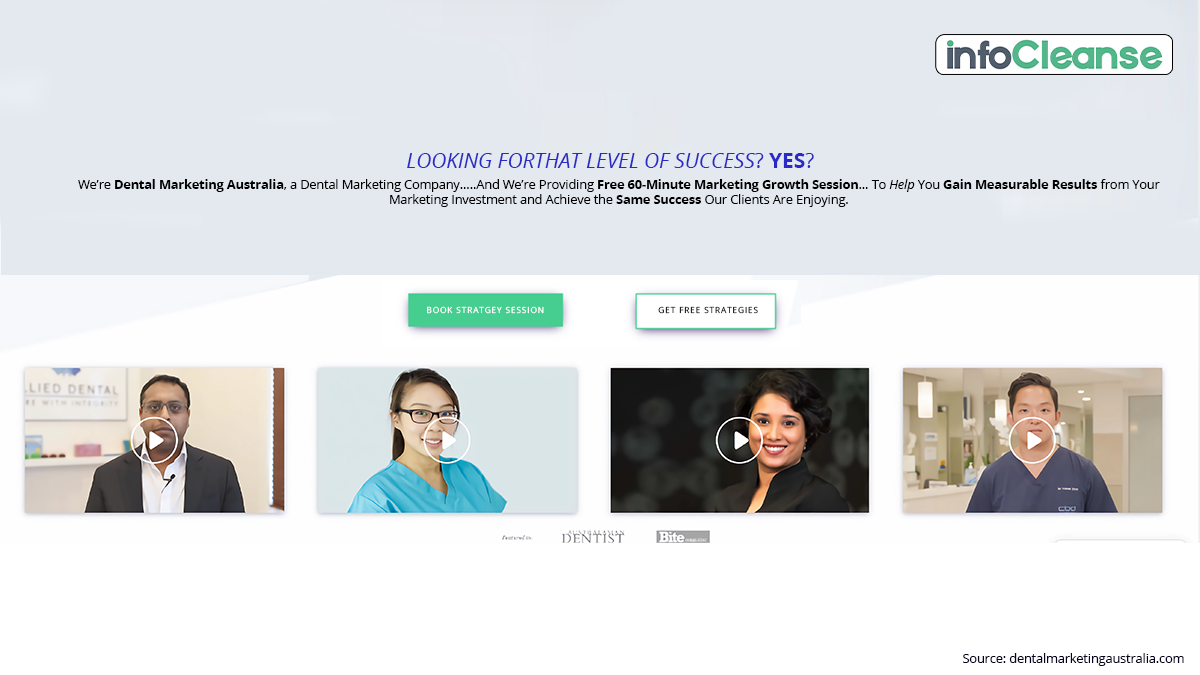 Letting your solutions speak on your behalf is an organic form of marketing that helps your target audience understand what you offer. Not to mention, 97% of B2B consumers claim that they trust brands that publish testimonials and reviews.
Consider the example of Dental Marketing Australia, a company that offers marketing solutions to dental professionals. When you visit their homepage, you will be greeted by a problem statement that mentions how they assisted a dentist in generating surplus revenue to attract your attention immediately.
As you scroll through to know more, you are presented with video reviews from dentists who have benefited from their marketing solutions.
Approach 2: Provide them with Solutions
 "The only way to consistently grow in B2B is to be better than very good."
– Seth Godin
Amidst the competition, Seth Godin emphasizes the need to showcase your value to the prospects constantly. Establishing your expertise in the domain is a reliable method to help dentists overcome their skepticism and trust your brand. What's a better way to build credibility than offering a customized report about the untapped opportunities in dentistry?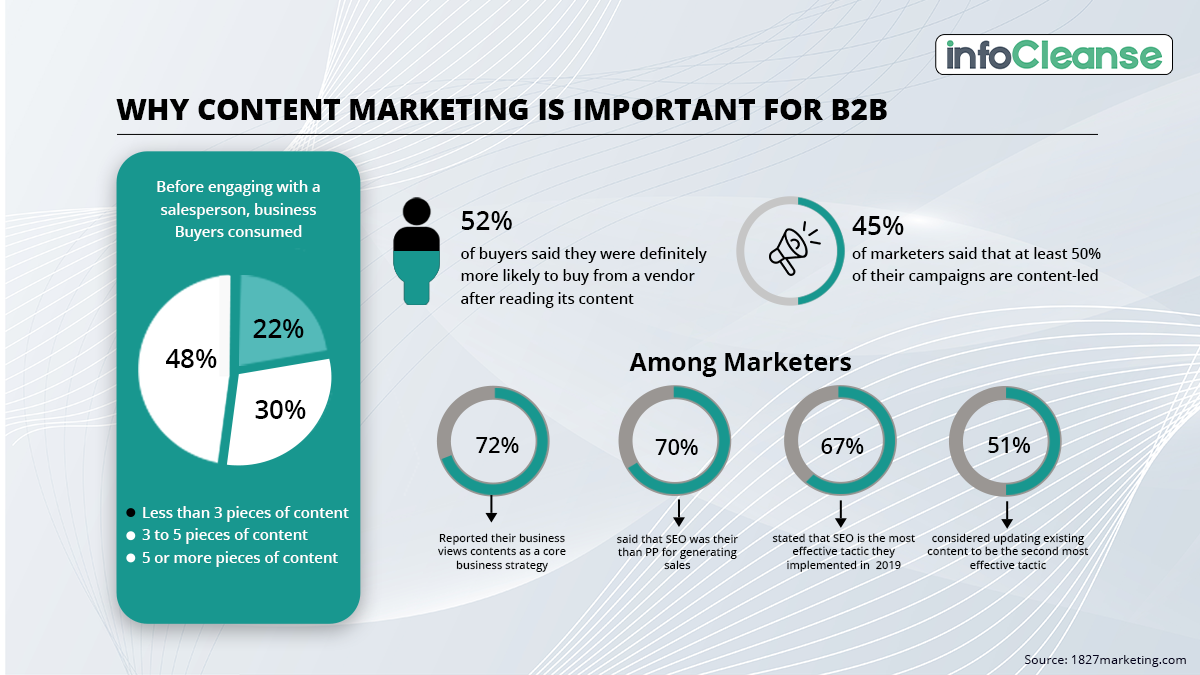 Like other professionals, dentists are keen to maximize their profits and build their customer base. However, they might be held back by the lack of time to delve into extensive research and further the reach of their practice. Here's where you can showcase your value and provide them with one or more of the following:
A free report consisting of market analysis, including current and future trends.
An interactive experience through a survey and encourage them to mention their problem statement. Through this input, you can focus on customizing your products or services to fit the dentist's needs, if possible.
Approach 3: Prioritize Personalization
Dentists belong to a niche category, making it easier for businesses to use specific pain points for marketing to these professionals. However, within dentistry, there are several sub-categories that make it easier for you to personalize your marketing campaigns or sales pitches and improve response rates.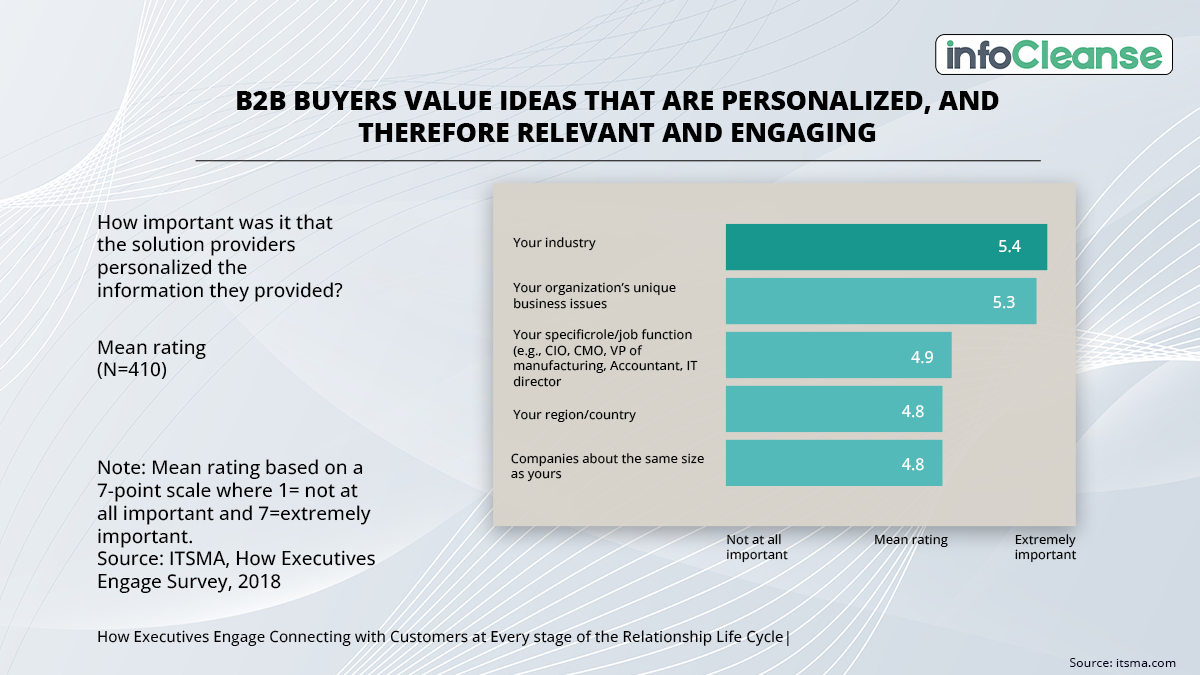 Usually, when you possess a comprehensive database of dentists, you can avail of segmentation and categorize these professionals based on common characteristics like geographical area. Further research can yield other important information like the fee they charge per session and their reputation among customers in the area.
When you possess this data, it becomes easier for you to reach out to dentists and personalize your solutions for them. Amidst the discussion, you can showcase that you have researched their practice well and assure them of your commitment to providing comprehensive solutions to boost their customer footfalls or provide them with innovative technological solutions.
Approach 4: Focus on Retargeting
Let's face it – dentists visiting your website for the first time might not be inclined to make a purchase. First-time B2B visitors or consumers usually explore the elements of the website to get a feel of your brand and avoid making financial decisions. In fact, 92% of first-time visitors refrain from purchasing and may not return to your website once they exit.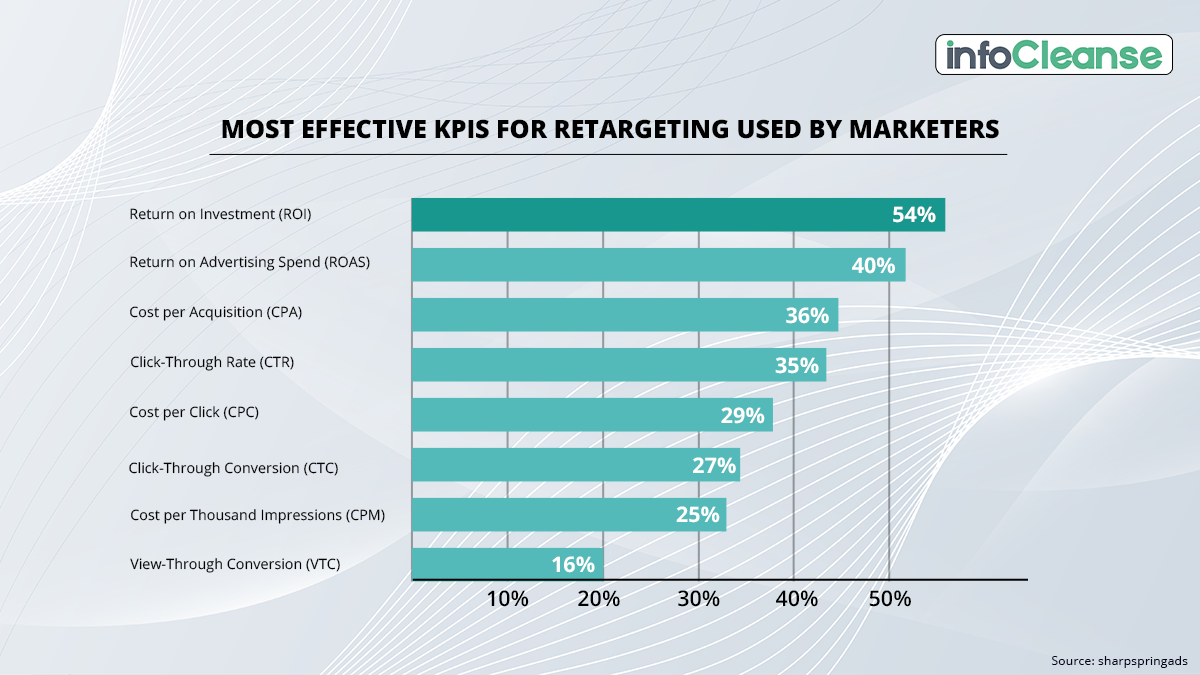 In this scenario, retargeting is a reliable way to familiarize dentists with your business. Place ads on different websites to capture their interest and convince them to revisit your services. Retargeting offers the following benefits:
Gives prospects an additional touchpoint for interacting with your services.
Improves brand recognition.
Increased chances of upselling.
Retargeting also offers a clear view of the potential client's purchasing path. You can tailor your marketing and sales efforts according to the stage of the buyer journey. Additionally, you improve client retention and heighten brand awareness through well-executed retargeting campaigns.
Wrapping Up
It's easy to get lost in the crowd of B2B marketers trying to contact dentists and get hired as their long-term vendors. However, dentists are more likely to rely on brands that communicate their expertise and add personalization to their outreach efforts. Take advantage of our solutions and services to enable seamless marketing to dentist and witness an increase in conversions.
Emerge out from the crowd and portray the role of a solutions provider to gain the interest of dental professionals. Only through targeted marketing on different platforms you can achieve desired results and increase your client base.