Holding your ground as a financial advisor is a challenging task. It's a profession full of high stress, consistently meeting regulatory requirements and putting in the hard work to find potential, quality leads. The more you grow your clientele, the better it is for the growth of your business.
It will help you strengthen your sales, achieve higher revenue, and outgrow your rivals. But doing so requires patience, commitment, and an accurate understanding of your audience and competitors.
Most of all, you need to arm yourself with the proper lead generation techniques that will aid you in blowing your whistle amongst potential clients. Statistics reveal that businesses with solid lead generation tactics earn 133% extra revenue growth over the companies who fail to do so.
So, how do you find the appropriate strategies for lead generation for financial advisors? Let's look at some of the proven lead-generation techniques.
6 Effective Lead Generation Techniques for Financial Advisors
"The lead generation process starts by finding out where your target market 'lives' on the web."
– Wayne Davis
Generating viable leads is not as hard as you would like to believe. It's mostly a matter of staying updated with the current maneuvers that ensure high effectiveness.
Here's a quick look at the top 6 lead generations for financial advisors that will help further your business in the right direction!
1.     Cold calling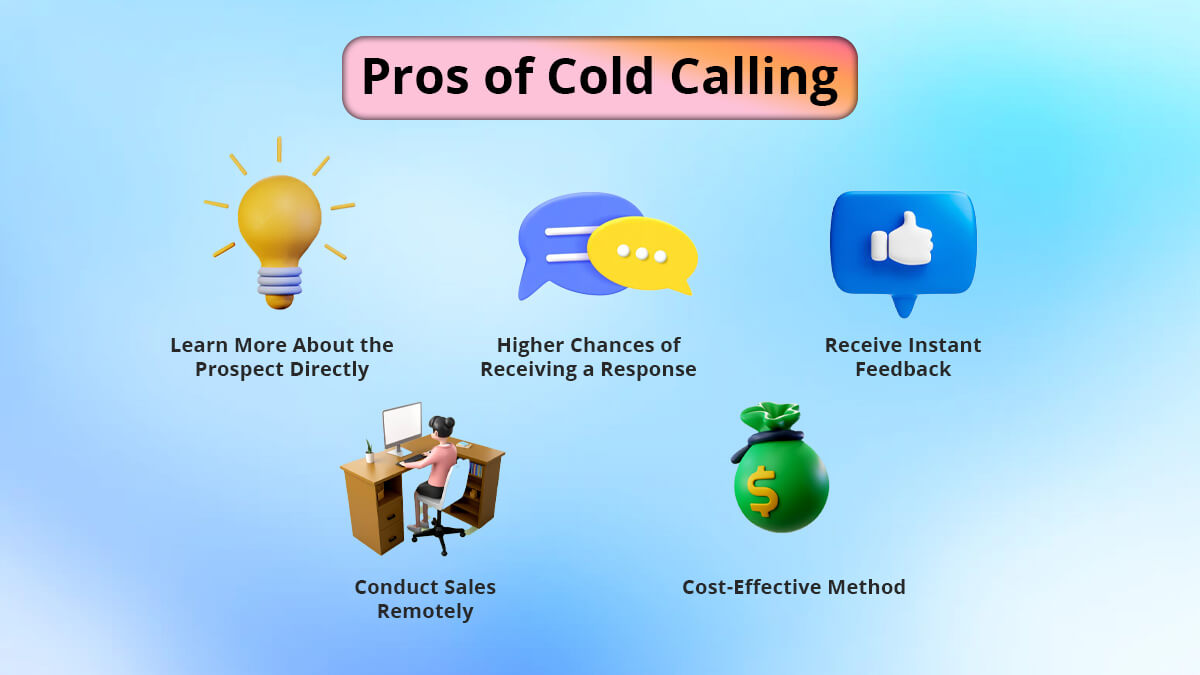 Cold calling has been one of the most common and popular lead-generation strategies for several decades. Cold calling is an underrated sales gem that can establish a rapport with important business decision-makers and possibly influence them to close the deal. It's a quick, cost-intensive, and direct technique.
Financial advisors must incorporate cold calling as part of their sales strategy since it is pivotal to forming a human connection with new prospects. Furthermore, you can perfect the sales pitch and learn new facts that you might not have known from any other sales strategy.
2.     E-mail marketing
"Making your prospects feel like they have an exclusive membership in a club makes lead generation a positive customer experience."
– Eric Bower
Email is still the most popular and possibly the most effective way to sell your products and services to potential customers. Nothing beats a good old email marketing campaign when it comes to personalizing, even a mass marketing campaign. Furthermore, 37% of businesses are boosting their email expenditure in 2022, since 77% have witnessed an increase in interaction.
It is wise to carry out email marketing campaigns because there are 4 billion email users daily, and most mobile users prefer communication via email. A well-planned email campaign combined with an up-to-date email list can be the difference between you and your competitors.
3.     Create a Professional Website
This is a non-negotiable step one!
According to a report by HubSpot, more than 28 million financial consultants run a functional professional website. So, you need to build a dedicated website for your financial advisory services. It will serve as a virtual visiting card.
For that, you must finalize a visually appealing web design that will positively impact the audience. As noted from the above infographic, 94% of visitors form their base impression on the website's easy navigation, web design and aesthetics.
Furthermore, attaining the right domain name plays an enormous role in turning your website into a dependable lead-generation instrument. So, choose a good web platform, pick a friendly CMS, curate engaging content, ensure SEO optimization and take inspiration from websites of other established financial advisory organizations.
A website for your business is not a luxury anymore; it's an absolute necessity!
4.     Regularly Publish Blogs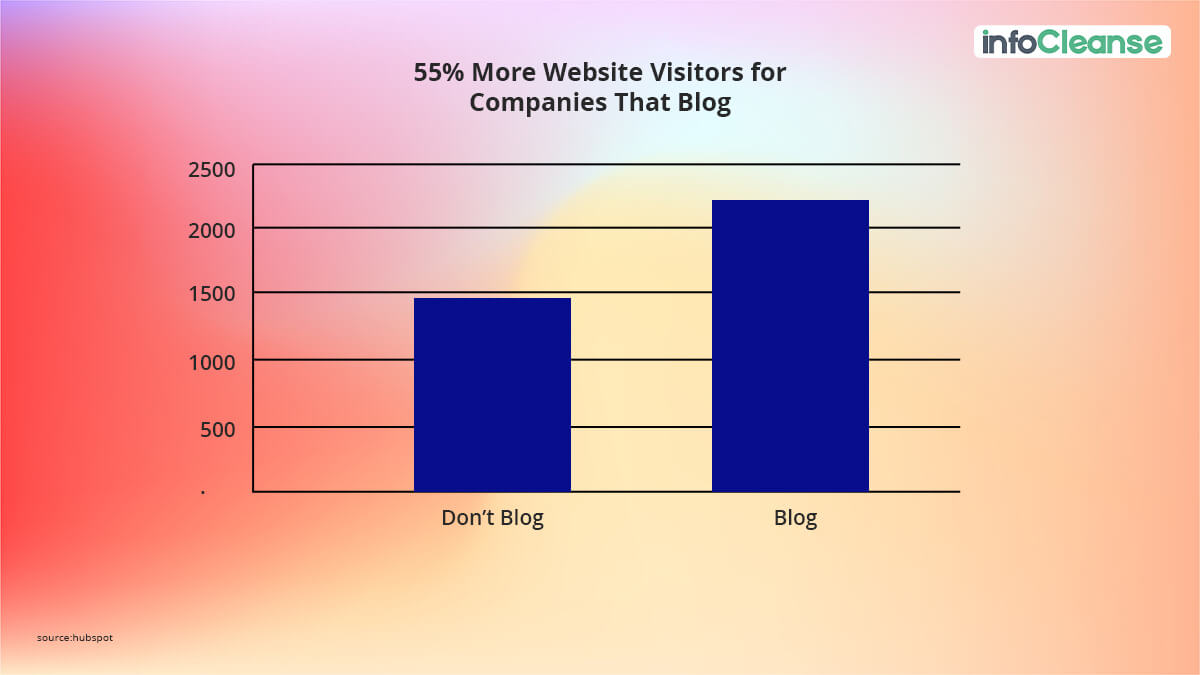 "Content is the fuel for your lead generation efforts."
– Dayna Rothman.
Getting a professional website is just the first stepping stone. It's essential to convert visitors into committed subscribers. To do so, you need to ensure that prospective clients visit your website often.
An easy way to make that happen is to turn your website into a place full of valuable content and take an authoritative tone so people can trust your information.
Next, ensure that the content is relevant and ranks well on the search engines for better visibility. So, you can start sharing your blog through all social media handles to gain views.
5.     Leverage Social Media Presence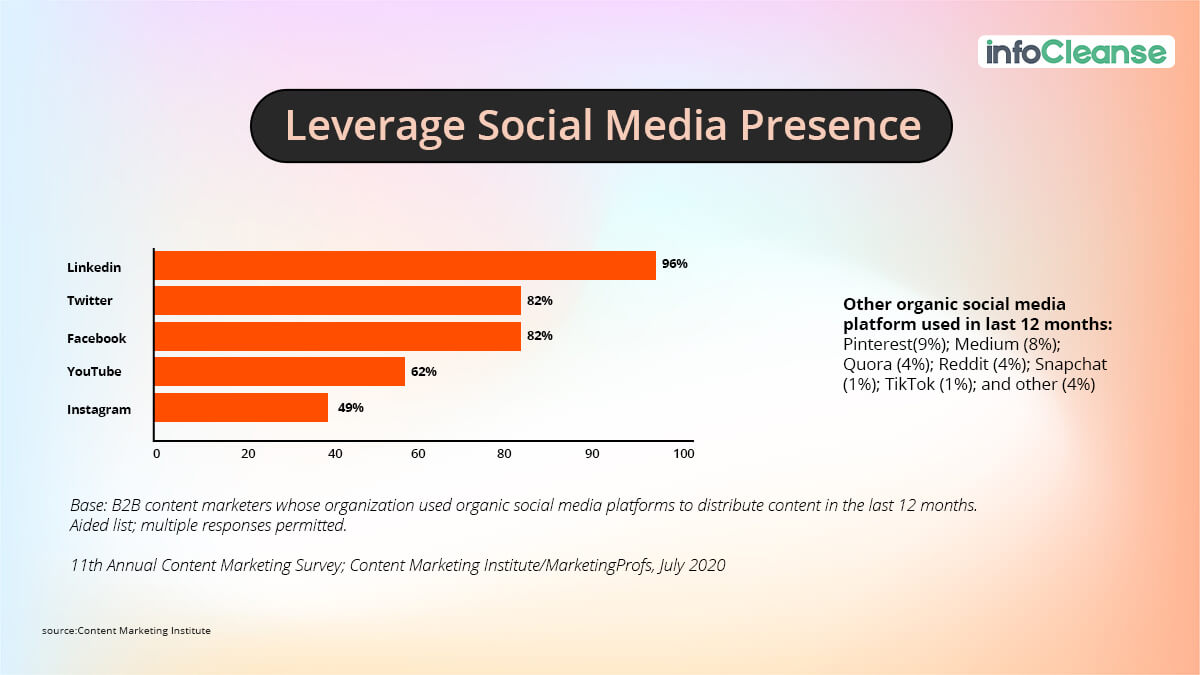 In this present time, it's essential to establish your social media presence. It's one significant asset that will help you capture potential leads for your financial advisory services.
LinkedIn is a great way to build your online community, ensure positive word-of-mouth publicity, nurture the right audience and engage with prospects who are likely to take an interest in your services. Several statistics have shown that 52% of institutional investors prefer LinkedIn to get their weekly updates on what goes in the world of finances.
You can also lean towards YouTube, Twitter and Instagram to keep up with individual and young investors interested in new investment avenues, market-specific commentaries and financial advice.
6.     Earn Positive Online Reviews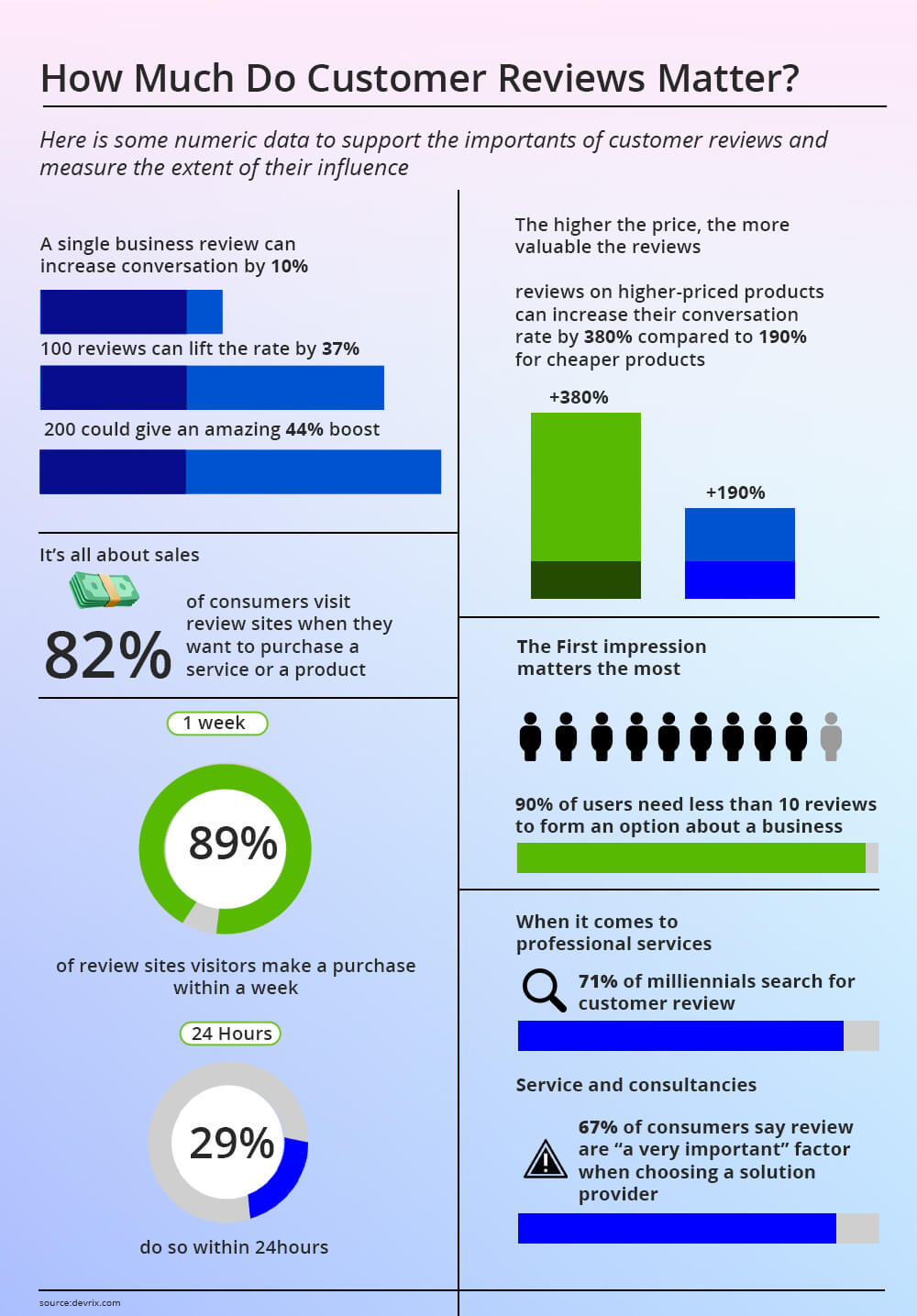 Nothing works like a charm, much like constructive online reviews from your clients. They silently help churn the wheel on ideal leads.
As it is, in today's world, nobody goes ahead with any business service without gauging its reliability via a quick online search. If these reviews are appreciable and indicate strong ratings, they will add a touch of credibility to your business.
This will help you grab better opportunities which, in turn, will boost your search engine rankings.
So, make sure to request your happy clients to give their ratings and reviews before they log off your website. If you have an e-mail newsletter, remember to put a small note at the end with the link to your Google or Yelp page. It will encourage the audience to drop a review that the prospective clients can look up to and base their decision upon!
Wrapping Up
Pursuing solid leads is part and parcel of every B2B business. For a financial advisor's business, it becomes even more critical to network well, attract the right audience and turn them into viable customers.
As a financial adviser, generating leads is simpler than you would imagine. Develop compelling email marketing campaigns and a well-designed website, interact with followers on social media, regularly curate educational blogs, and then follow up with cold calling. A combination of clean and accurate data combing with these lead-generation techniques mentioned above is guaranteed to bring you results.
These 6 techniques of lead generation for financial advisors are highly recommended!