The healthcare industry is changing rapidly with the constantly changing patient demographics, innovations, and evolving demand for consumer experience.
Therefore, it is essential to market the services correctly to keep up with the drastically changing healthcare consumerism. The right healthcare marketing strategy can help provide better healthcare and improve the relationship between the patients and their physicians.
The healthcare industry is marching towards unprecedented advancements from telemedicine to virtual consultations. Therefore, if any healthcare marketer wants to stay relevant in this highly competitive field, they must develop the right healthcare marketing strategy.
The following article will teach you the 15 most influential healthcare marketing strategies that guarantee expected results.
1.    Consistent Branding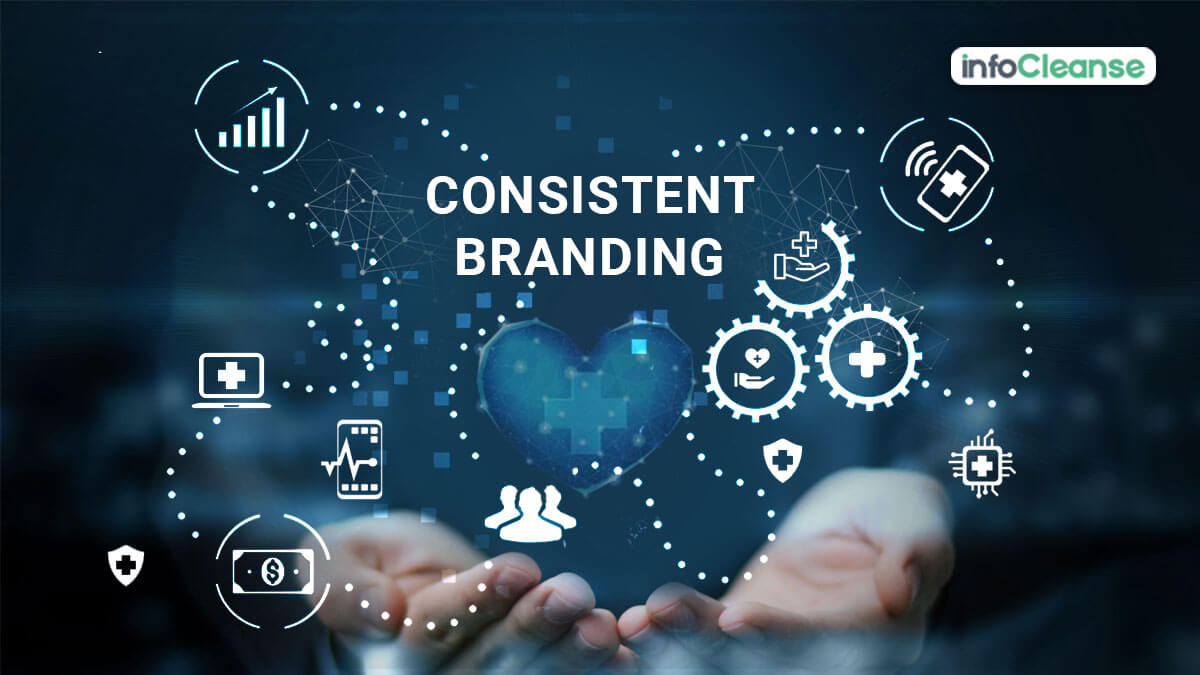 If you seek a proper healthcare marketing strategy today, the best way is to focus on building your brand and spreading brand awareness. Even if you are confident in your service or product, your leads will not know about them without proper branding.
Healthcare professionals are extremely busy, so it is already difficult to reach them. On top of that, general healthcare consumers have been spoilt with options today, thanks to online services. So, if you want to be noticed, you first need to build a trustworthy and easily recognizable brand.
2.    Adapt SEO into Your Healthcare Marketing Strategy
Did you know that search engine giant Google processes 3.5 billion searches daily? That is 1.2 trillion searches every year!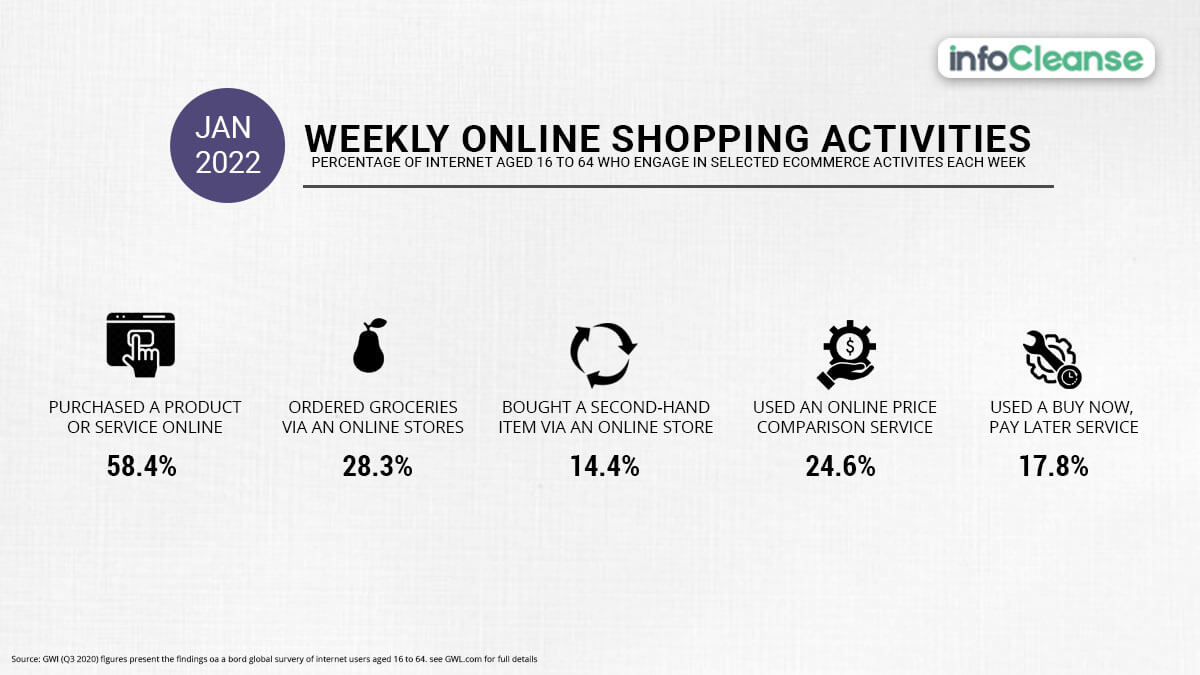 Therefore, when speaking of building a healthcare marketing strategy for online marketing, it is natural to discuss Search Engine Optimization (SEO). This powerful tool will help you grow your healthcare network and ensure top results on the search engine page.
Some lead-generating SEO tactics for your healthcare marketing strategy are:
Keyword research (location-based, treatment-based, etc.) and use
Proper healthcare landing pages
Use of long-tail keywords
SEO expert Annie Kuenn suggests,
"Research long tail keywords and phrases that are less competitive and that your audience will be searching for."
3.    Evaluate Patient Experience Online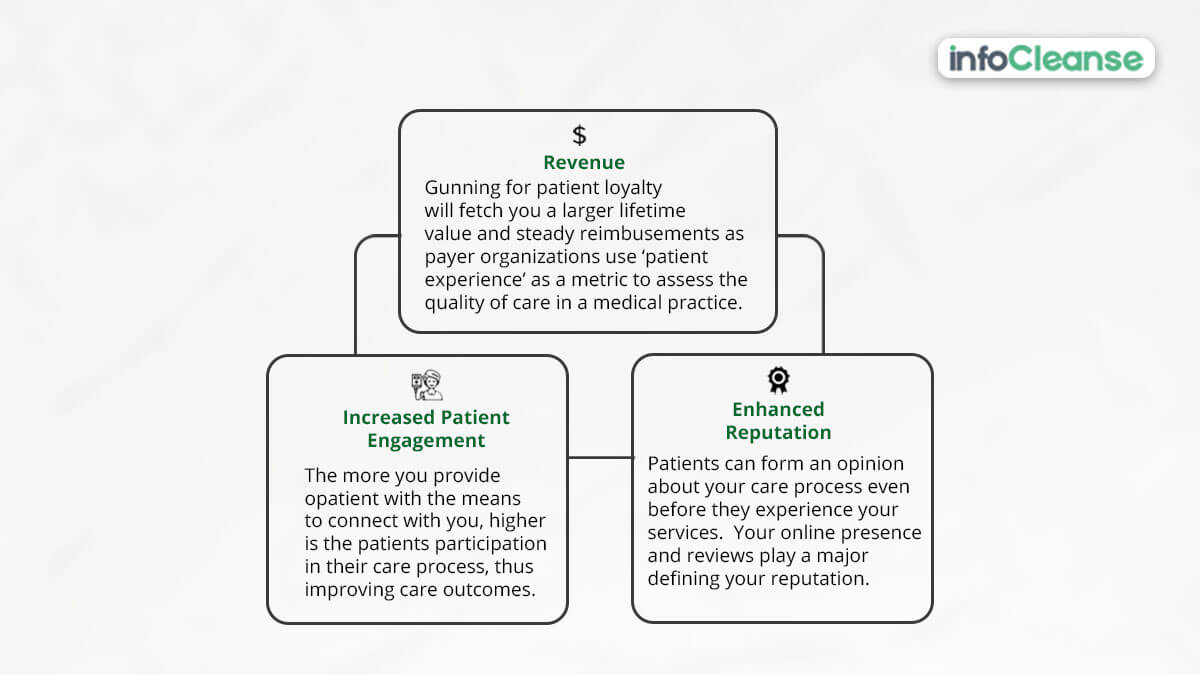 Simply having a website will not be enough in today's competitive market. You need customer engagement, which is a complex yet vital component. To drive better engagement and customer experience, you need to provide value. Without value, no healthcare marketing strategy will work for your business.
You can provide value in many ways, such as:
High-quality communication
Timely appointments
Easily accessible knowledge base
And more.
4.    Optimize the Healthcare Website User-Friendliness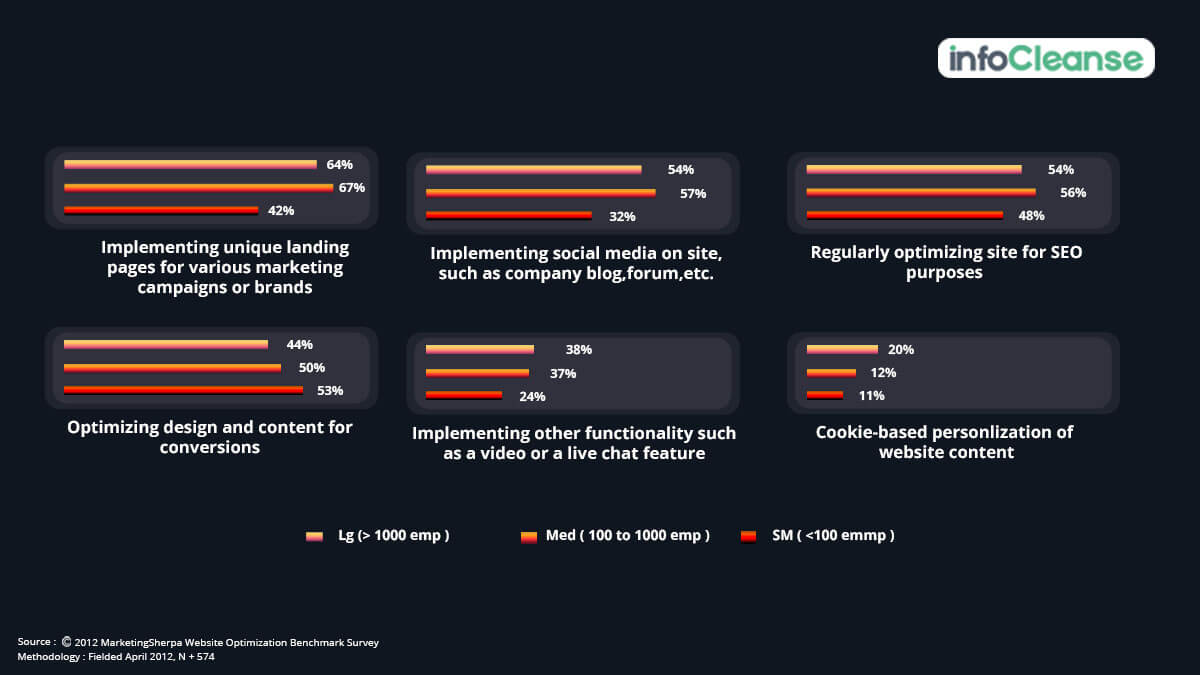 The design and content of your website are an equally important part of your healthcare marketing strategy. A highly responsive website is the only way to stay ahead of the competition. The look and feel of the website are not just crucial for the consumers, but even Google prioritizes it now. So, a more responsive and user-friendly design can help you rank higher.
5.    Prioritize Healthcare Website Speed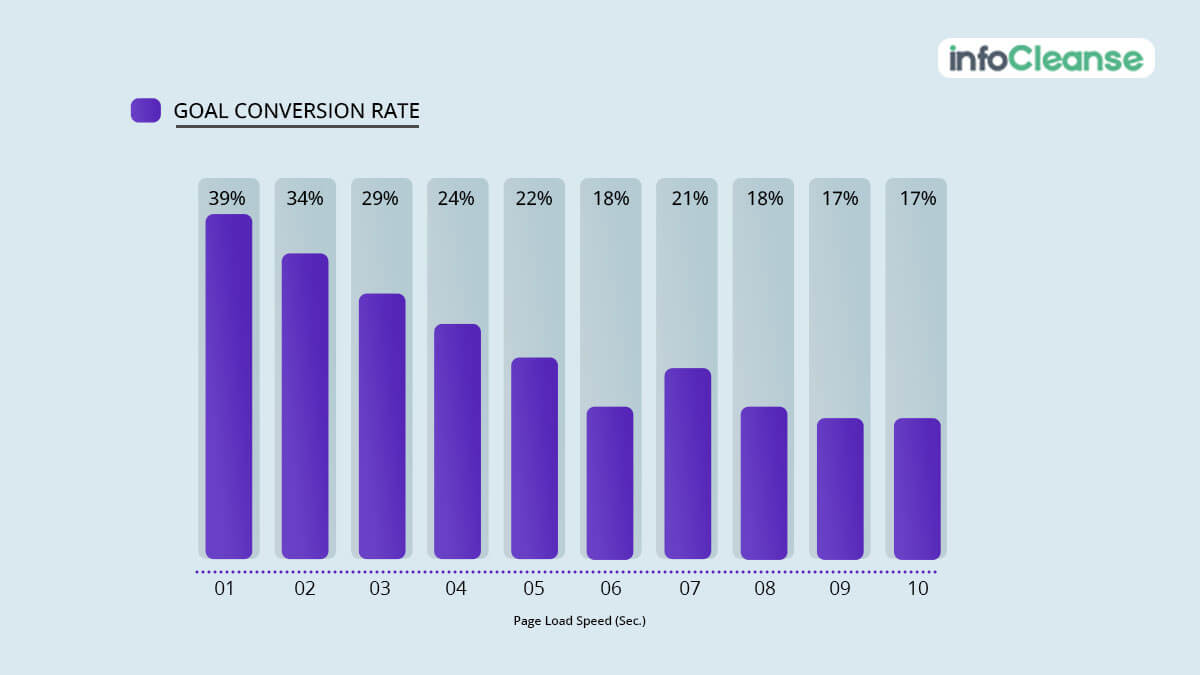 Besides user-friendliness, the website speed is also part of a robust healthcare marketing strategy. Did you know that the average user leaves a site if it takes more than 3 seconds to load?
So, one of the best healthcare marketing strategies you can adopt is to test the site speed and ensure faster loading time.
6.    Take Advantage of PPC and Display Ads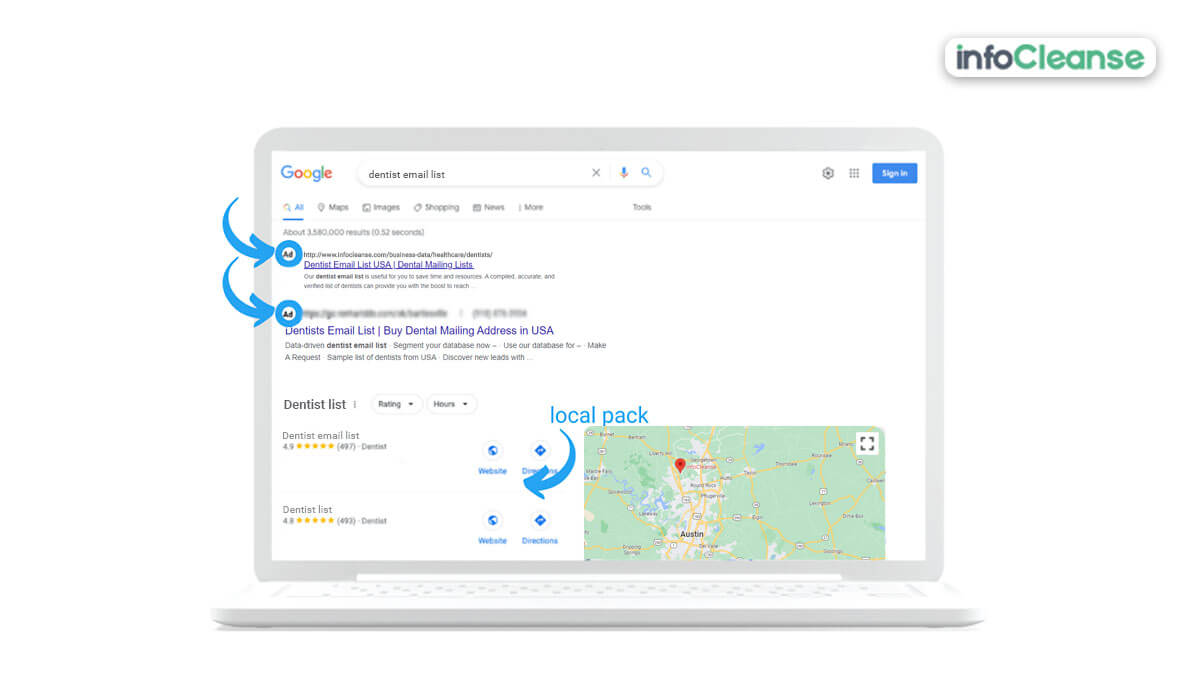 While SEO can help with the organic traffic, you must also adapt pay-per-click (PPC) and display advertisements as part of your healthcare marketing strategy. This is to ensure greater online visibility for your brand. These targeted results appear even on top of the organically top-ranking results.
7.    Make Use of Social Media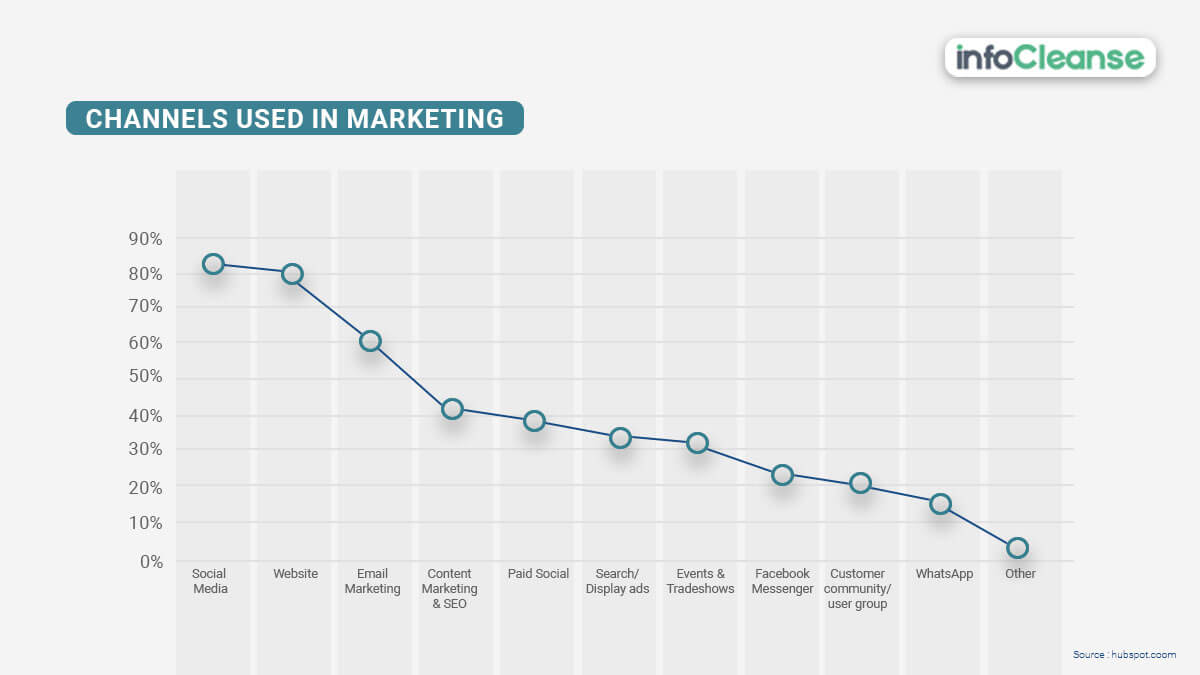 Besides search engines, you must also use social media when developing the perfect healthcare marketing strategy. The social media of your brand needs to grow the followers, likes, and engagement daily. A solid presence on various social media platforms is an excellent idea for cross-promoting and building better brand awareness.
8.    Build Better Online Authority and Brand Presence
Speaking of authority, the process of building it has changed significantly. While once having some relevant blogs was sufficient, today, video content is ruling the medium. You must address the present needs of the modern healthcare market and provide value to gain trust and authority.
9.    Provide Accurate Healthcare Listings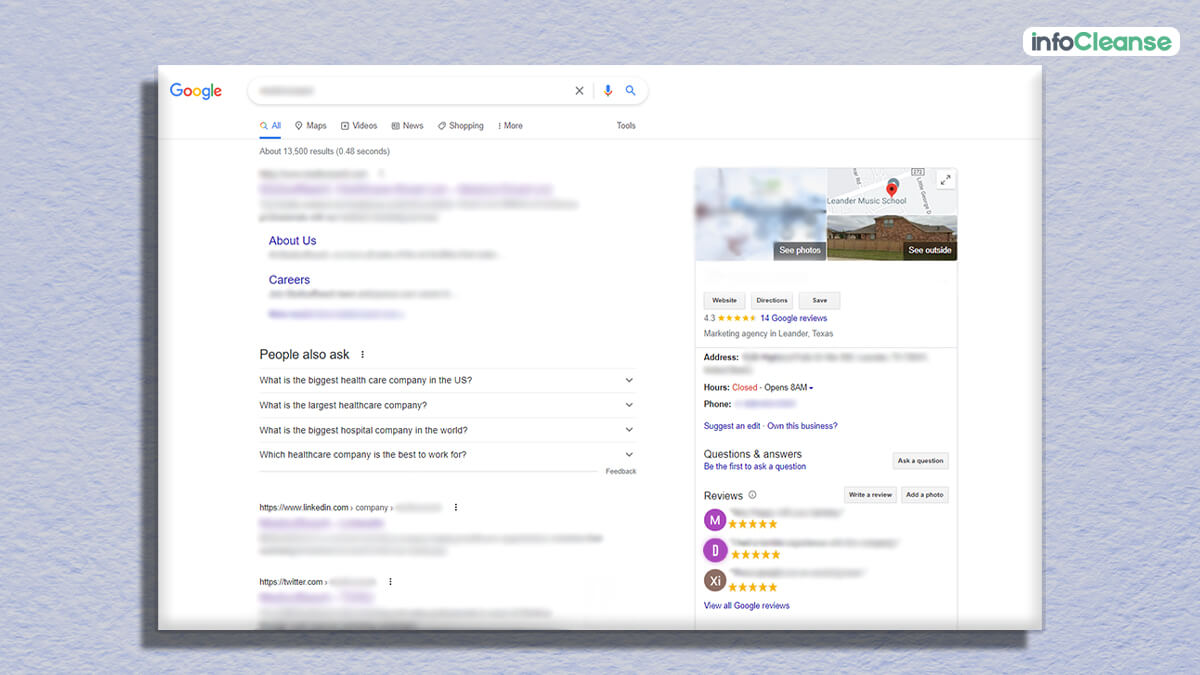 Healthcare listings are another excellent healthcare marketing strategy that boosts your organic traffic. You can grow your online presence by targeting the healthcare business listings based on categories like location, expertise, revenue, etc. Even healthcare professionals like physicians do this to appear on Google local traffic, which is a great way to promote yourself.
10.    Make Analytics and Tracking Your Friends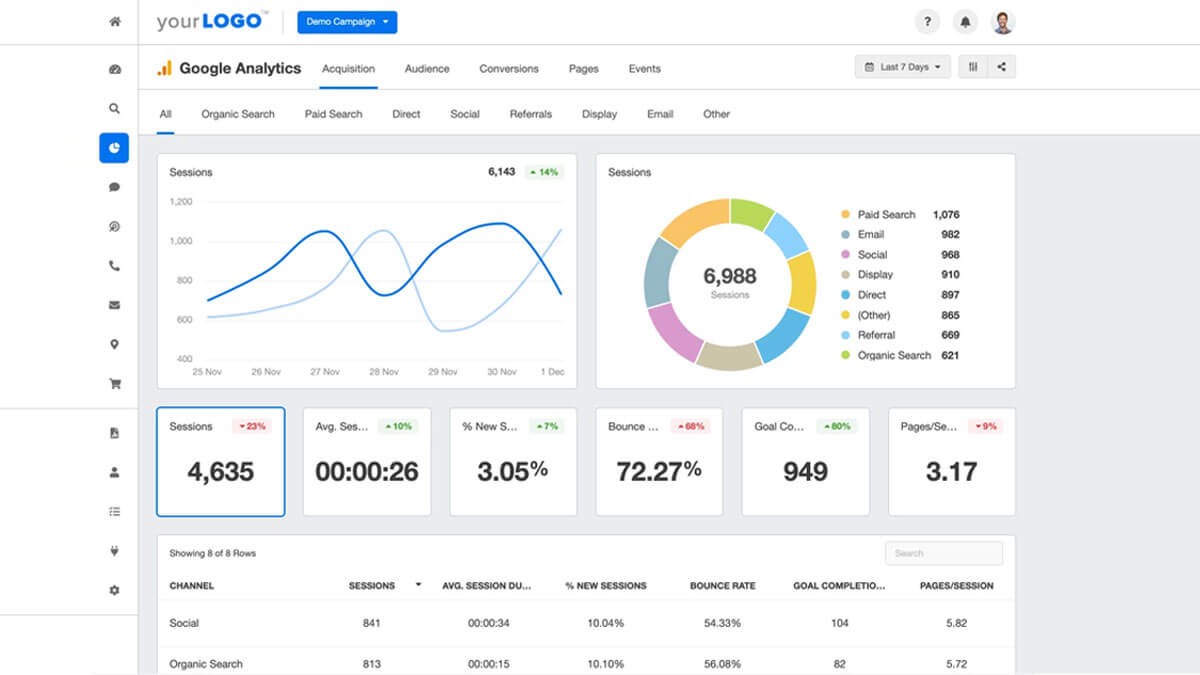 No matter what type of healthcare marketing strategy you adopt, it is essential to monitor their performance consistently. On social media, you can take advantage of social media insights. For search engines, Google analytics is an excellent choice. By carefully studying the metrics on your analytics dashboard, you will have a better idea of what works.
11.    Seek Reviews from Online Customers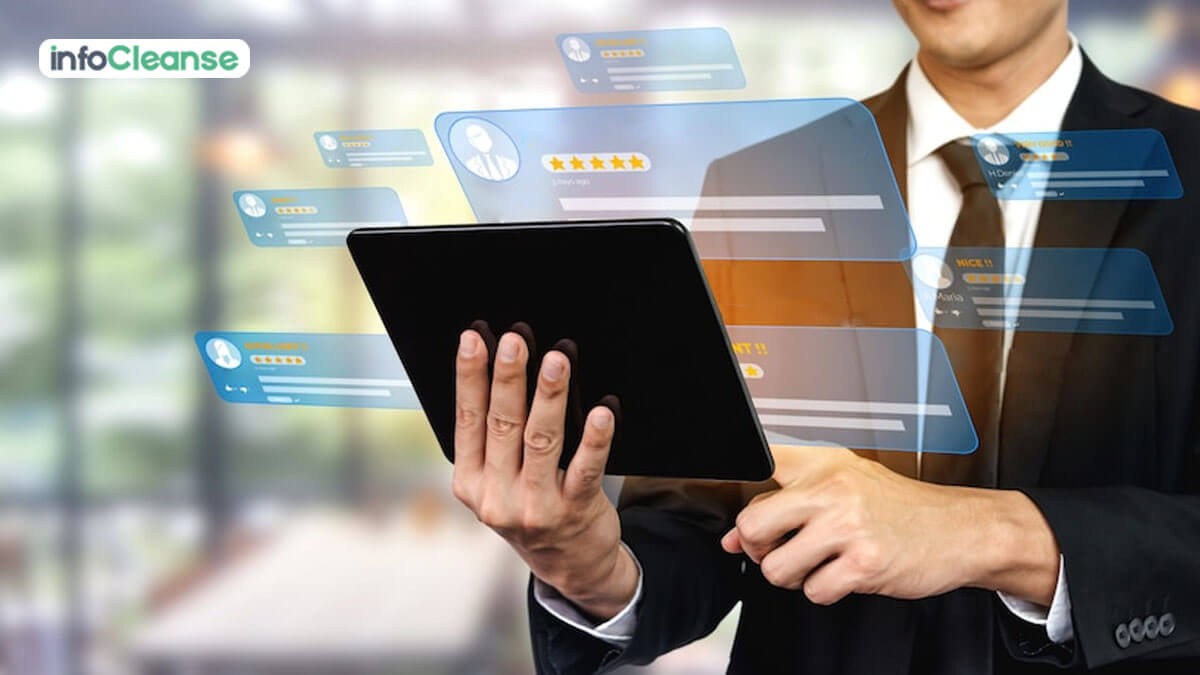 The consumer review is a gold mine for the healthcare industry if you want to build organic brand authority. You can provide the option for Google reviews on the search results page and social media reviews. Also, ensure a review section on your website for the visitor.
12.    Always Follow Up for Consumer Feedback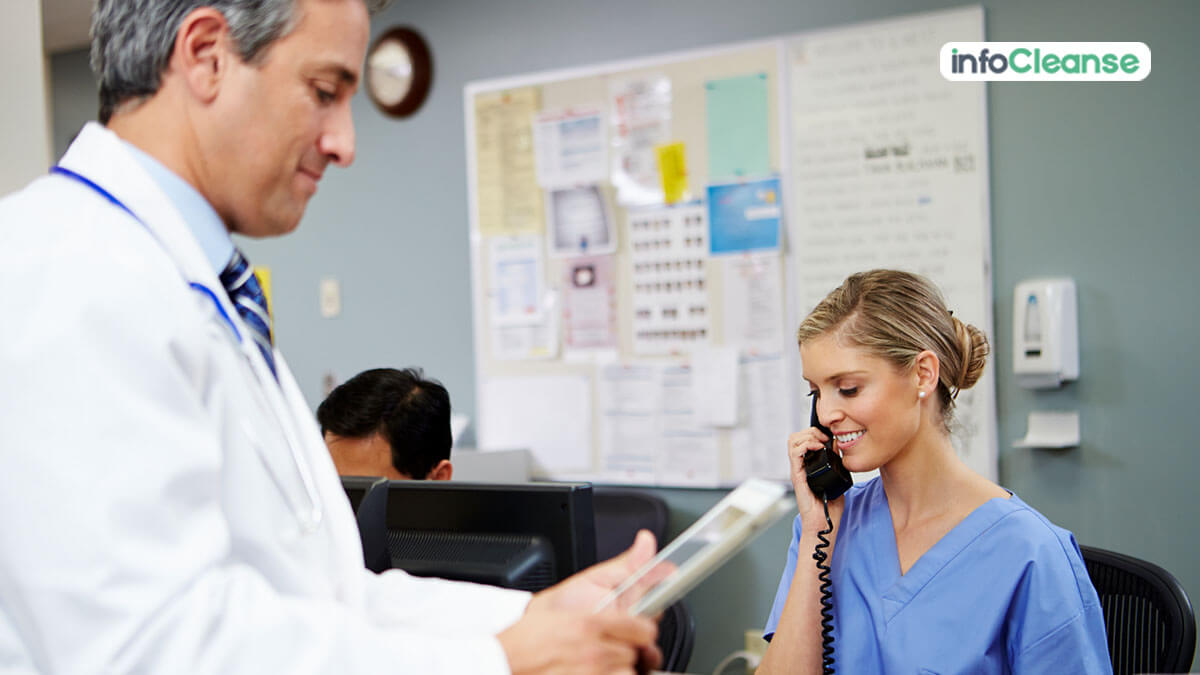 Whether you receive positive or negative feedback, always make sure to respond to them. Besides websites, you should practice doing this on review sites like Google, Yelp, and Facebook. This will make the consumers feel valued and encourage potential consumers to avail of your services.
13.    Don't Ignore Traditional Media

A robust online presence is nice, but you should not ignore the conventional media. Traditional platforms, like billboards, televisions, and newspapers, still have the highest consumer trust, and appearing on these mediums, can help you build yours.
14.    Use Email Marketing to Stay in Touch with the Consumers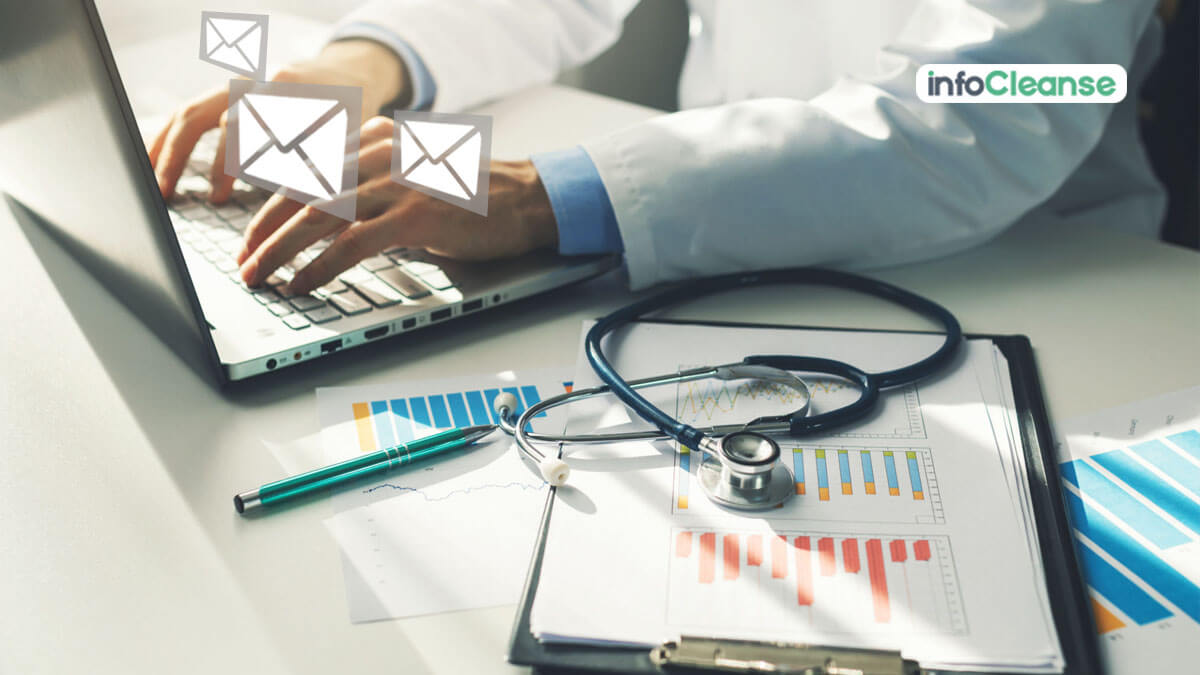 A great healthcare marketing strategy that will help you target relevant leads in the modern healthcare market is email marketing. However, you need the most updated and relevant healthcare email list make this fruitful. Email marketing is a simple and effective tool that can get you closer to the decision-makers of the industry.
15.    Engage Mobile Marketing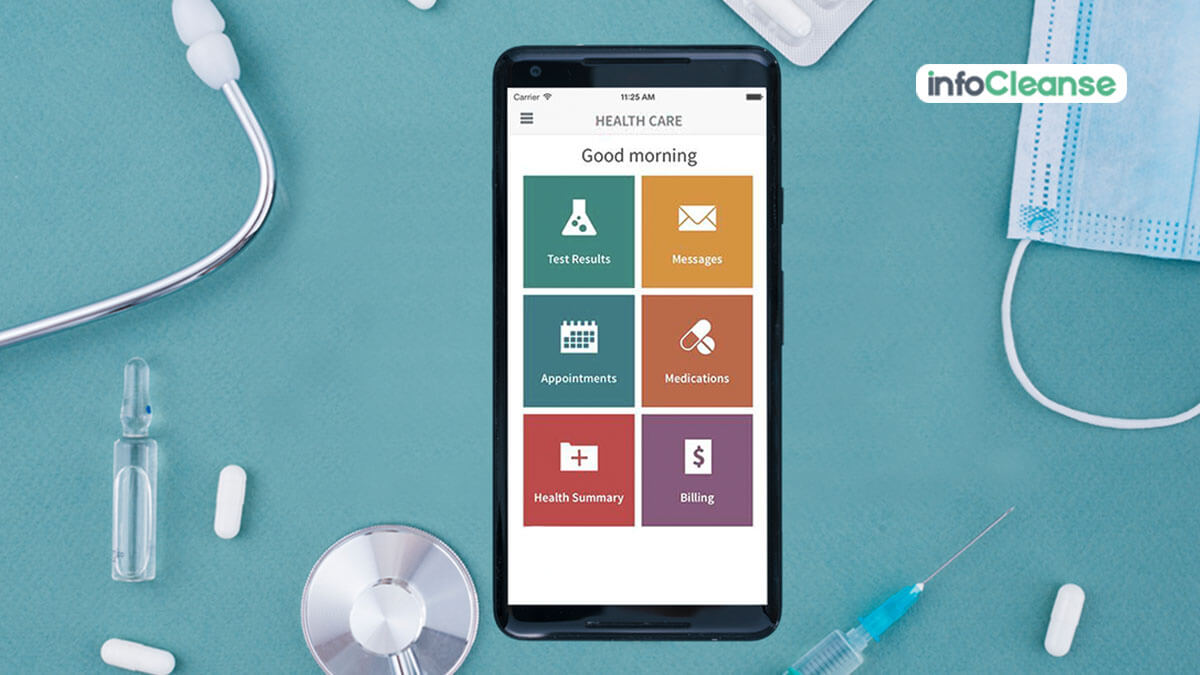 You need to implement mobile marketing as part of your healthcare marketing strategy for a simple reason. Today's consumers are primarily available on mobile devices. You can take advantage of this by making your website mobile-friendly, designing mobile-optimized email campaigns, and increasing your social media presence.
Summing Up
A robust healthcare marketing strategy will help you on your journey toward your marketing goals. If you take your business to the next level, these 15 healthcare marketing strategies will help you.
You need to incorporate every media available, be it online or offline. Only by ensuring enough trust and brand awareness can you establish yourself as an industry leader to gain a competitive edge.