Healthcare is a vastly competitive sector where medical facilities are constantly trying to improve patient services. While analyzing treatment methods is a great way to enhance them, doctors still need to understand their patient's needs.
This is where healthcare market research comes into play. These processes help medical professionals understand the behavior and exact requirements of the patients. They can modify or develop better medical services and products based on their understanding.
As a result, patients can lead better lives, and the reputation of healthcare firms increases.
This post will highlight the importance of healthcare market research and why every healthcare firm must adopt it.
Understanding Patients Necessities

Healthcare market research helps firms gather information about problems, health complications, service complaints, and specific patient needs.
Industry and consumer research reports are excellent sources of analyzing patients requirements. Published market reports can tell a lot about current trends if you're conducting market research.
For instance, you can conduct a healthcare market research and find out the common health issues people of a specific age group suffer. The step also helps healthcare marketers to identify their target market and develop services accordingly.
When healthcare service providers understand their patient's needs, the company can refine its offerings.
So, you can modify treatment procedures or services to meet the satisfaction levels of your patient. It automatically improves your overall service quality, along with your brand image. Furthermore, good market research also allows you to enhance your existing business operations.
Better Customer Engagement and Retention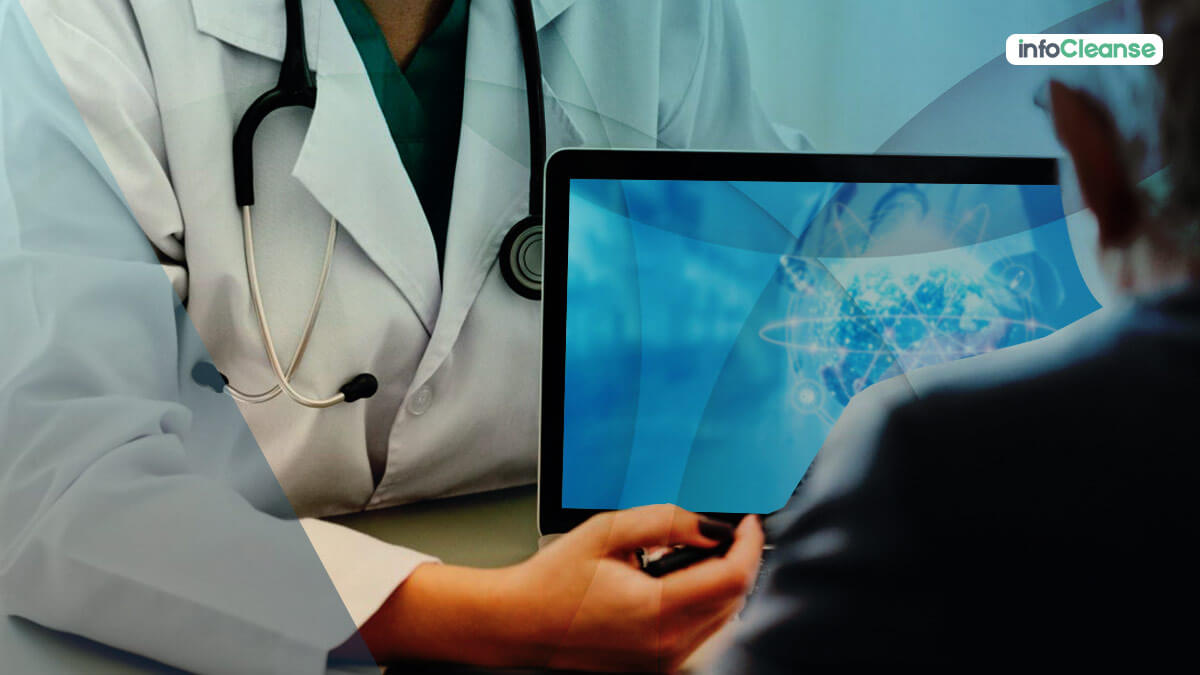 Today's customers are more demanding than ever, be it healthcare or other services. If they don't receive the service quality they desire, they'll look elsewhere. So, as a healthcare marketer or service provider, you have to find ways to keep the customer engaged.
Market research provides you with valuable information and insight that help attract customers. You can launch better products through online surveys, interviews, and other research techniques.
Moreover, you'll learn about innovative technologies and services that suit patients. For example, 64% of physicians feel that IoT can help medical practitioners offer better services while reducing their burden.
You will also know more about any services your competitors might be providing to impress patients. All this information will allow you to look at your service quality and products. When you successfully enhance your services, you can retain existing customers and fetch new ones.
Gaining a Competitive Edge
It is expected that international healthcare spending might exceed $10.059 trillion by 2022. In such as booming sector developing your brand image will require newer strategies.
Previously, the healthcare industry consisted of some major service providers like hospitals and small or medium clinics, but the dynamics have changed. Now, along with hospitals and clinics, you have to compete with telemedicine platforms.
As a marketer, setting your brand apart has become more challenging. That's why healthcare market research is an ideal solution. It will provide you with the statistics, insights, the latest news on the industry, and relevant healthcare data.
You will get a better understanding of what strategies your competitors are adopting. In addition, you can examine current health care services and see if they are profitable.
So, you can position your brand's services better in the market and improve your visibility. It will automatically fetch more customers and help you gain a competitive advantage.

You might have established the best marketing and product development strategies. Still, your customers might not be satisfied with your services. This is why you need to identify the gaps in your services or products.
For example, you might avail of the services of a medical service equipment manufacturing company, but the equipment and services aren't able to deliver high-quality patient care. It will seriously hamper your brand value, and you might lose a few patients.
So, doing market research will help you determine the flaws and issues with your service delivery. You can utilize primary research techniques like online surveys and brief interviews to gather patient feedback. Include questions like,
What are the current issues with the service you're providing?
Are these issues new, or did they exist previously?
How do you rate the service quality?
Any tips or feedback on improving the production services?
Based on the information you gather from research, you can modify existing services. You can also replace a product strategy that isn't working.
With regards to that, Joni Ernst said,
"Healthcare should be about market-driven solutions, not government mandates."
Establish Better Relations with Patients
Healthcare is nothing like any other services your patients might avail. It aims to help them overcome ailments, which are sometimes life-straightening. That's why it's so important to connect with your patients.
As healthcare market research helps understand your patients properly, you can establish better relations with them.
For example, sending a 3-minute online feedback form is an excellent method to gather insights. It is not very overwhelming, and the patient can provide their reviews securely and honestly.
Moreover, you can also ensure that you don't utilize the feedback data without the patient's consent. After treatment, you can conduct personal interviews and ask them to rate your services. These are subtle ways of healthcare market research that respect the patient's comfort level.
Summing Up
Healthcare market research enables you to enhance your services and products and improves brand value. When you offer enhanced services after careful research, you become a trustworthy name in the healthcare sector over time.
Research-based strategies will also help you save time and resources while launching them. You can utilize these costs in developing innovative services.
You can develop a healthcare market research team to execute these methods and find which suits you the best. Moreover, you need to be updated and verified healthcare data. The most common market research methods you can implement are focus groups, ethnographic research, surveys, and feedback sessions.
Keep an eye out for your competitors to deliver the best services to your patients.