As a B2B marketer, you have probably encountered the ongoing debate on demand generation vs. inbound marketing. Even though a few professionals use these marketing strategies interchangeably, the concepts are far from similar. However, both focus on bringing new leads, clients, and prospects to your brand.
So, what is the main difference? Technically speaking, demand generation is sales-centric, whereas inbound marketing is marketing-centric.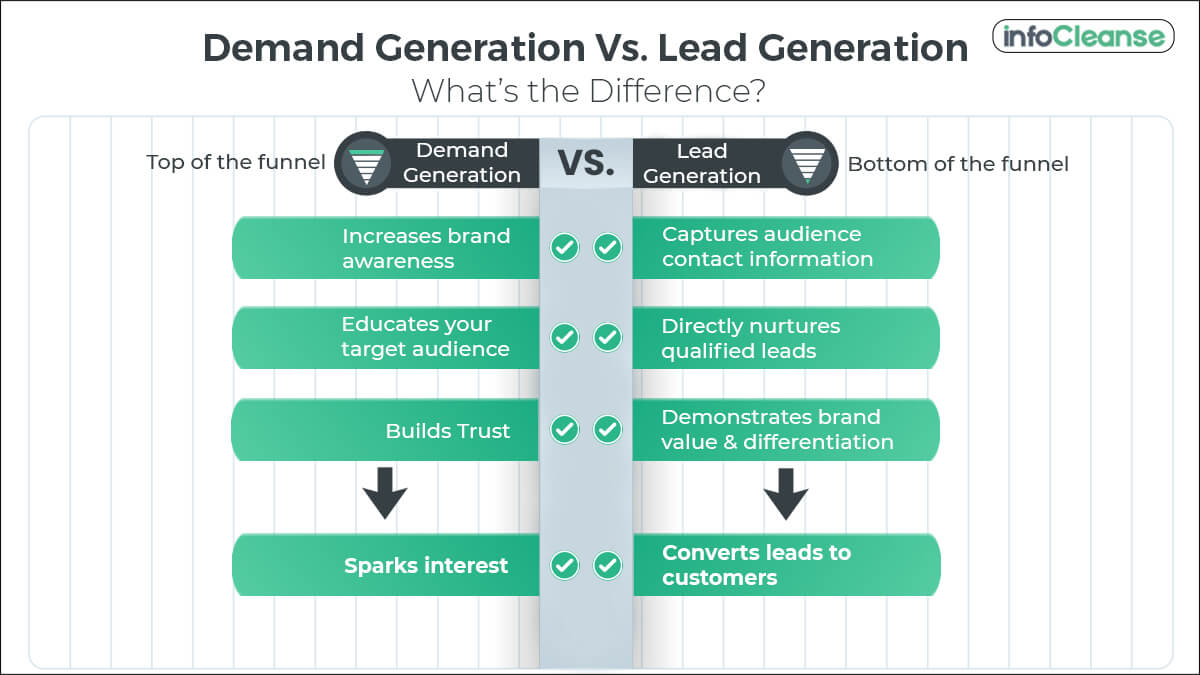 At the same time, the channels used to generate leads also differ in these tactics. For example, companies believe that 45% of demand generation leads come from webinars. In contrast, 79% of B2B marketers consider blogging the best inbound marketing strategy.
Intrigued? This blog will delve deeper into each concept to better understand the essence behind demand generation vs. inbound marketing.
What is inbound marketing?
The purpose of inbound marketing is to attract customers and convert leads. Marketers utilize this method to execute data-driven demand generation. Moreover, you can only use company-created and in-house content on social media channels or your website for this.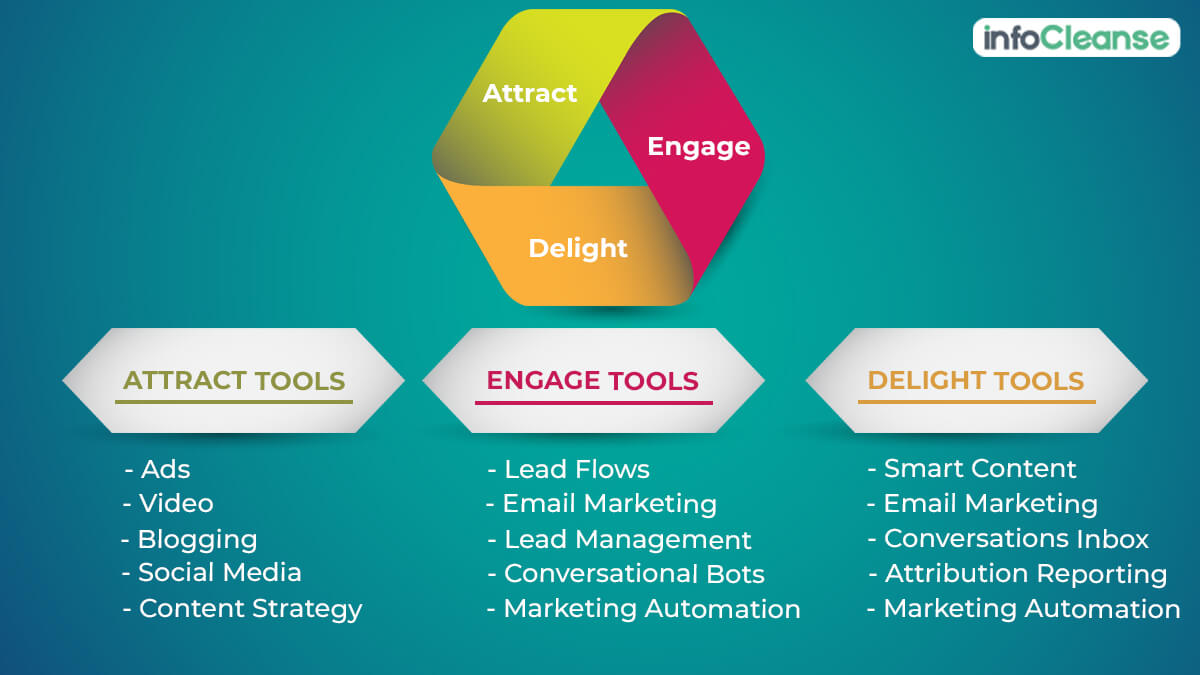 In short, inbound marketing focuses more on marketing techniques to claim leads from the search engine. Some consider this to be a technique that falls under demand generation strategies.
Ideally, to gain the best ROI from such an approach, you should focus on the industry's future instead of marketplace sales.
Similarly, focus on nurturing prospects through the buyer's journey using educational and relevant content. With this type of marketing, you can delight, engage and attract visitors to turn them into customers eventually. Hence, there is only one goal to convert strangers to brand advocates through proper SEO tactics.
What is Demand Generation?
Unlike inbound marketing, demand generation is a function and not a method. It generates perspective leads by attracting people to the brand. Moreover, you can consider this a process to drive interest and awareness about companies.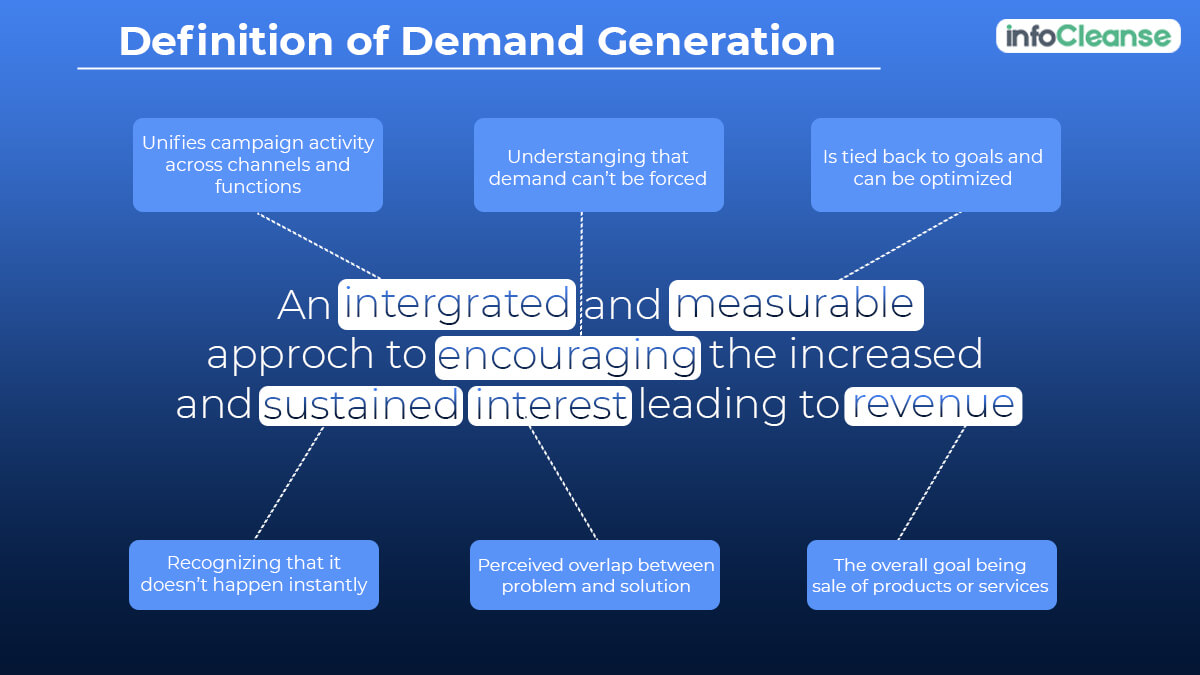 Marketers should leverage accurate business data from authentic resources to gain the ultimate benefits of demand generation.
Besides, this long-term strategy helps businesses build on customers and secure loyalty through acquisition initiatives. Even the sales team gets involved since the main objective is generating excitement about products or services.
Not only that, but it also cultivates everlasting relationships with prospects to help businesses grow. Both the marketing and sales teams work together to guide the lead through a proper customer journey and bring adequate ROI. Additionally, it helps build and nurture sales-driven initiatives to allow enhanced conversion rates.
Demand Generation vs. Inbound Marketing – The Ultimate Differences
From the above definitions, it is clear that both concepts are interrelated on various levels. Both inbound marketing and demand generation work closely together to fuel the massive lead generation machine. However, the end goals, the steps, and other factors differ.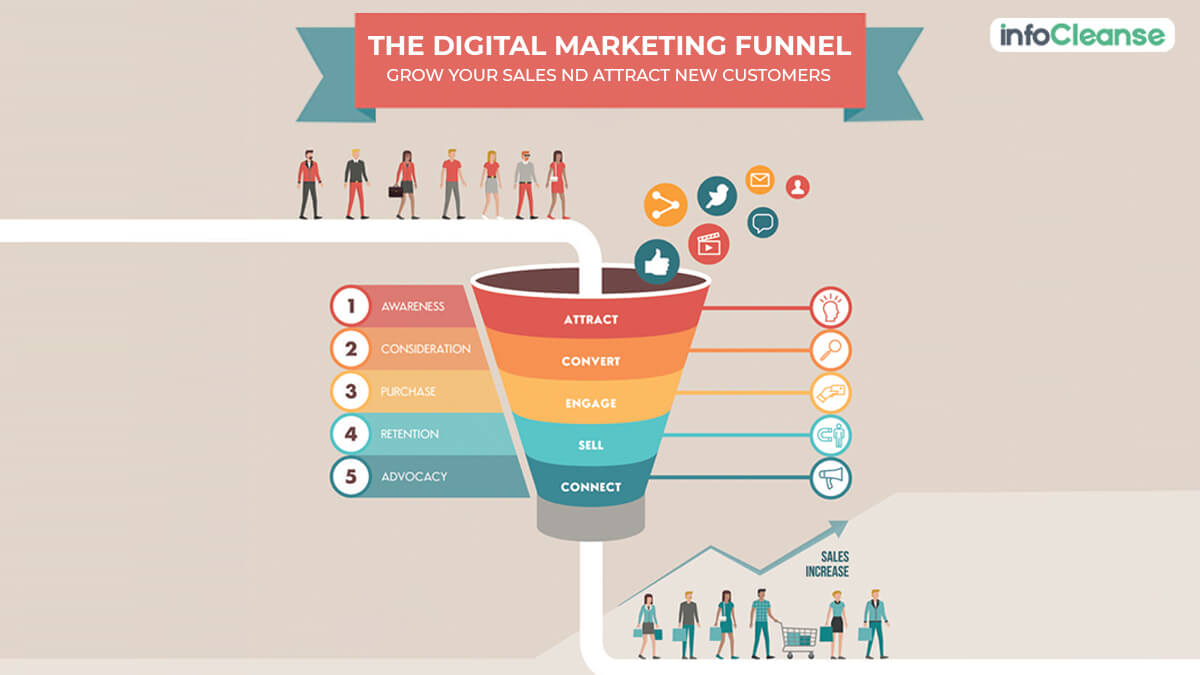 Even though these effectively generate demand, they do not necessarily accomplish the same goals. To better understand the debate on demand generation vs. inbound marketing, here is a table representing the fundamental differences.
Demand Generation
Inbound Marketing
It is a function of generating leads and converting them
It is a method or approach taken to attract leads
It focuses on long-term sales
It focuses on brand awareness
The sales and marketing teams align together to implement this
The marketing team works with the buyer's journey
It helps with retention and expands the consumer base
It helps generate leads from a targeted audience
The initial ROI is lesser, but retention is higher
This provides a higher ROI and
enhances the visibility of your brand
This demonstrates that both concepts fall under the same umbrella. Consequently, proving John Jantsch's quote,
"the difference between sales and marketing is that the latter owns the message whereas the former owns the relationship."
If done right, either strategy can affect how the prospects behave when in the marketing or sales funnel. Moreover, it also affects the customer conversion rate to loyalty. For this to happen, companies must offer high-quality and relevant information to the leads.
The Methods of Demand Generation and Inbound Marketing
Would you like to realize better the valid reason behind the debate on demand generation vs. inbound marketing? Then, you must understand the methods used in either of these techniques.The strategies will help you determine which approach to choose and give you a better idea about the technicalities.
Demand Generation StrategiesHere are the strategies a sales representative and marketer should follow in demand generation:
Lead scoring and nurturing of prospects
Inbound marketing using web insights
Optimization of sales and marketing alignment
Measuring the social media engagement techniques
Proper content marketing with Search Engine Optimization (SEO)
Some of the tools involved in demand generation include direct email marketing, contextual and native advertising, webinars, etc. Outbound marketing is also an excellent demand generation method you should know about.The sales team initiates discussions with potential leads and prospects in this strategy. Moreover, it focuses more on reaching a larger audience, unlike inbound marketing, which tries to bring a single type of client.
Inbound Marketing Strategies
Apart from these, inbound marketing also encompasses numerous strategies to help drive business growth. Some of them include:
Using social media to create a targeted persona
Surveying current customers in the pipeline and other prospects
Generating and sharing compelling content that is visually appealing
Conducting in-depth research and interviews to gain data-driven insights
Utilizing brand values and storytelling in the blogs, articles, etc.
You could also focus on making guest posting a habit and using the maximum capacity of SEO. Additionally, you can also try and promote your content using backlinks and more.
Summing Up
Demand generation vs. inbound marketing is probably the only debate that keeps popping up in the marketing and sales industry. So, upon proper analysis, you can clearly state that inbound marketing easily influences various demand generation techniques. In fact, both work on nurturing leads, thereby generating 47% larger purchases.
However, the former is an approach, whereas the latter is a function. You can also utilize sales enablement, intelligent PR, and referral marketing to generate relevant leads.
Indeed, demand generation helps expand the consumer base for long-term benefits. At the same time, inbound marketing assists in generating initial leads from a targeted audience. The former provides a higher ROI from the get-go, but the latter takes a long time to reflect benefits.
Now you know the true essence behind demand generation vs. inbound marketing. So, are you ready to implement either or both in your marketing and sales strategies?