Infographic Content
Today, most, if not every business sector is consumer-centric and this modern business field requires tools to manage high consumer expectations.
As such, this gives rise to a highly competitive space centering B2B & SaaS known as customer relationship management or CRM software.
Did you know over the last decade or so, it has become one of the top defining or rather a pivotal form of technology? In fact, an estimated 91% of companies with over 11 employees are now known to utilize CRM software.
Today, one of the most rapidly growing sectors in software is the CRM market. This does not come as a surprise since accessibility is one of the key factors behind CRM growth, particularly with the assistance of mobile & cloud-based solutions leading the way.
To further help you understand, here are 18 CRM statistics to keep in mind for 2021.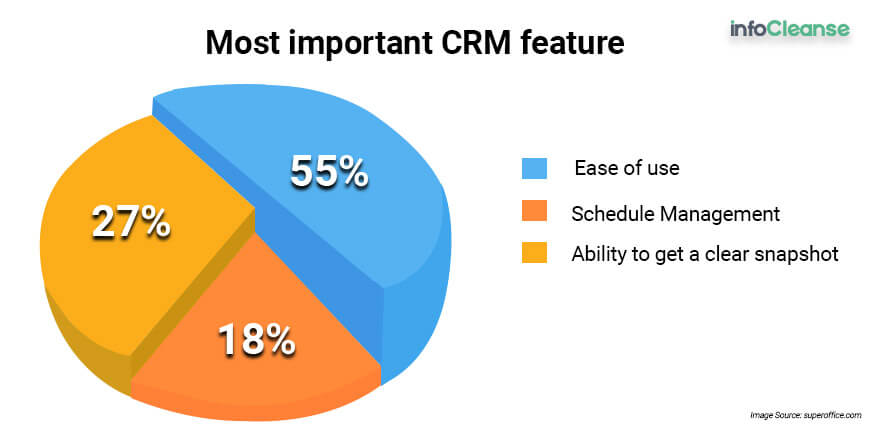 Stats on Mobile CRM
During the earlier days of CRM, certain businesses struggled to get the software adopted and utilized by employees. However, with its increasing use & dependence on cellular technology, companies that utilized mobile CRM solutions began to observe much higher adoption rates.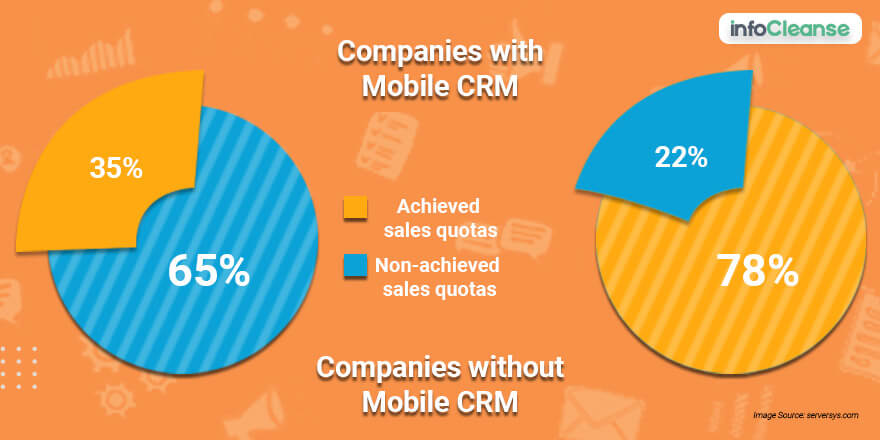 This further leads to increased productivity from the user's end along with achieving much better results from those CRM mobile users.
Stats on Sales Strategy CRM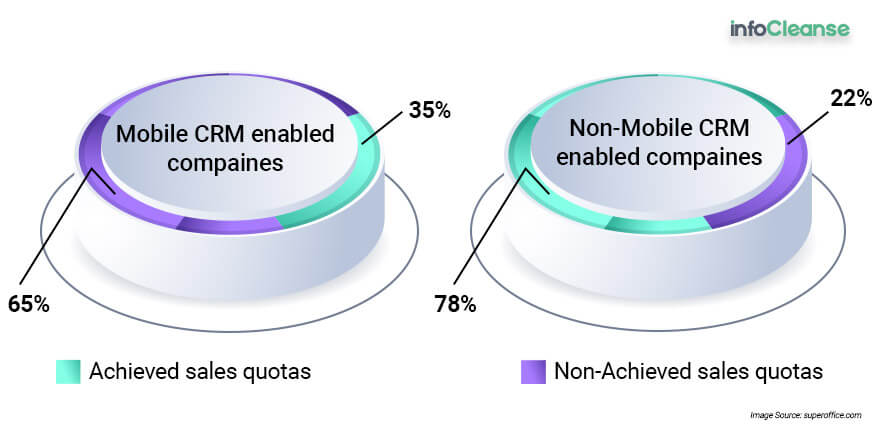 Among all the departments that adopted CRM adopted, sales was the most beneficial department, here's why:
Article Content:
In a data driven era, these CRM statistics are not hard to believe as customer experience has already overtaken price & product to become the lead driver behind a consumers purchasing decisions.
Right from customer service & email marketing to personalization, companies are further expecting to connect technologies and platforms with customer data to offer consumers an increased personalized experience.
As such, CRM remains a top tool when it comes to creating personalized customer interactions. After all, consumers are willing to pay more if brands treat them well. This is why customer experience is quite important today.
Meanwhile, customer service software is not the only area companies are putting effort and investment on. Today, one of the biggest shares of digital marketer's wallet goes out to email marketing.
According to a recent study, an estimated expense of over $350 million will be spent on email marketing in the US alone in 2021
This makes complete sense given the highly-rated and consistent ROI of $51 return for a dollar spent.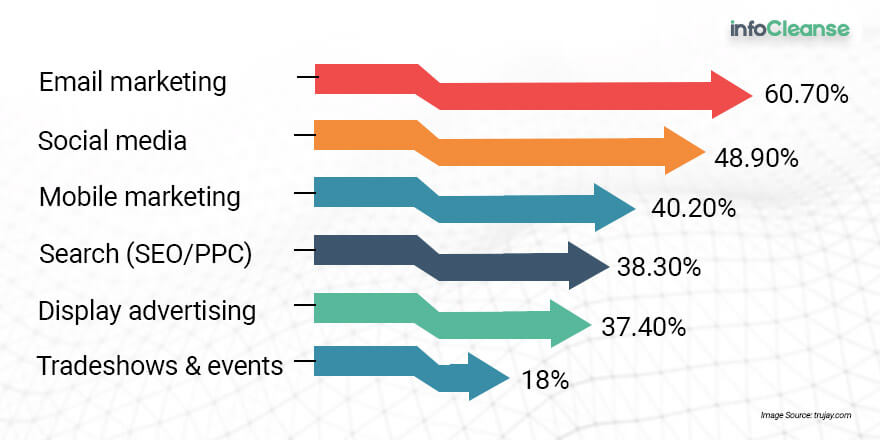 Marketers are not only observing increased revenues but as customer experience comes on top in marketing priorities, sending out personalized marketing messages guarantees a way to beat the competition while also building brand trust from the consumers end.
CRM Growth Is Not Slowing Down Any Time Soon!
CRM software revenues have outrun database management systems and have become the largest in the software markets. It would seem as though its growth will not be slowing any time soon but why is that?
With these stats on CRM, one thing is certain: the investment in customer service software reveals the intention of companies/businesses to retain their existing clients/consumers by improving customer service along with providing self-service options online.
Wrapping up
It's no surprise how the CRM software industry has observed a staggering growth over the years and it continues to do so. Last year alone, the overall usage of CRM saw a massive increase of 56% to 74%.
These CRM stats remain critical and essential for your company to make the correct choices by utilizing this information. Moreover, it creates a solid case on why businesses should be integrating the CRM software technology Plus, a massive 74% of users claim the improved accessibility to consumer data.
As more businesses will continue their investment in CRM solutions, one should not only be fueled by improved results but also by the need to further keep up with competitors while creating an efficient customer experience. These stats stand to.
For engaging with potential customers, particularly across multiple devices and in multiple channels/platforms, businesses need data & processes.
The CRM software is one among the several solutions available and for the better part, it continues to remain one of the most efficient as it creates a 360° overview of individuals your business connects with.