One of the most common and vital steps for SaaS startups is raising capital to launch the business and sustain its operations. This generally involves meeting initial costs like supplies, salaries, utilities, office space, and more.
Now, we're all aware of the difficulty involved in raising capital but the good thing is, there are several ways available for raising firm capital – one of them being venture capital.
Today, the world of venture capital is expanding with more investments being placed on SaaS (software-as-a-service) companies.
In U.S alone, a massive $136.5B has been invested on SaaS companies and the numbers are not decreasing anytime soon. With the increasing use of SaaS in various areas, the revenue in this sector was expected to grow by about 17%.
With that said, here are the 12 best VC for B2B founders in 2021. From funds and investors to accelerators – we've got you covered!
1. SaaStr Fund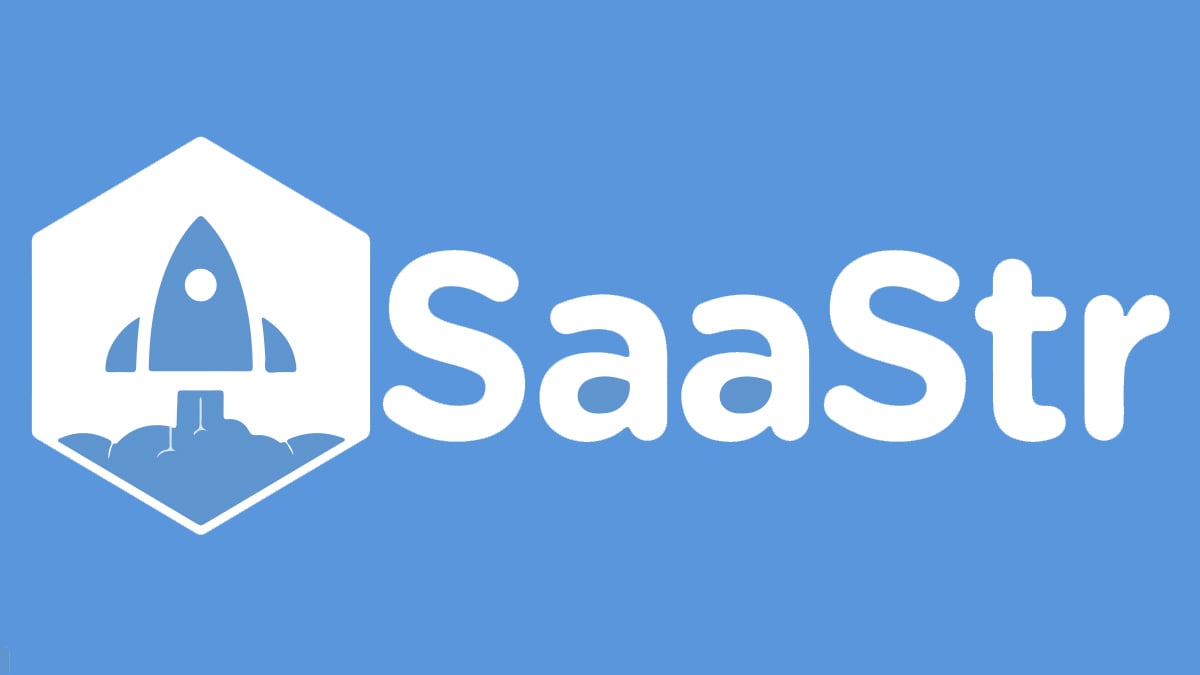 First up is the SaaStr Fund, it is the creation of SaaStr – a well-known company that unites various SaaS founders, entrepreneurs, and executives under a single community. This fund is known for investing only around 4-5 startups each year with an investment of$0.1-$2 million per company.
However, their investment is limited only to founders from within their very own SaaStr community. Some of the companies SaaStr fund has so far invested in include MaestroQA, Pipedrive, Salessoft, Talkdesk, and more.
2. Ventech
This is a Paris-based global VC fund with the primary focus being Europe and China-based companies. They are typically associated with investing on early-stage companies that are tech-driven.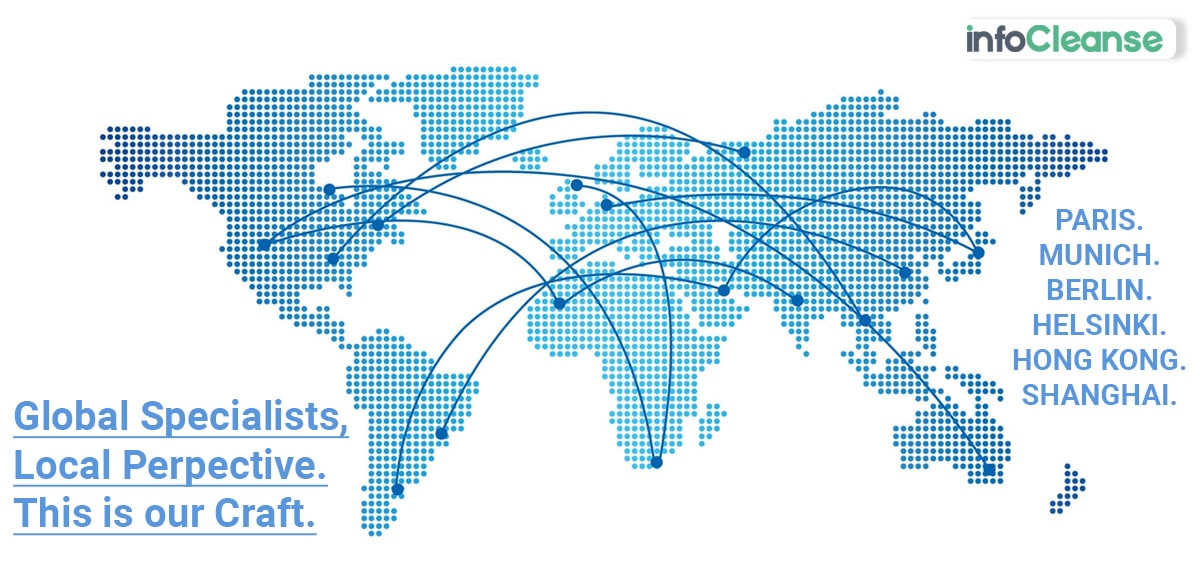 Under the Ventech portfolio, it has companies such as Antidot, 4stop, ReachFive, Capacitor, etc., and have aided entrepreneurs in raising over €400m.
3. 500 Startups
With its HQ situated in California, 500 Startups is a company that targets entrepreneurs from over 75 countries. As an early-stage VC firm, the company is known to have invested in over 2,400 companies.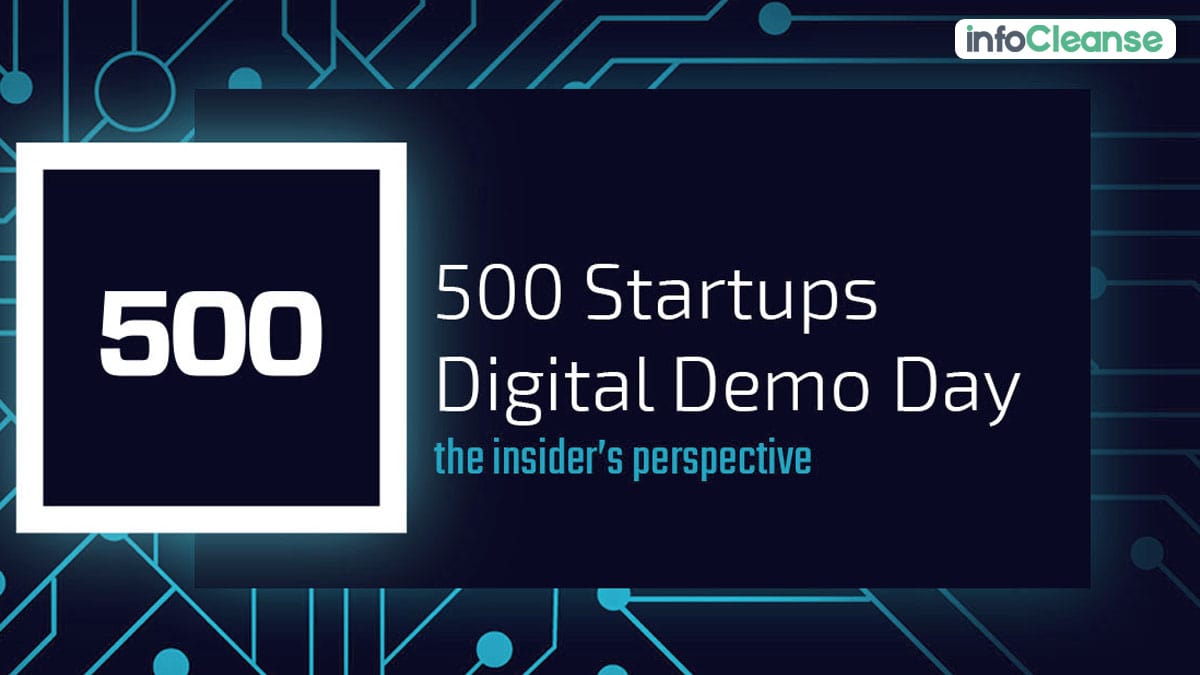 What they do is: invest $150k in companies for 6% of equity and with that, they have made investments in companies like Heartex, InnerTrends, InnerTrends, Docket, and more.
4. Battery Ventures
As a technology-based VC firm, Battery Ventures brings into the picture over 30 years of expertise within the industry. Given its experience globally, the company is known to have invested in over 300 companies. This includes Practice Fusion,BlueKai,6Sense, and more.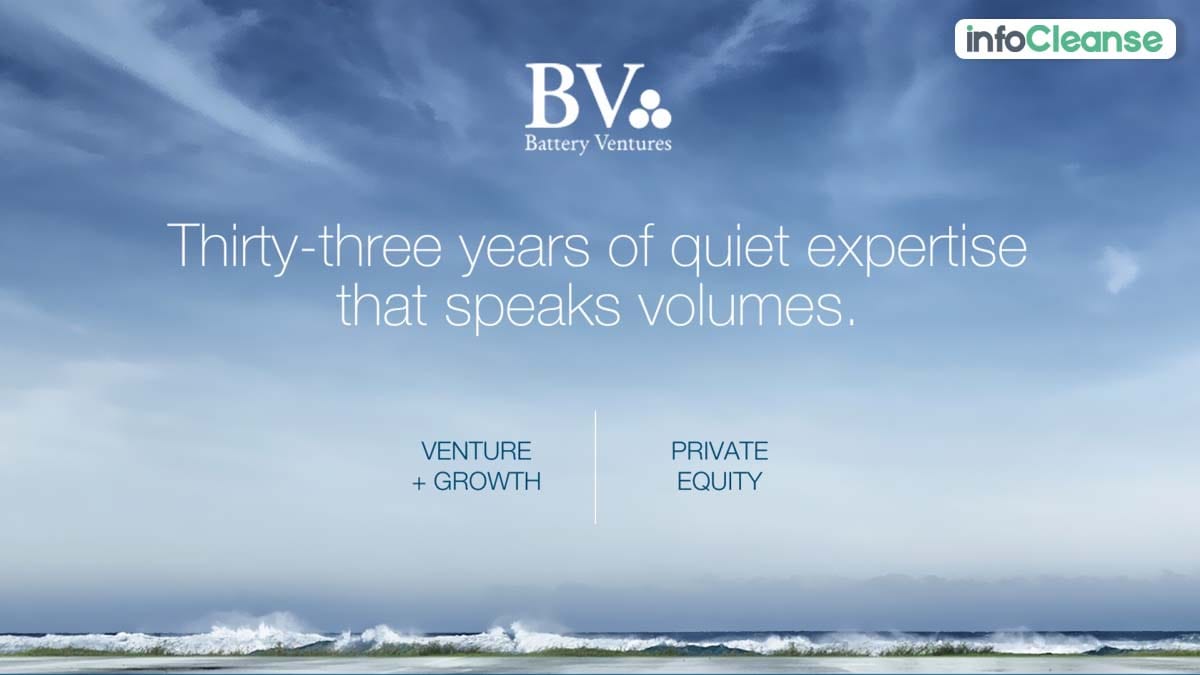 Battery Ventures makes investments at all stages – right from its seeding stage to growth. This roughly amounts to around $2-$100 million.
5. Bessemer Venture Partners
BVP (Bessemer Venture Partners) or is an incredibly resourceful and well-respected SaaS VC firms currently found on the VC market. The firm has participated in investments with over 130 companies globally with over$4 billion invested.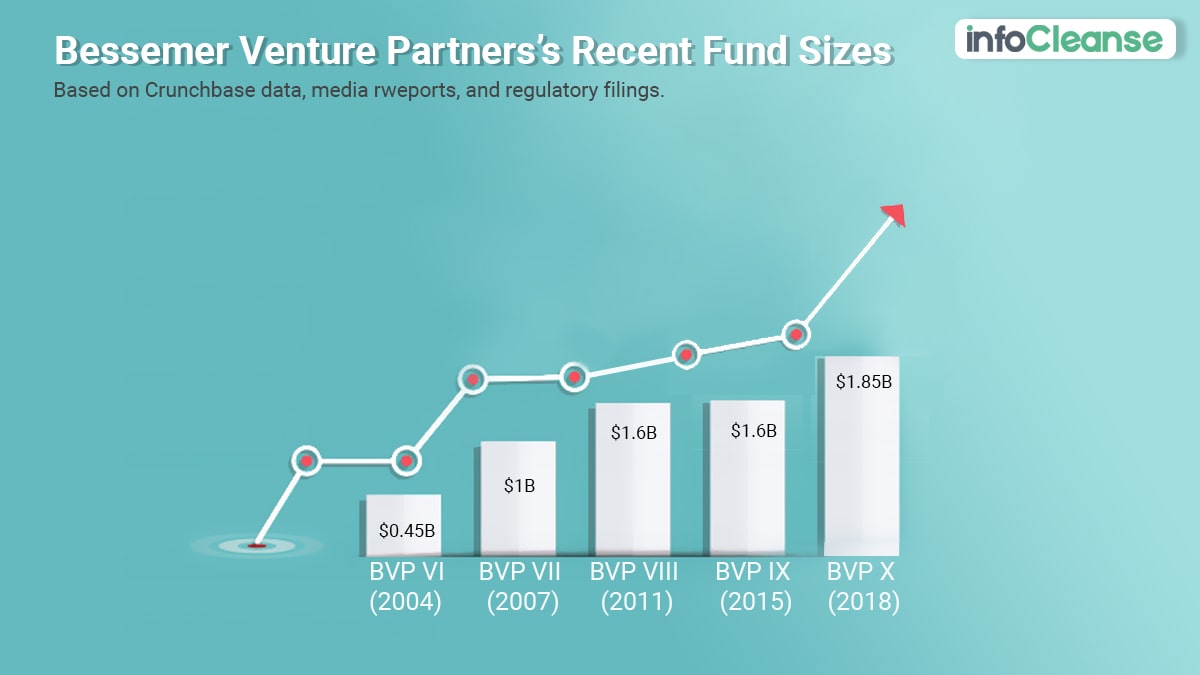 Normally, the deal is, when Bessemer decides on making an investment, other SaaS investors are typically known to follow.
6. Point Nine Capital
Based in Berlin, the Point Nine Capital VC firm keeps its primary focus on B2B SaaS along with online marketplaces. As an incredibly active firm within Europe, they have invested in companies like ChartMogul, Zendesk, Geckoboard, and more.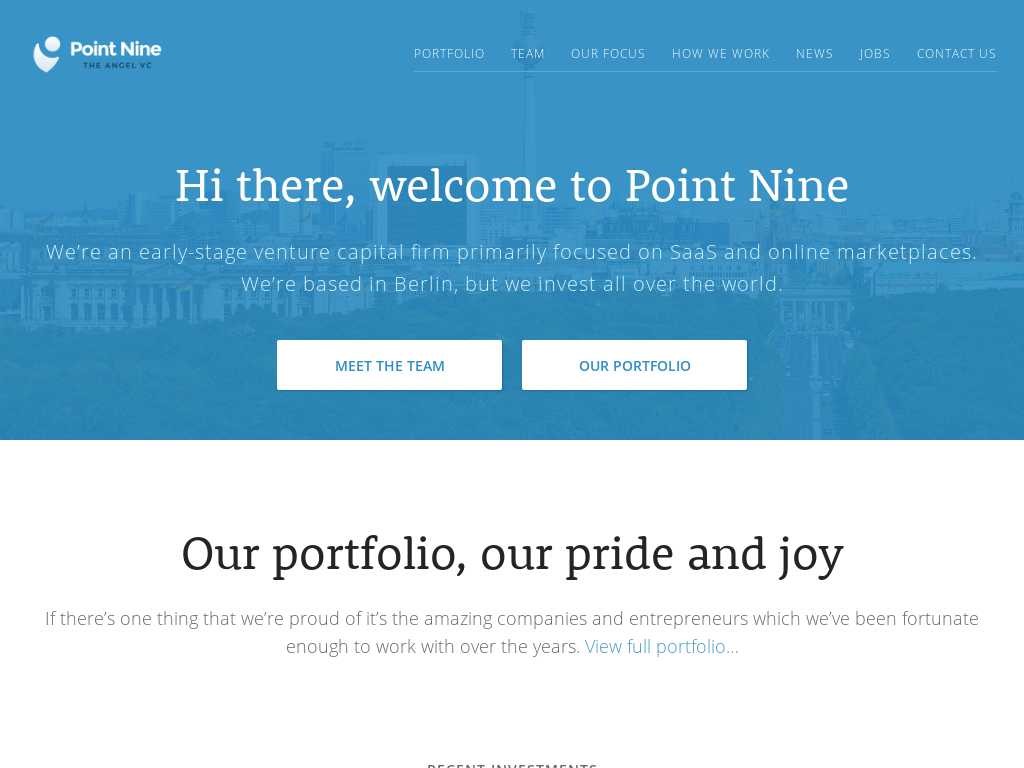 The company is also known for its leadership group that includes prominent members like Michael Wolfe, the co-founder of Vontu, and ChristophJanz, the founder of SaaS Funding Napkin.
7. Scale Venture Partners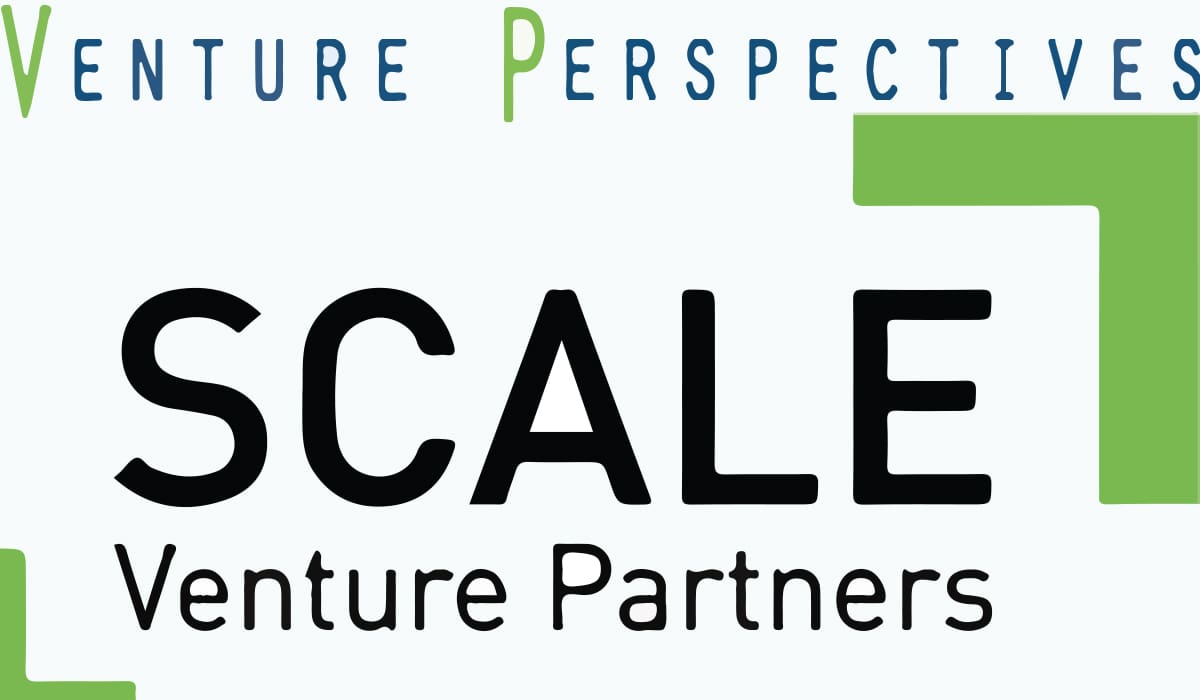 ScaleVP is a firm that's popularly well-recommended among B2B entrepreneurs. With a portfolio that includes SaaS leaders such as Box, HubSpot, Exact Target, and more, they have invested in over 100 companies in the past two decades.
8. Accel Partners
Accel partners are no doubt an extremely well-known VC firm, particularly in investments around B2B startups in their early stages. The firm has an impressive round of investments on top SaaS leaders like Slack, Braintree, Docusign, Atlassian, and Dropbox.
Accel Partners is also popularly associated with making an early bet on the famous media platform, Facebook. Its investments typically range around $1 million to over a $100 million.
9. Emergence Capital
As a veteran US VC firm with its main focus on enterprises, Emergence made its first investment in Salesforce way back in the 90s and so far, the firm has consistently invested in numerous SaaS market leaders like Veeva, Yammer, Box, and more.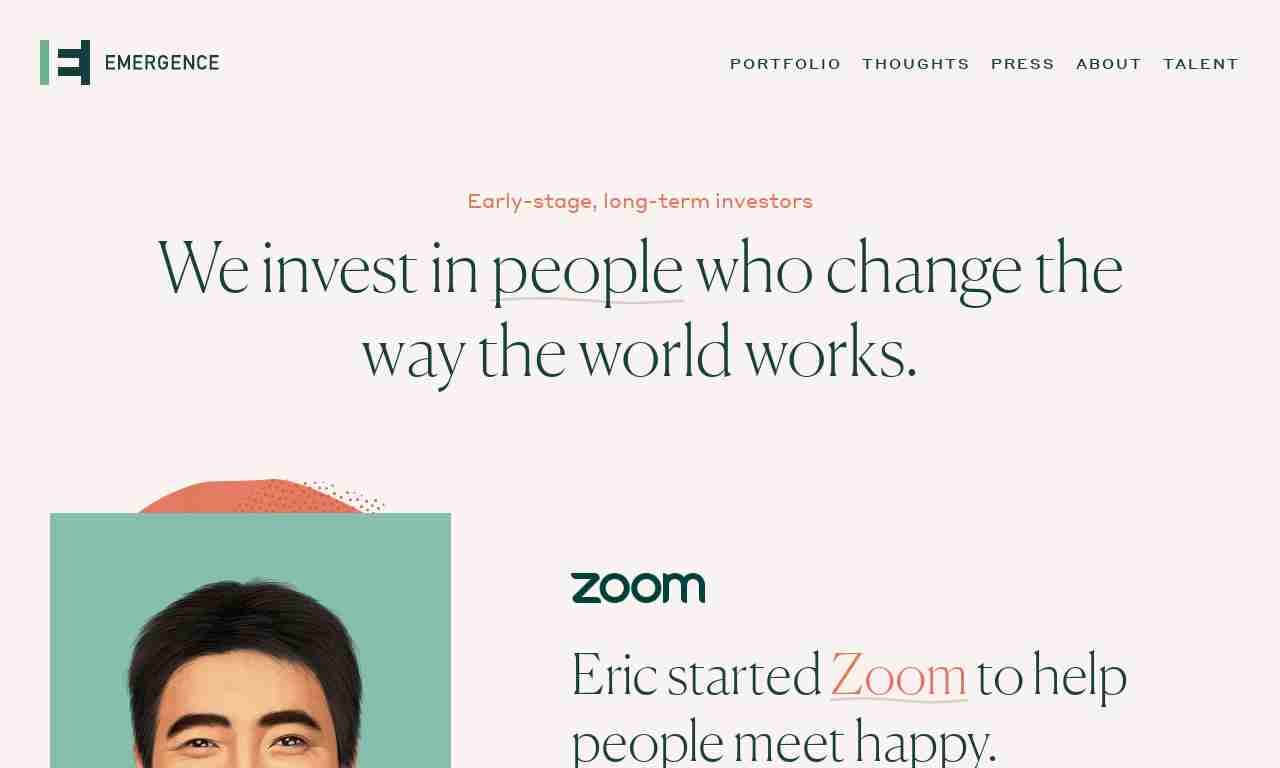 Emergence Capital were also early SaaS investors of Zoom, the video-conferencing startup that IPO-ed earlier with a massive $17.7 billion market cap.
10. AngelPad
A San Francisco & New York-based accelerator program, AngelPad has worked with over 150 companies with its average funding estimating around $11 million for each. One of its very notable alumni company, Postmates have so far raised $578,000,000 and was last evaluated at around $1.9 billion. The company also filed its IPO quite recently.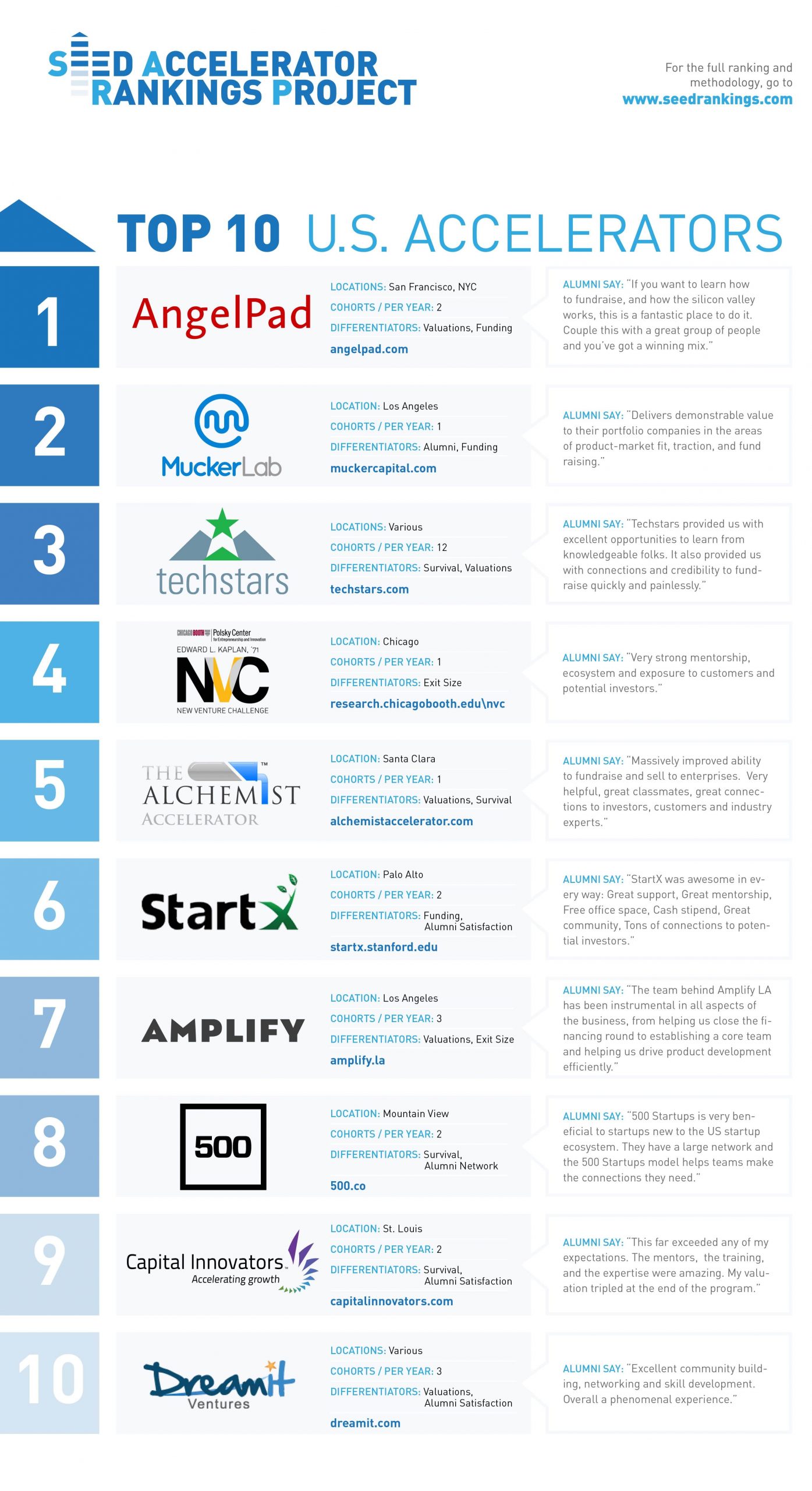 AngelPad has quite an impressive track record, given they have been consecutively ranked as TOP U.S Accelerator (MIT Seed Accelerator Benchmark)since 2015.
11. AlphaLab
This one is a software accelerator situated in Pittsburgh that assists tech companies to grow during its early stage via an intensive 4-month long program. In addition to providing funding, the program is also inclusive of educational sessions along with a network of extensive mentorship.
Some of AlphaLab's most notable exits are Powered Analytics (Target), Shoefitr (Amazon), and NoWait (Yelp). More impressively, over 70 percent of their companies are also known to have raised additional funding with a total reach of $150 million.
12.

RevUp
RevUp is a capital firm based in Rhode Island. With over a decade of experience, they have invested in over 130 companies (both B2B & B2C). Apart from cash, the company is known for offering human resources & support as well.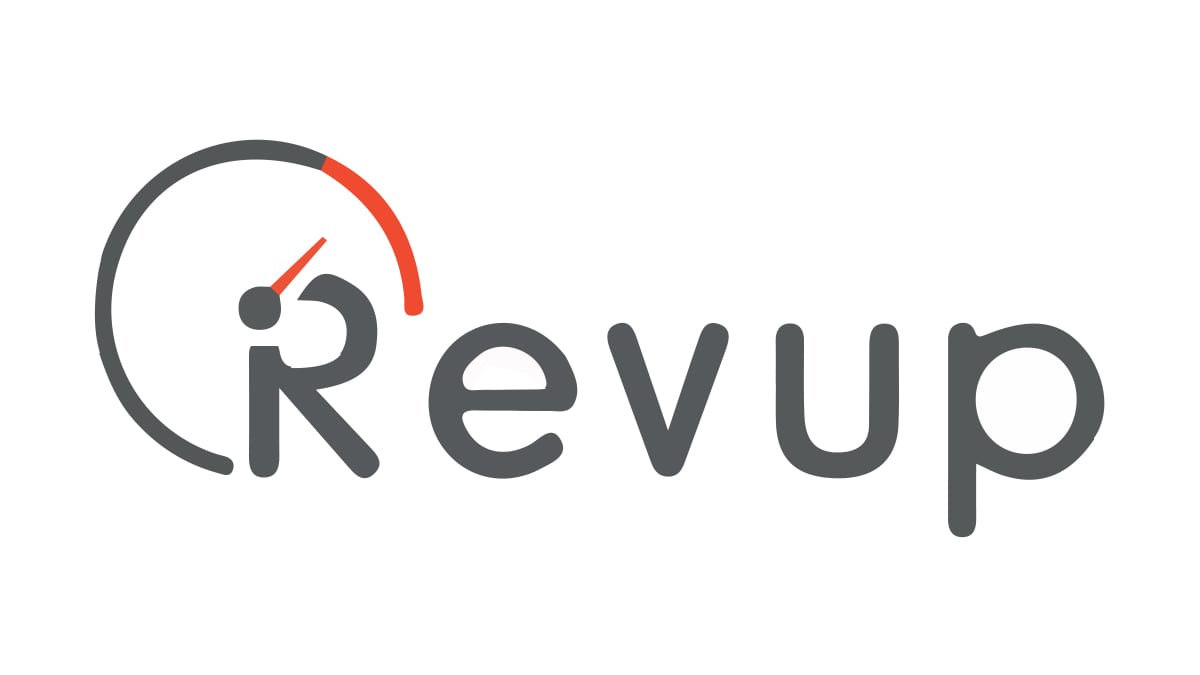 For its selecting process, the RevUp team generally picks out companies on a rolling basis via a monthly screening meeting.
Final Thoughts
As demand for SaaSVC started increasing, many of these VC firms expanded their operation by including B2B partners. This is great as investment from these well-known VC firms can instantly fuel B2B businesses.
However, even though large venture capital firms can serve as great partners, the best growth partners would of course be B2B native firms. Hence, by choosing partners that truly understand your market and the reality of it, you're able to observe a better growth trajectory along with reduced risk.