B2B content marketing is essentially crafting content for other businesses instead of customers. As you focus on selling your products and services to other organizations, the path is different.
Inbound marketing uses digital marketing strategies like email marketing and SEO campaigns to fetch more traffic.
With more visitors to your site, you get a chance to showcase your offerings.
A content marketing funnel is a path your target audience will take to buy your products or services. Understanding these aspects in detail will help you improve marketing campaigns.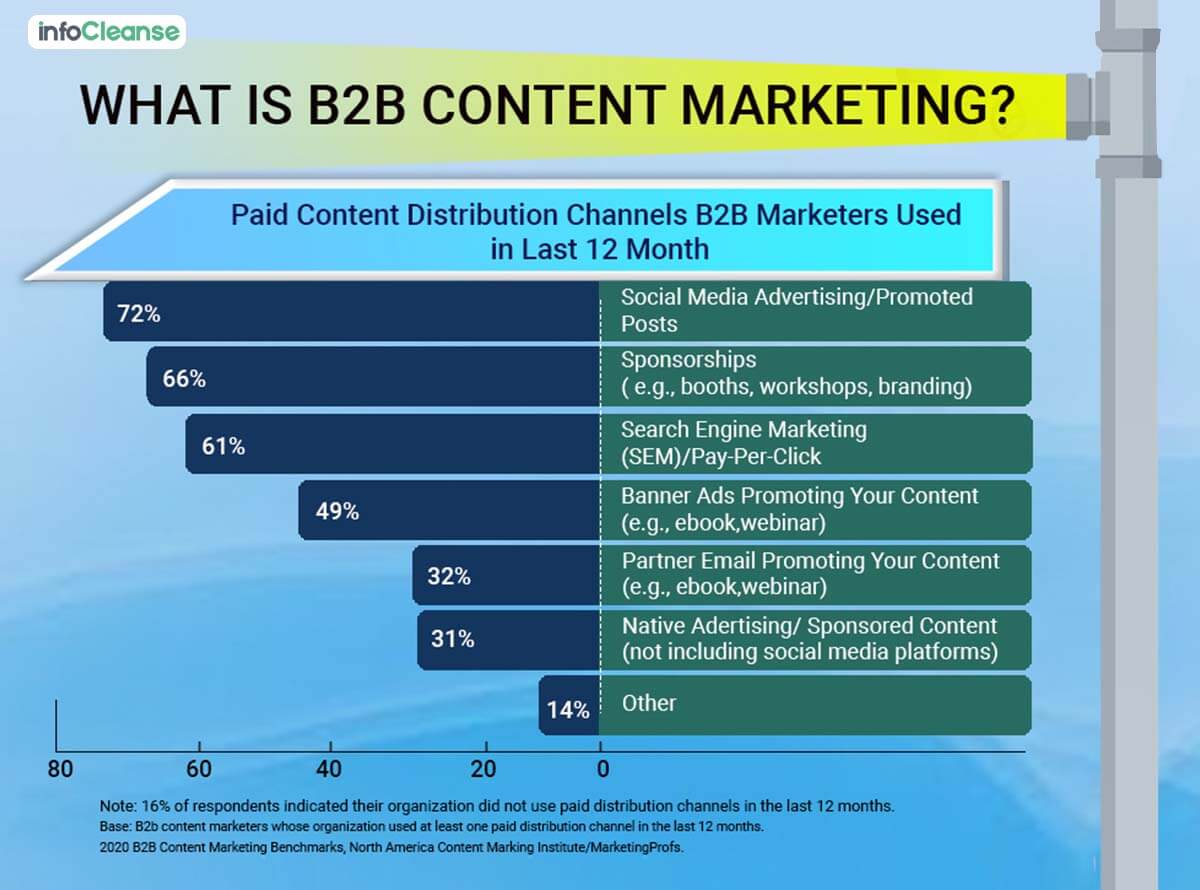 B2B Content Marketing is the process of aligning your digital marketing practices with your buyer's requirements. Be it a business or a customer, the buyer's journey is the same.
The buyer's journey, content types, and sales strategies comprise the B2B inbound marketing funnel.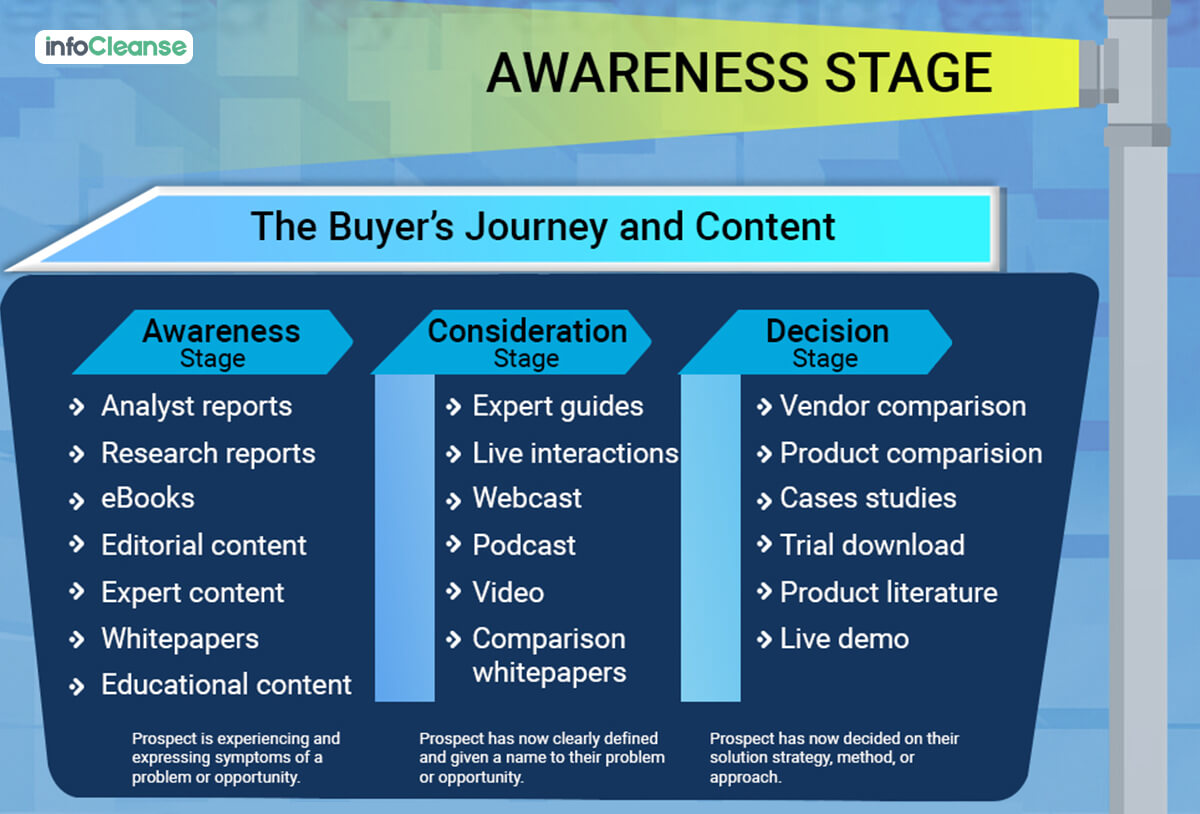 Content must address the buyer's pain points to offer the perfect solution
If the buyer knows what they need, they'll start searching for the solution
Testimonials, reviews, and blogs answering their questions is the way
Articles, infographics in social media posts hard ideal content types in this stage.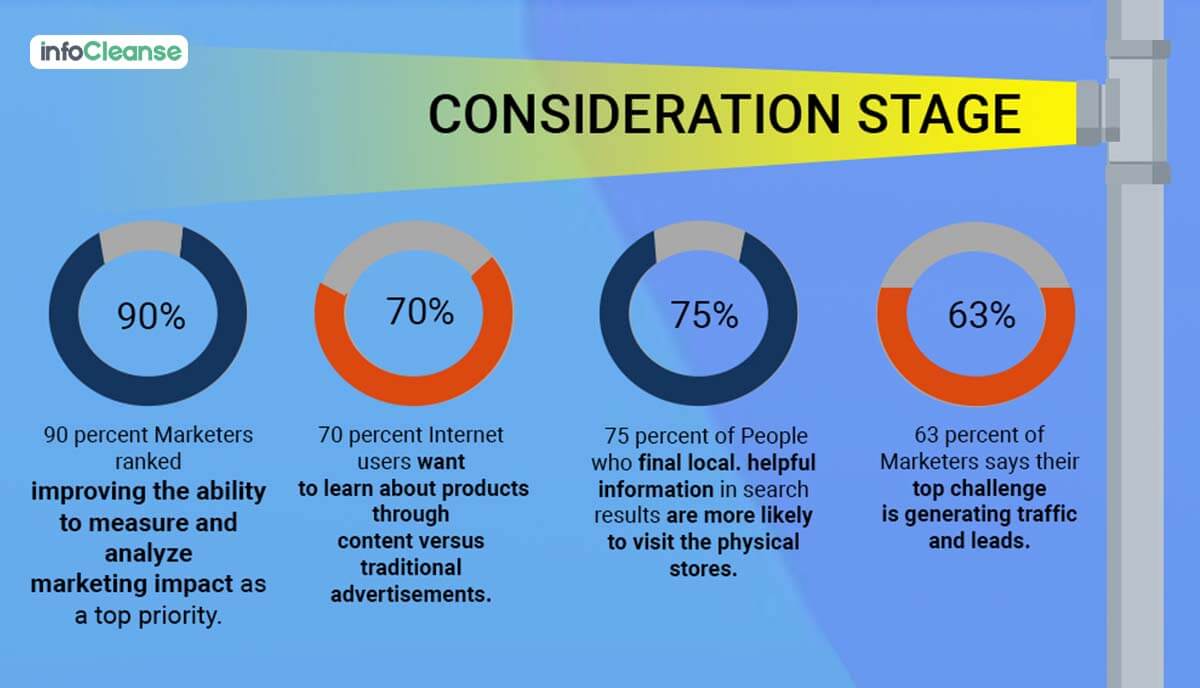 Here, your customer understands the product they require and is comparing options. If you have grabbed the customer's attention in the previous stage, you're ahead.
You have to position your brand so that it stands apart from the rest
Refine your content to highlight your product benefits
Your content should communicate that you're the best choice
Authoritative content will help you build trust and influence the buying decision
Here, the ideal content types include blog posts, whitepapers, informative videos, webinars, and podcasts.
This is the stage when the customer has selected you over the rest. Congratulations!
So, you can make your campaign and content completely brand-focused.
Without being pushy, tell the customer why your offer is the best
Provide complete product and service details
You must offer customer service, after-sales service, and warranties now
Send targeted emails with customer reviews and testimonials to seal the deal
High-quality website copy, case studies, press releases, videos, and research reports will help you in this stage.
It is also a great opportunity to collect valuable customer data and expand your database.
Tips to Build a Powerful B2B Content Marketing Strategy 
B2B inbound marketing strategies have the power to generate 54% more leads than traditional strategies. A strategic plan is essential for developing a successful campaign.
Identify your target businesses and their pain points efficiently
Develop a detailed buyer persona and align products/services accordingly
Create multiple informative content types – blogs, videos, podcasts, newsletters, and whitepapers
Update your content according to customer requirements and trends
Conduct on-page and off-page SEO with proper keyboard research
Send special discounts and offers via targeted emails
Ask your loyal customers to send reviews and testimonials to highlight your brand's credibility
As B2B inbound content marketing is 62% less than outbound marketing methods, investing your time here will provide exciting results.
As Chris Brogan rightly said,
"Often, B2B content is written to represent the company. Swell. Except your audience is most likely your customer base and prospects. To that end, write your posts with your customer's usage in mind. Think about what they will want to know and how you can be useful."
B2B marketing can help you reach greater heights!