Every passing second, small to large corporations is generating huge datasets. These are based on their customers, stakeholders, and business. To analyze this data, companies need to implement AI tools and programs. And this is where things are getting tricky.
Challenges such as shortage of skilled employees, data preparation, and security often prevent organizations from launching their AI strategies effectively.
As it's expected that most businesses will implement around 35 AI projects by 2022, data management might be the ultimate solution. This post will talk about how data management can tackle organizational AI challenges.
But first, let's take a look at the basics.
What is Data Management?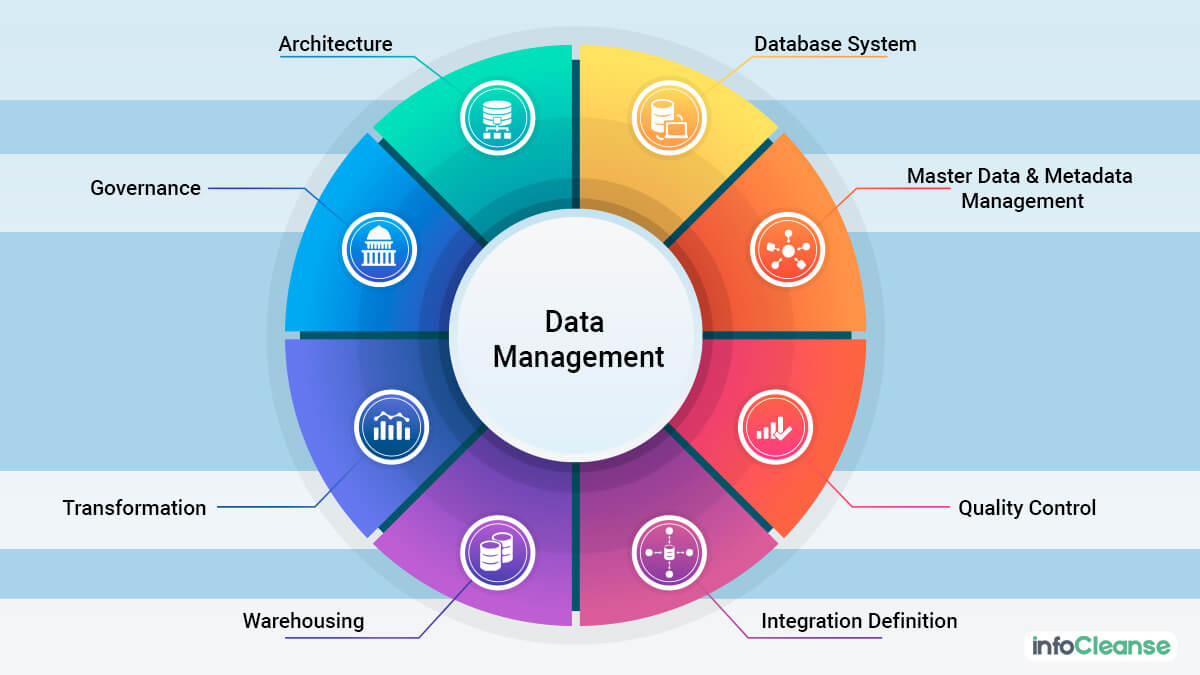 Data management is the process of constructing, storing, maintaining, and securing an organization's data. You can consider it the professional practice which connects multiple segments of the information life cycle within a company.
Managing huge quantities of data produced by a company is important for analysis and making business decisions. As the rate of data production is quite high in most companies, data management provides the structure for handling the information.
The process helps in data cleansing and maintaining an up-to-date database that will drive key business strategies. Moreover, it enhances the visibility of your organization's data assets. It allows data scientists and analysts to identify the right information for analysis.
Let's look at some key verticals of data management –
Data Preparation – The process of cleaning and transforming raw data into a structured format for analysis and examination.
Master Data Management – It's the process of maintaining a single and unified data version for the entire organization. It is done by fetching data from various sources and combining it into a single reliable source.
Data Security – Security specialists are responsible for protecting data from unauthorized access, encryption management, and preventing data loss.
Data Governance – You can consider this a framework that includes policies for maintaining the integrity, security, and quality of organizational information.
So, data management has become one of the essential technological processes of any organization's growth and development.
AI Challenges and Solutions
Organizations such as Google and IBM rely on artificial intelligence and machine learning algorithms to develop solutions for their customers. However, organizations all over the world have come across challenges, including preparing data, workforce, and budget.
Data management can help tackle and find effective solutions to these issues.
Lack of Skilled Resources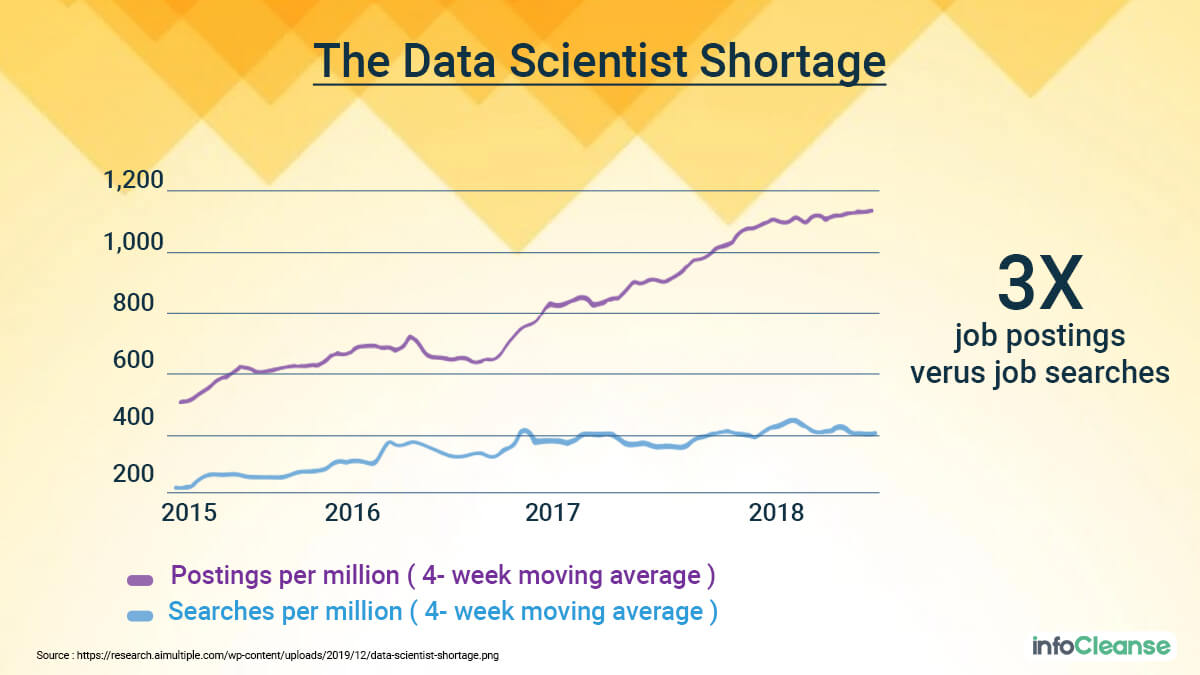 There is a significant shortage of data scientists and analysts as compared to the data companies generate. So, there isn't a sufficient skilled workforce to address the requirements of knowledge workers within an organization.
As data science is a relatively new field, many analysts and scientists are just starting their careers. So, they aren't able to deliver the insights required to solve problems. Even though most of these professionals are highly paid, it's sometimes difficult to retain them.
Solution
When there aren't enough data professionals, companies can always turn towards self-service data analysis solutions. Technologies like Domo and IBM Cognos Analytics use AI to uncover valuable insights from organizational data.
Creating a data management environment where there's better connectivity between the data repositories will be beneficial. It will help knowledge workers utilize data exploration tools, reducing the number of requests from data scientists and database administrators.
Another solution is to organize data management training for employees. It will enhance their skills and also reduce the requirement for an additional workforce.
Improper Data Preparation and Management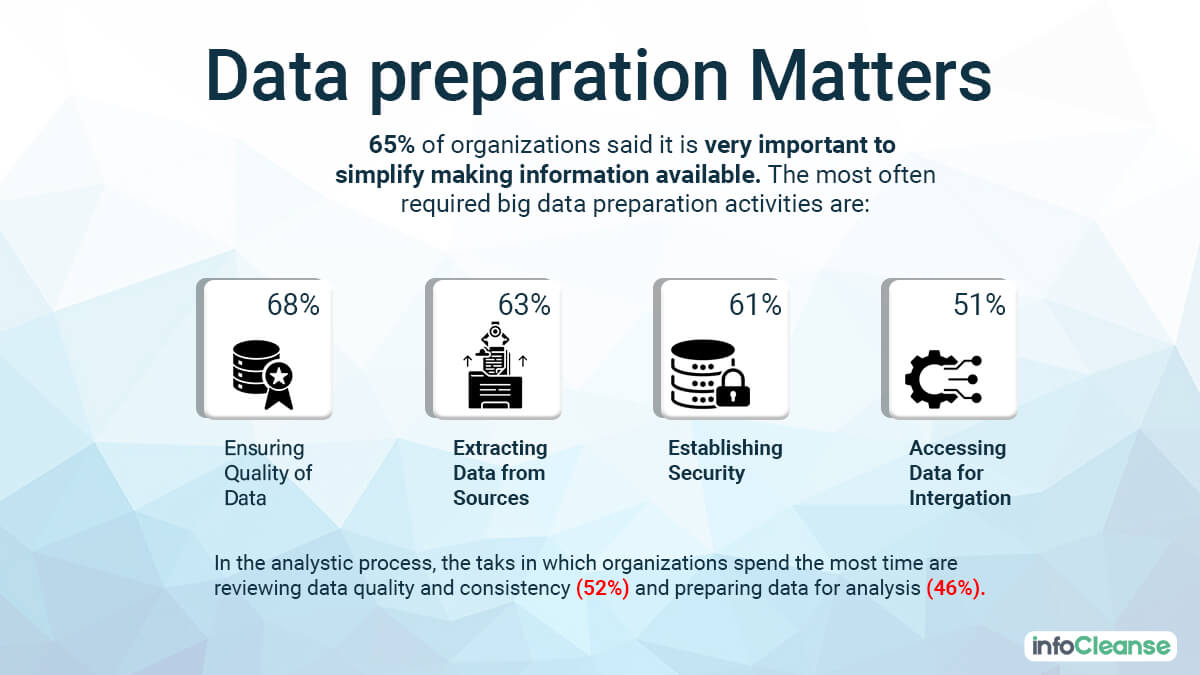 Many companies lacked the basic infrastructure for preparing data sets. As the amount of data generated is huge, it needs to be well structured and formatted for further analysis.
Inefficient data preparation leads to redundancies, data loss, or entering incorrect information. Data inaccuracies cost companies more than $600 billion every year!
These data sources are varied and include audio, video, social media, documents, and files. So, if not managed properly, companies can't use the data to develop marketing campaigns and business solutions.
Solution
Companies can get in touch with brands offering data management services. These services are usually affordable and enable companies to streamline and segment data for marketing campaigns.
Also, data management services remove redundant data, cleanse existing data and update datasets.
Another way to improve data preparation and management is by implementing data virtualization techniques across data repositories. It will help in the preparation, access, migration, and improved data accuracy.
Limited Budget
Due to the lack of proper resources and workforce to implement AI-powered data science strategies, companies might be unsure about the exact budget for AI implementation.
And due to a limited budget, companies aren't able to collect the required resources for implementing these solutions.
Many companies are often hesitant about the ROI of these AI and data management strategies. Thus, they try to work with their data using the most cost-effective ways, which aren't always fruitful.
Solution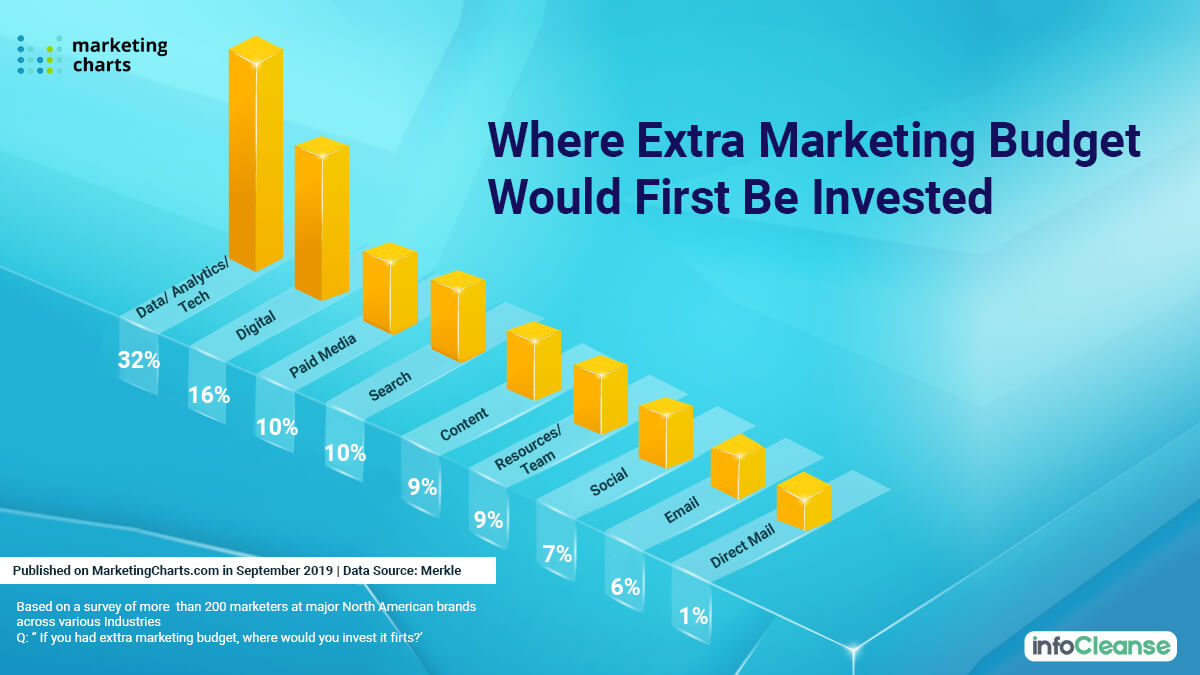 AI-embedded data management solutions can help companies analyze if their AI strategies are effective. These technologies can help data scientists and database admins determine inaccuracies and predict ROI.
So, data management professionals can play a vital role in understanding whether an AI strategy will generate revenue for the company. In addition, the professional can implement data management techniques to identify the drawbacks of the proposed AI strategy.
Combining all these efforts, a company can estimate the required budget for its AI projects. Based on the info, they can scale their budget up and down, saving a lot of money in the process.
Final Thoughts
"Data is a precious thing and will last longer than the systems themselves.", data management might be the key to handling it. 
Being strongly interconnected with artificial intelligence, data management can help revamp existing AI strategies and projects. So, even if you have a strong data analytics team, a team of data management professionals is vital to any company.
So, companies can start investing more in data management training and development. With a strong data management strategy, firms can improve existing AI projects efficiently.