In today's digitized world, customer experience (CX) is a key for B2B marketing success. In fact, the experience is now the biggest differentiator for customers, compared to product quality or cost. Around 52% of customers are willing to pay more for a quality CX, according to the new PwC study. However, just a couple of B2B pioneers and organizations confess to having genuine authority over their CX system.
Customer relationship management or CRM is a great concept of managing the relations between the company and its clients. It adds the benefit of knowing your customer much better and build a bond above sales, which is great for brand reputation. The seamless practice of real-time experience necessitates the need for CRM. In short, it helps in upgrading the market competition and bringing maximum convenience to customers in no time.
We have accumulated some of the finest Trends and Statistics related to CRM to present the value and trend it has set for itself in the coming years. With the changing needs and customer expectations, we are certain of a strong foot of CRM imprinted in the world of business.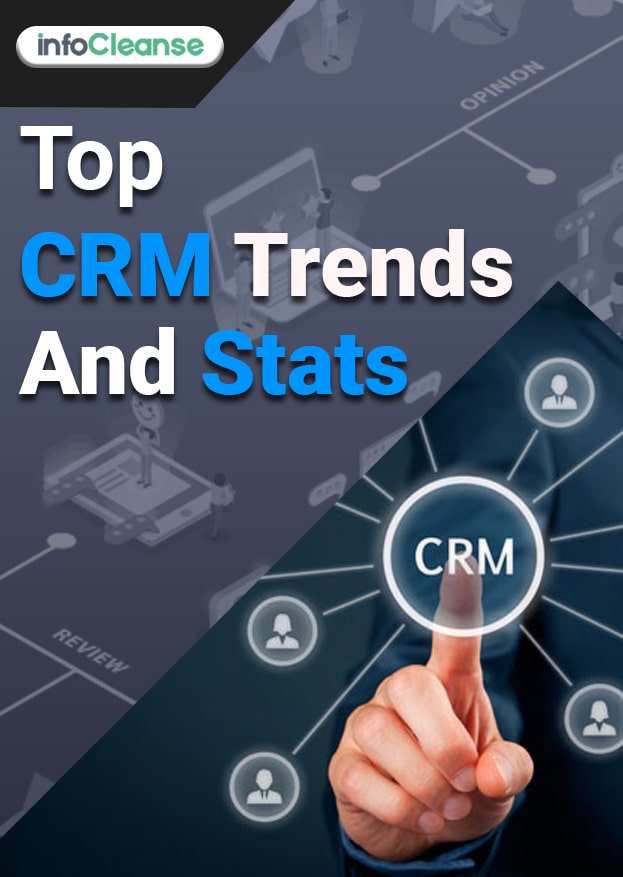 With this whitepaper, you will get deep insights into the following:
Detailed explanation of CRM and business world relation
The growing need for mobile CRM
The growing demand for CRM integration with other devices
Six different CRM Trends
Examples and benefits of these trends
Statistics based on the CRM response
How much importance does CRM hold in future years
A summary of why and how CRM has unfolded itself in the B2B industry
This whitepaper is a classic demonstration of why CRM should be adopted in your everyday business activities. The modern B2B industry works on the latest inventions and innovations. Customer relationship management is one of the prominent development, which is giving new meaning to marketing and customer experience. It is expected that revenues with CRM will cross over $80 billion by 2025 and will make it one of the faster market growing software ever made. To know more about the growing charm of CRM and its benefits for your business, you can go through the whitepaper and have an in-depth understanding.